Inspiration session Digital Marketing
Hoe verbeter ik mijn digitale aanwezigheid?
3 seconden: dat is de gemiddelde tijd die je hebt om een bezoeker te overtuigen op je site te blijven. Websites die traag laden, onoverzichtelijk of niet mobiel toegankelijk zijn, worden afgestraft. Anno 2020 heeft marketing een groot aandeel in het commercieel succes van een bedrijf. Een strategische denkoefening waarmee we onze klanten graag helpen.
In een informele sfeer bespreken we onder andere volgende topics:
De 5 Fundamenten van Digital Marketing
Efficiëntere campagnes via Marketing Automation
Social Selling & de kracht van LinkedIn als (gratis) marketingtool
De rol van VanRoey.be als Marketing Service Provider
There is sufficient parking around the building.
09u00
Reception
Met koffie, thee & croissants
09u30
Introductie: "Marketing Trends 2020"
Door Jordi Driesen, Digital Marketeer bij VanRoey.be
09u45
"Het verhogen van je digitale aanwezigheid dankzij de 5 fundamenten van Digital Marketing"
Door Remco Pape, Sales Specialist Digital Marketing bij VanRoey.be
10u30
Short break
10u45
"De kracht van LinkedIn in een B2B marketingstrategie"
Door Tom Hufkens, Marketing Manager bij VanRoey.be
11u30
Broodjeslunch
Met ruimte voor een diepgaand gesprek met onze marketingspecialisten
Sinds 2018 aan de slag bij VanRoey.be als Digital Marketeer, met focus op SEO, SEA en Marketing Automation.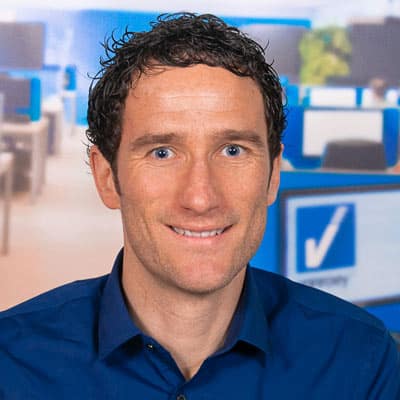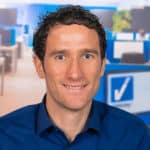 Sales Specialist Digital Marketing & E-Commerce
Remco helps organisations to be successful with digital marketing and e-commerce. Whether it concerns wishes or challenges concerning marketing automation, search engine marketing or web applications: Remco is happy to help you choose the right course towards digital success.
He started his career at VanRoey.be in 2008, first as a Retail Manager for many years and then made the switch to marketing a few years ago.
This event is especially interesting for:
CEOs's
Sales Managers
Marketing Managers
Marketeers
Nowadays, digital marketing is indispensable for the proper functioning of your organisation. Discover how we can assist you...
The fact that Dynamics 365 can be overwhelming is an understatement. Discover in real time how it works and how the individual modules...
Come and experience the latest technologies to support your employees, serve your customers better and improve your business or...
Als Marketing Automation Specialist ben je verantwoordelijk voor de implementatie van marketing automation bij onze klanten. Doorheen het hele traject...