Inspiration session Digital Marketing
How do I improve my digital presence?
3 seconds: that's the average time you have to convince a visitor to stay on your site. Websites that are slow to load, cluttered or not mobile are penalized. Anno 2020, marketing has a large share in the commercial success of a company. A strategic thinking exercise with which we like to help our customers.
In an informal atmosphere, we discuss the following topics, among others:
The 5 Foundations of Digital Marketing
More efficient campaigns through Marketing Automation
Social Selling & the power of LinkedIn as a (free) marketing tool
The role of VanRoey.be as a Marketing Service Provider
There is sufficient parking around the building.
09u00
Reception
With coffee, tea & croissants
09u30
Introduction: "Marketing Trends 2020
By Jordi Driesen, Digital Marketer at VanRoey.be
09u45
"Increasing your digital presence thanks to the 5 foundations of Digital Marketing."
By Remco Pape, Sales Specialist Digital Marketing at VanRoey.be
10u30
Short break
10u45
"The power of LinkedIn in a B2B marketing strategy"
By Tom HufkensMarketing Manager at VanRoey.be
11u30
Sandwich lunch
With room for an in-depth discussion with our marketing specialists
Joined VanRoey.be as a Digital Marketeer in 2018, with a focus on SEO, SEA and Marketing Automation.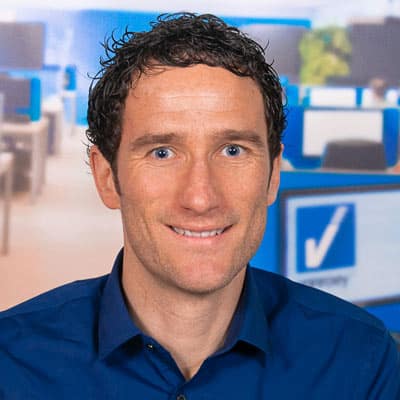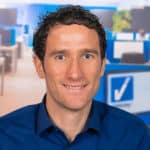 Sales Specialist Digital Marketing & E-Commerce
Remco helps organisations to be successful with digital marketing and e-commerce. Whether it concerns wishes or challenges concerning marketing automation, search engine marketing or web applications: Remco is happy to help you choose the right course towards digital success.
He started his career at VanRoey.be in 2008, first as a Retail Manager for many years and then made the switch to marketing a few years ago.
This event is especially interesting for:
CEOs's
Sales Managers
Marketing Managers
Marketers
Nowadays, digital marketing is indispensable for the proper functioning of your organisation. Discover how we can assist you...
The fact that Dynamics 365 can be overwhelming is an understatement. Discover in real time how it works and how the individual modules...
Come and experience the latest technologies to support your employees, serve your customers better and improve your business or...