IoT & Industrie 4.0 Ontbijtsessie
Avoid downtime & optimize your operations using IoT
Productiebedrijven krijgen steeds vaker de boodschap dat ze moeten evolueren naar een 'Smart Factory'. Om kostenefficiënt en concurrentieel te zijn dienen bedrijfsprocessen zoveel als mogelijk geoptimaliseerd en gedigitaliseerd te worden. Ook het reduceren van downtime speelt hierbij een cruciale rol. Tijdens deze ontbijtsessie tonen we graag welke rol VanRoey.be hierin kan spelen.
There is sufficient parking around the building.
08u30
Reception
Met koffie, thee & croissants
09u00
Start sessie met topics zoals:

Introductie: "Wat is IoT, Industrie 4.0 & Service IoT?"
Toelichting IoT Portfolio VanRoey.be
Azure IoT Central: hét Microsoft Azure IoT platform
Inspirerende customer cases uit jouw sector
Demo VanRoey.be IoT platform (incl. Dynamics 365 & Office 365 integratie)

10u30
Short break
10u45
Rondleiding in ons Experience Center
met focus op IoT
11u30
Netwerk & Brainstorm met onze experts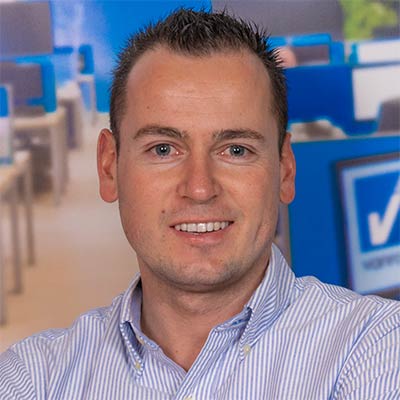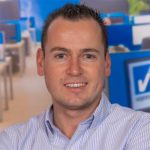 IoT Cloud Solution Architect
As Solution Architect IoT, Nicolas is ideally placed to translate the functional wishes of a client into the appropriate technical solution. From this role, he has further specialised in Industrial IoT where Remote Monitoring & Predictive Maintenance are central.
This event is especially interesting for:
Bedrijven die willen evolueren van een Product naar een Service Company
Industriële bedrijven die downtime willen reduceren en productieprocessen wensen te optimaliseren
Productie en maakbedrijven die hun product slim willen maken
Come and experience the latest technologies to support your employees, serve your customers better and improve your business or...
In this white paper, Microsoft discusses the impact of the use of IoT, AI and efficient use of IoT, AI and...
IoT projects cannot be carried out on your own. IoT is essentially about strong partnerships.