Power To The People Event
Democratizing Technology = Power To The People
Democratizing Technology is een nieuwe, belangrijke trend. We stellen technologie toegankelijk voor iedereen die er in een bedrijf gebruik van wil maken. Werknemers kunnen bijvoorbeeld zelf hun rapporten genereren. Maar hoe overtuig je je medewerkers?
Medewerkers zover krijgen dat ze nieuwe technologie gebruiken, zou geen probleem mogen zijn. Je organisatie heeft immers een aanzienlijke hoeveelheid geld geïnvesteerd in iets waarvan leidinggevenden denken dat het nog belangrijkere resultaten zal opleveren: verhoogde efficiëntie en productiviteit, grotere bedrijfsbeveiliging, duidelijke concurrentievoordelen en gelukkigere werknemers. Maar mensen zijn gewoontedieren: hoe overtuig je ze ervan om die nieuwe technische sprong te wagen?
Op het "Power to the People" event lichten we een tipje van de sluier op in een inspirerende omgeving.
Parkeren kan op parking Nike
DEEL 1: Rondleiding @Nike Distributiecentrum (Ham)
10u00
Ontvangst in distributiecentrum Nike
10u15
Start rondleiding (max. 40 deelnemers)
We bezoeken het 'Wings' magazijn (sportschoeisel) in 4 groepen van 10 personen.
DEEL 2: Infosessies @Nike Logistiek Innovatie Trainingscentrum (Laakdal)
12u00
Reception with snack & drink
13u00
Welkom & Introductie

13u05
Office 365 door de ogen van een expert
door Koen Van Loon, Manager Business Applications bij VanRoey.be
13u50
Dynamics 365: Verenig je bedrijf, van data tot mensen
door Eric Goris, Business Process Specialist bij VanRoey.be
14u35
Office of The Future by HP
door Koen Van Beneden, General Manager Personal Systems bij HP BeLux

14u55
Pause
15u15
Scope, Setup, Run… Maar dan? Over het belang van Managed Application Services.
by Eric Primus, Sales & Marketing Director at VanRoey.be
16u00
"Win & vereenvoudig de zoektocht naar talent met Dynamics 365 For Talent"
Door Karin Versmissen, HR Manager bij VanRoey.be
16u45
Closing network moment
with snack & drink
Specialists have their say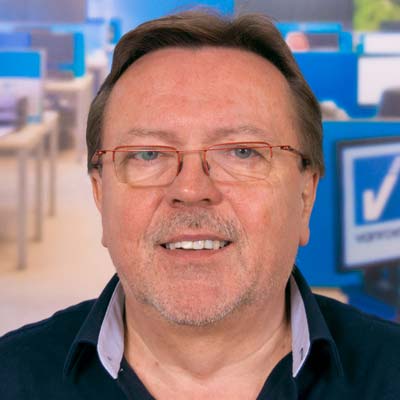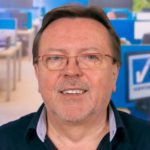 Sales Specialist Business Processes
Eric is a specialist in Dynamics 365 ERP and CRM solutions. He has more than 25 years of experience with the set-up and workflows in the most diverse or complex environments. His advice in this respect is worth its weight in gold.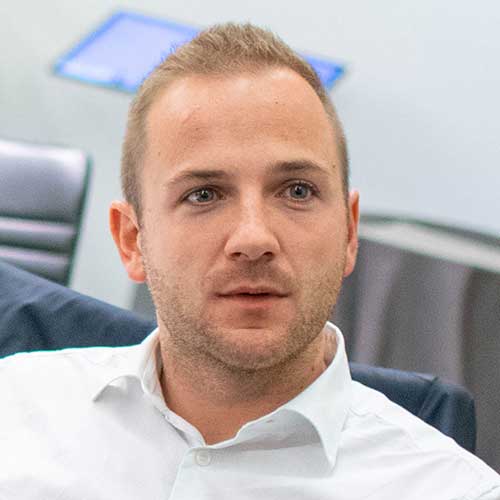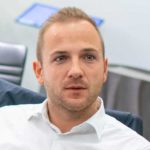 Business Manager Modern Workplace & Applications
He has been a full team member of VanRoey.be since 2010 and has grown to become Business Manager Modern Workplace & Applications, with several certifications: Microsoft CIE facilitator, Change Management & User Adoption.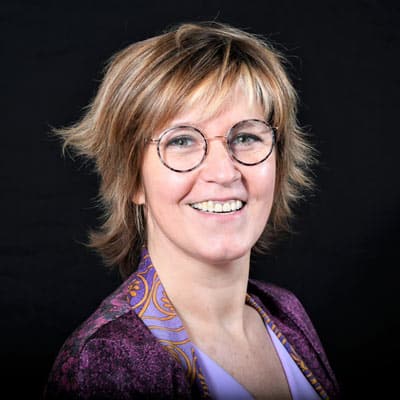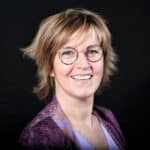 Sales & Marketing Director at VanRoey.be
Karin has been a familiar face at VanRoey.be for many years. In 2010 I was appointed HR Director and since this year I have been the new Sales & Marketing Director. Also active as Coach & Business partner at NeXTeps.
This event is especially interesting for:
C-level Beslissingsnemers
HR- en Sales Managers
Organisaties die hun productiviteit willen boosten door betere samenwerking
Organisaties die zoeken naar een toekomstgerichte ERP en/of CRM oplossing
Automate, increase efficiency and work better together. Do more with less and earn more with less work!
The world's most widely used collaboration platform. Discover the numerous tools to optimize the productivity of your organization.
Come and experience the latest technologies to support your employees, serve your customers better and improve your business or...
Microsoft 365 is a very powerful ecosystem to increase the creativity, reachability & productivity of your employees. Discover!