Experience live how the most complex cyber security attacks are fought off
The VanRoey.be Security Lab is a virtual environment that is permanently live and can be visited by appointment. A unique opportunity to experience live how cybersecurity attacks work and how the most advanced security technologies respond to them adequately.
This is not a dry PowerPoint, but a live demo, real-time within our own environment. You will be guided by one of our Security Architects and see real.
1. Do you know all the challenges? For example:
How do you deal with incoming and suspicious e-mails?
Is Bring Your Own Device allowed and what does this mean for your security?
Do your ICT administrators sufficiently analyse all network activity?
How do you protect your cloud solutions?
2: Live demo FortiFabric
As a Fortinet Platinum Partner, we strongly believe in the power of the FortiFabric, and by opening up its security platform, Fortinet offers other technology partners the opportunity to integrate solutions and improve their collaboration. For you, this means that your existing infrastructure will continue to work optimally, without interference, and that your central management will become much simpler, and logically, in addition to solutions from other private brands such as Symantec, Fortinet's ecosystem is also central to our Security Lab.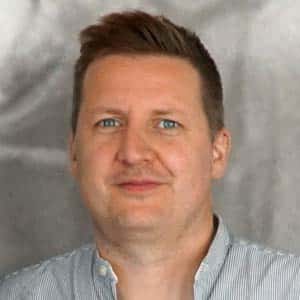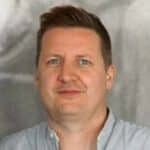 Technical Business Manager Networking & Security at VanRoey.be
Roel has been working at VanRoey.be since 2004 and as a security evangelist he is able to bring very complex matter to the market in a very clear way. He has more than 15 years of experience in countless complex environments and numerous certificates that support his knowledge. A heartfelt conversation with him is worth its weight in gold.
This event is especially interesting for:
We would like to invite any company or organisation that is considering investing in network security to our Security Lab.
Together with you and your team, a Security Architect analyses your current network environment and uses real-time demos to show you which solutions are recommended for optimal security.
As a Fortinet Platinum Partner, VanRoey.be is the right place for you to be advised and supported about the...
Outsource your IT management. Our team of +100 certified specialists is at your service 24/7 and keeps your ICT in perfect health....
Prevent hacks, malware, cryptolockers and viruses in your company by deploying the right solutions.
Did you know that Belgium is one of the most (digitally) attacked countries in the world? This report shows where the...