Your meeting rooms as a digital workshop
Discover in person the convenience of touch screens in your meeting room
Measurements should be about productivity. It should be done once and for all with the 'I don't hear anything', the 'Is there a pen and paper anywhere here', the 'Does anyone have a coupling piece', the 'I don't understand you well' and the'I can't read'' 'I can't read it' 'I can't read it.
Bring meetings to life with interactive touch screens from CTOUCH
Zoom in easily and make notes on Excel files, complex CAD drawings or (scientific) photo material.
Give interactive whiteboard sessions with images from the internet and SharePoint
They work seamlessly with Office 365, allowing you to make conference calls in no time at all.
They support multiple wireless projections simultaneously
Come and see the technology and try it for yourself!
There is sufficient parking around the building.
09u00
Reception in Experience Center
With snack & drink

09u30
Session 1: "Modern Workplace"

What tools do employees need to be able to work well (together)?
How can we create a work environment in which employees perform better?
How can we get more commitment from the employees?

10u00
Real-time demo using recognizable scenarios
How can technology concretely support us during a working day?
11u00
Session 2: "CTOUCH Brix"
We quote the possibilities of the latest line-up
11u30
Networking & brainstorming
With possibility to visit Innovation Hubs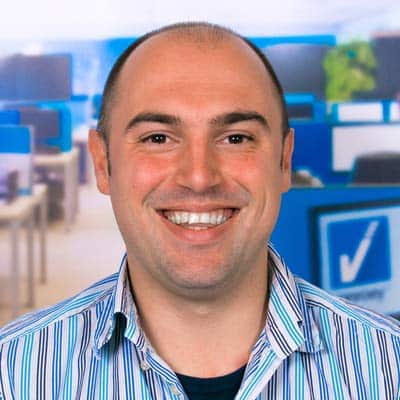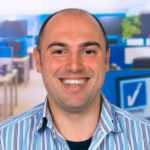 Sales Specialist Collaboration & Display Solutions at VanRoey.be
Steven helps organizations to work better together, for example by turning their meetings into interactive experiences. He gives presentations & demos with interactive touchscreens, beamers & tablets so that you can better assess how you can use these new technologies.
This event is especially interesting for:
Decision-makers who want to meet more efficiently
Organisations that regularly engage in videoconferencing
Organisations that often have to work with complex images
customers with multiple offices or many mobile users
Impress your company with a gigantic touchscreen that is connected to your Office 365 environment!
Come and experience the latest technologies to support your employees, serve your customers better and improve your business or...
Easy to install business projector that can produce colorful and accurate images (also wirelessly).
Automate, increase efficiency and work better together. Do more with less and earn more with less work!