Office of the future experience tour
Discover the integration possibilities with Teams
Het aantal gebruikers van Microsoft Teams is in 2019 verdubbeld: wereldwijd zijn er intussen zo'n 20 miljoen actieve gebruikers. Toch maakt lang niet iedereen gebruik van het enorme potentieel. Wist je dat je dankzij Teams ook externe oproepen kan ontvangen (vanaf je vaste lijn) of kan bellen met mensen buiten je organisatie?
What can you expect?
Een boeiende voormiddag met als thema 'Microsoft Teams' (incl. bellen met Teams).
We'll show you some expansion options for existing Team users.
You'll discover how meetings can be more efficient thanks to Teams, CTOUCH & Surface Hub.
No dry PowerPoint, but hands-on sessions in our Experience Center.
There is sufficient parking around the building.
08u30
Reception
With coffee, tea & coffee cakes
09u00
Office Of The Future Experience Tour
During an interactive session in our Experience Center, colleagues show Steven Malfroidt & Joris Dockx (Specialists Modern Workplace) how Teams can be integrated into your existing offices and meeting rooms.

10u30
Short break
With snack & drink
10u45
Making external calls to Microsoft Teams? It's possible!
By Tony Verhaegen, Microsoft Solution Architect at VanRoey.be
12u00
Extensive lunch together
Delicious sandwich buffet as a finale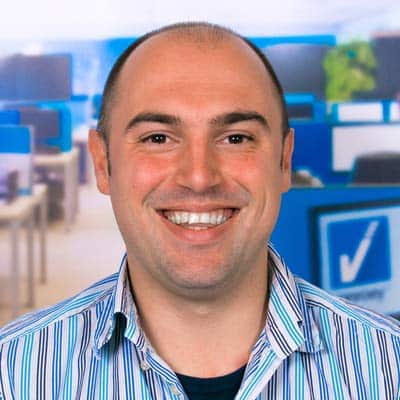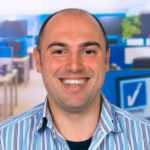 Sales Specialist Collaboration & Display Solutions
Steven helps organizations to work better together, for example by turning their meetings into interactive experiences. He gives presentations & demos with interactive touchscreens, beamers & tablets so that you can better assess how you can use these new technologies.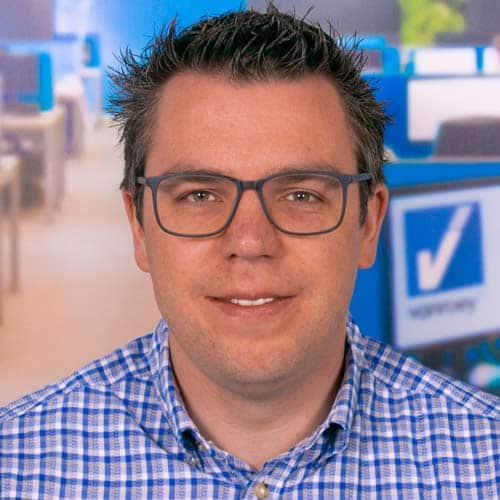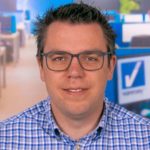 Microsoft Solution Architect
Joined VanRoey.be in 2007. First as Sr System Engineer & Presales, then further developed into Microsoft Solution Architect.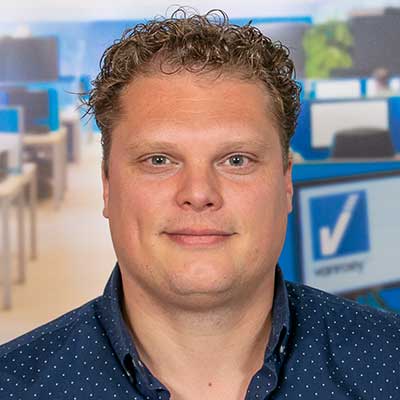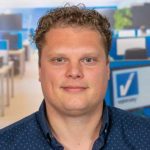 Sales Specialist Modern Workplace
Since 2019, Joris reinforces our Modern Workplace team at VanRoey.be. As a Sales Specialist, he has the necessary know-how to assist our customers in their search for high-performance notebooks & workstations to boost productivity & ensure that they work safely.
This event is especially interesting for:
Companies with multiple offices or many mobile users.
Decision-makers who want to meet more efficiently.
Organisations that regularly videoconference.
Fans of Microsoft Teams who want to discover even more features.
Impress your company with a gigantic touchscreen that is connected to your Office 365 environment!
The all-in-one application tailored to the new way of working. (Video) conferencing, chat, collaboration... It's all possible!
Easy to install business projector that can produce colorful and accurate images (also wirelessly).
Do you already know Teams? We will discuss a lot of useful things that will improve the (cooperation) of our teams!