HP & VanRoey.be offer reliable and cost-effective printers for every need
Meet the new HP A3 multifunctionals and Designjets. Fast, intelligent, economical and safe!
Why does VanRoey choose HP Printers?
The world's fastest printers without moving printheads guarantee less wear and better print quality.
A4 or A3 inkjet printers with PageWide technology
Page volume up to 40,000 pages per month
Lowest total cost of ownership
These very fast and reliable multifunctionals are ideal for glossy printing or for comfortable highlighting.
Laser printer/toners
A4 or A3 size
Page volume up to 100,000 pages per month
Detailed large format plots or posters bring out the best in your flyer or CAD designs. Fast and economical in use.
Inkjet Printers
Up to 44 inch
Single or Multi Function
Managed PageWide Enterprise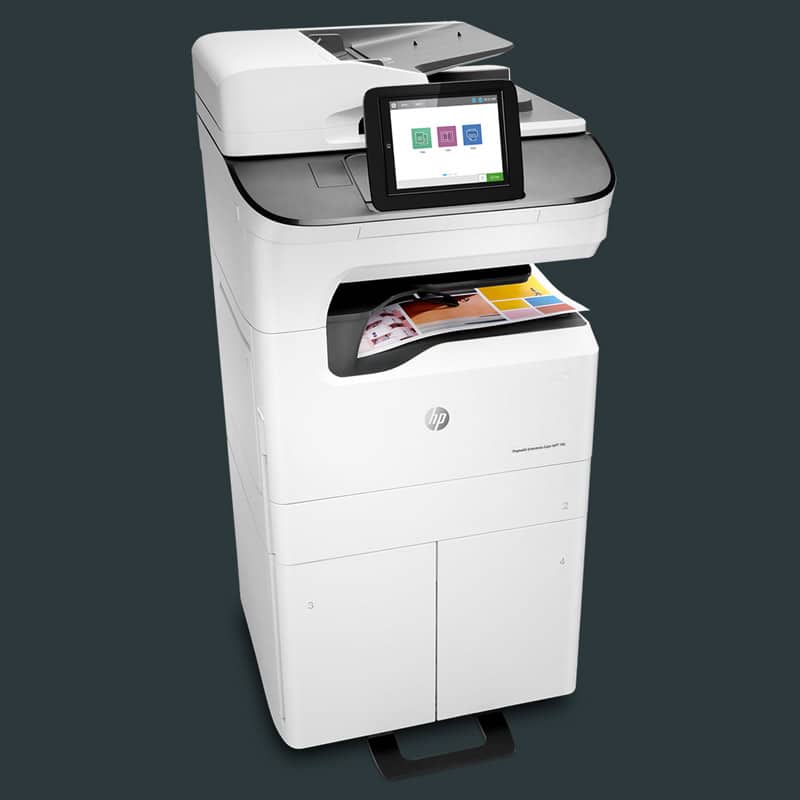 Lower power consumption than competitive laser printers
1 of 5
Fewer parts mean less maintenance (no drums, no image unit or waste bin)
2 of 5
Fastest printer in its class
3 of 5
Automatically detects intruders and threats
4 of 5
Affordable printing, also in colour
5 of 5
Managed Laserjet Enterprise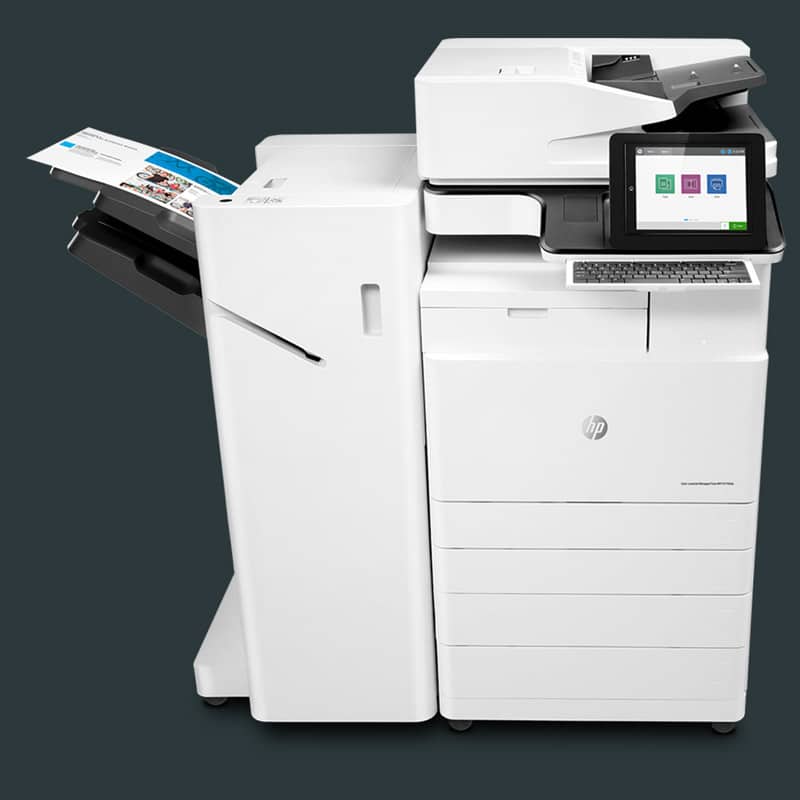 Scan documents directly to network folders, email, USB or Microsoft SharePoint
1 of 5
Tiltable control panel with touch screen
2 of 5
Maximum productivity: a wide range of paper feeding and finishing accessories
3 of 5
Print professional-quality documents with vivid images at a competitive price
4 of 5
Equipped with the best possible security
5 of 5
Why VanRoey.be?
HP Platinum Partner: certified knowledge & experience
+50 Support staff at your service: remote or on-site.
Market conform price guarantee with significant discounts in volume deals
Why HP?
Renowned value in the sector
Powerful devices tailored to the needs of professionals
Powerful service guarantees (Next Business Day...)
Awarded for maximum durability
In addition to design, there is also a clear focus on security
Collection Print Documentation
Our solutions and devices no longer hold any secrets!
This all-in-one bundle offers all the information you might need about renewing your print fleet:
Pagewide Brochure
Brochure Designjets
Brochure HP Access Control
Whitepaper Top 10 Reasons To Use Papercut MF
Brochure Papercut MF
Brochure Papercut For Education
As a bonus you get 3 E-Books that cover the security of your printers (after all, they also have a network connection, storage and an operating system).
E-Book "5-painful printer questions to ask now"
E-Book "Closing Security Gaps for retailers"
E-Book "Why print security matters in healthcare"
A single service agreement for all equipment, maintenance and stock means guaranteed continuity and drastic savings of up to 40%! We also...
Find the perfect workstation for you or your employees, whether they are in the office, at home or on the road, there...
Easy to install business projector that can produce colorful and accurate images (also wirelessly).
Impress your company with a gigantic touchscreen that is connected to your Office 365 environment!