We assist your IT department
Managed Services concerns the full or partial outsourcing of the maintenance & management of your environment, with contractual quality guarantees, so you can be helped within 1 or 4 hours.
Improve your uptime & security dramatically
We keep your ICT in top condition: safe, healthy and under strict control.
Our team of +150 certified specialists is at your service 24/7
We support your IT service and think strategically
IT is closely intertwined with the operational side of your organization. Malfunctions or hacks have a major impact and cost a lot of money. Meanwhile, managing IT is becoming increasingly complex and every aspect (Storage, Security, Networking...) requires far-reaching specialization... But there is a shortage of 16,000 IT profiles on the market.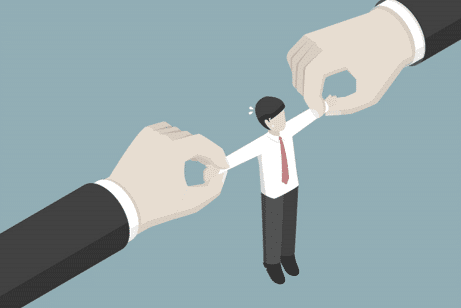 Why entrust the management of your infrastructure on MANAGED SERVICES?
Everyone feels it acute shortage of IT profilesPut them in for strategic goals (such as CRM set-up, user adaptation, etc.) and leave patching, maintenance, support, fire extinguishing... to us, so your IT staff can also take time off.
Malfunctions or breakdowns are disastrous for your business. Nearly all we can prevent malfunctions through close monitoring and preventative interventions. Is it wrong anyway, we are within 1 or 4 hours Ready within office hours or 24/7, with SLA. Your staff can also count on our support.
The last thing you want is for a cryptolocker or other malware cripple your organization or steal/destroy data. We'll make sure that soft- and firmware leaks right away poem as soon as the manufacturer makes a patch available. 
Who manages what, and how quickly will you be helped in need? All appointments are laid down in an clear contract (SLA) by one predictable monthly amountEach operation is extended documented to account.
Networking, infrastructure, Security, Cloud, Disaster Recovery ... IT has become broad and complex and is evolving rapidly. IT staff is impossible to be a specialist in all marketsToday, all of a sudden +150 specialists at your side who are ready (up to) 24/7.
We carry out extra checks on a regular basis. too many licencesWarranties and other possible upward optimizations... Our specialists think along with you about the future of your organisation's IT, both operationally and technically!
Will my current IT Team then become redundant?
NoWe understand that some people have a hard time with the idea that someone else will manage their park. Experience has taught us that Managed Services also sounds like music to their earsThere's a lot of stress of their shoulders and their duties become more interesting:
With Managed Services, you'll be completely relieved. Your IT team can focus on strategic interventions that help your core business move forward. Count on us to keep your organization operational and secure.
We analyze your current infrastructure and make an optimization proposal for your server park and licenses.
Improvement proposals resulting from this analysis will be implemented.
We put clear agreements on paper; who manages what and how support is provided.
We install the monitoring tool and activate patch management.
You will be assigned a team of experts who will know your organization through and through and follow it up. They will also visit you to discuss the service and propose new optimizations.
FAQ / Frequently asked questions
What is managed services?
Managed Services involves a full or partial outsourcing of the management of your environment in order to optimize operation and minimize downtime. Supplemented with hard guarantees on support in case of a failure.
What is a managed service provider?
With a Managed Service Provider, you purchase IT infrastructure and/or its management as a service for a fixed price per month. You have a whole team of certified experts who will assist, guide and advise you. This way you can focus on your core business.
What are the benefits of managed services?
Managed Services is more efficient than keeping everything under your own control. You can benefit from the latest technologies and proactive monitoring, keeping you ahead of the curve, and SLAs offer you certainty of support if something goes wrong.
Will my current infrastructure then become redundant?
No, Managed Services is different from IT outsourcing. It's more like outsourcing IT management. It's not like your servers need to be hosted with us.
Can I outsource only part of it?
Yes, you can. If some servers (e.g. of your ERP) are managed by other companies, we leave them untouched. You choose which servers or equipment you want to outsource the management of. Everything is clearly defined in a contract.
Does this mean that my IT team will be redundant?
No(!) Our vision is that IT professionals are too valuable to perform updates and extinguish fires. With managed services, they get peace of mind, stability and time for important matters. Involve them in strategic projects (new CRM/ERP, user adoption of Office 365, Teams... more efficient management and analysis of data or optimisation of the park...). However, we ensure that the vital parts of the organisation continue to run safely.
How does Managed Services prevent problems?
Servers and equipment expose a lot of data - CPU utilization/server load - RAM usage - Storage use and faulty sectors - Temperature - Activity blowers - Network and data flows - Warranty period - Soft- and firmware versions/updates - Security information This is impossible to follow as a human being. A hard drive's been screaming for months, "I'm gonna fail! A CPU can be on 100% load for days, resulting in unsustainable temperatures. A firmware can contain a leak that has been patched into an update that has been ready for installation for a month... What do you do in case of an emergency with devices on which the warranty or support has expired? These are all problems that are perfectly preventable with the right insights thanks to A.I. and guaranteed follow-up. We keep our finger on the pulse.
We look at the challenges business leaders face and how much they can benefit from leaving complex issues to experts.
In December 2015, we presented our Managed Services to Be-Trans, a collection of services designed to remove all ICT headaches. They entered All.
For DGZ Flanders, VanRoey.be was a hit for their ICT infrastructure. The switches, firewalls, fast storage, servers and PCs were renewed.
For the data centre, security, WiFi, Office 365, consultancy and many other matters, Torfs counts on VanRoey.be on a large scale.
Biobest approached VanRoey.be to provide Managed Services and a renewed HPE NIMBLE Storage environment, among other things. A delicate changeover that today provides relief.