Finding good all-round or specialised IT profiles is extremely difficult. We can help!
ICT is not your core business. As an HR partner, we can offer you temporary or permanent IT talent while you keep the FTE headcount and costs under control.
We combine in-depth technical ICT expertise with years of HR experience.
At heart, we are an ICT company. So we have a large network of candidates and the knowledge in-house to screen and test them. We ensure a perfect match with your organisation!
We offer you different formulas, for medium or long term assignments
Wa can work together ad-hoc or setup a structural partnership. Contact us for an introductory meeting.
Danny Lenders - ICT & Business Analysis Manager at Astra Sweets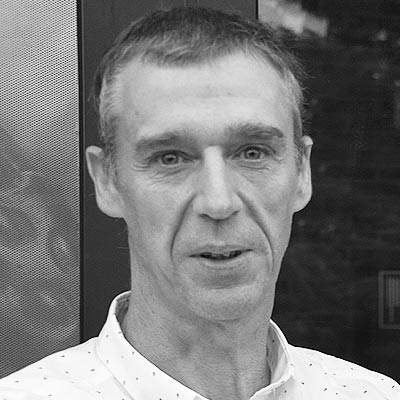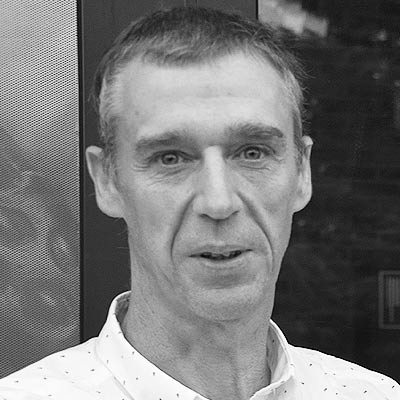 "We work closely with VanRoey.be. They manage our IT infrastructure. In the past, VanRoey.be employees came to the site 2 days a week to solve local ICT problems on the shop floor, but the helpdesk itself was still managed by someone from Astra Sweets. In order to give this person from the Astra ICT team the opportunity to further specialise, we decided to hire someone to man the helpdesk four days a week. We thought it would be a logical step to work with VanRoey.be Staffing for this.
"We have our own HR department, but hiring IT staff is a speciality, and relevant expertise and vision are required in order to properly assess the professional knowledge. VanRoey.be Staffing combines the two worlds: HR and IT. We consciously opted for the formula Staffing, in which the employee is on VanRoey.be's payroll. The position of ICT Helpdesk Employee turned out to be very sensitive to staff turnover, which is often the first job for school leavers. VanRoey.be Staffing ensures that our helpdesk is able to provide the right advice.
During the entire application process we worked closely with the VanRoey.be Staffing team and our expectations were listened to very carefully. May was one of the applicants and immediately hit the bull's-eye! She had the necessary experience and had the necessary basic knowledge of the brands Astra Sweets has chosen, such as Vmware and Citrix. For us, May has now become a valuable member of the ICT team.
May Geerts - ICT support employee at Astra Sweets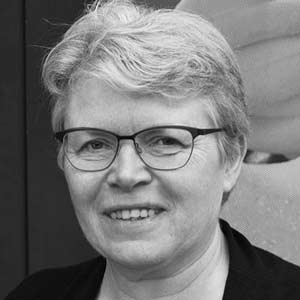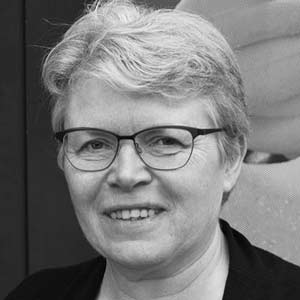 "I came into contact with VanRoey.be when I did an internship at Renotec as part of a retraining programme. After this internship, I went looking for an ICT helpdesk function, because it really appealed to me: it offers you a nice mix of technical knowledge and social contact. I need people in my area and I like to help people out of need. When I applied at VanRoey.be, there wasn't a relevant vacancy, but shortly afterwards I was contacted by the VanRoey.be Staffing team. I was allowed to apply for a position.
"The problems that come in to a helpdesk are very varied and there is a new challenge every day. Because I work with very different environments and brands on a daily basis, my ICT knowledge remains very diverse. Through the helpdesk, I also have personal contact with the people, just what I was looking for, and I really get satisfaction from my job and work in a very pleasant environment, with a good atmosphere and a good group. At Astra Sweets, I have been welcomed with open arms!
Jan Versmissen - ICT Manager at Smurfit Kappa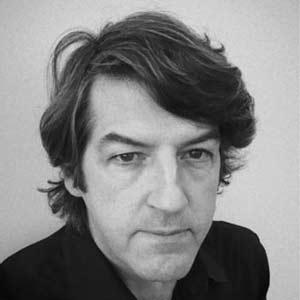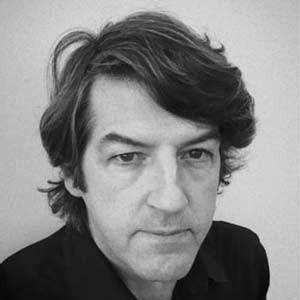 "Smurfit Kappa prefers to concentrate as many ICT activities as possible at one party, including attracting ICT employees. We have already worked with VanRoey.be on a number of other projects and this has led us to work with VanRoey.be Staffing to attract new ICT employees. The fact that our own HR department works in a similar way meant that they were quickly convinced of the added value of a collaboration.".
"We consciously opted for the Try & Hire formula, preferring to work with people who will be permanently employed by us, but did not want to look for suitable candidates themselves. The VanRoey.be staffing team worked with us to fill the existing vacancy for System Engineer, not only looking at the technical skills, but also at the culture of our IT department and the company, and VanRoey.be Staffing had to match many people from our region. In the past, we noticed that a distance that was too great for living in our region was too long for us, so we were able to find many people who would like to be able to work in our region.
Jory Smeekens - System Engineer at Smurfit Kappa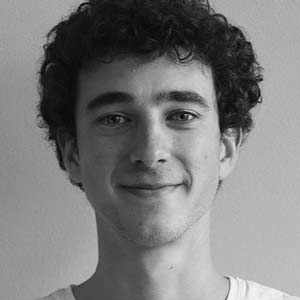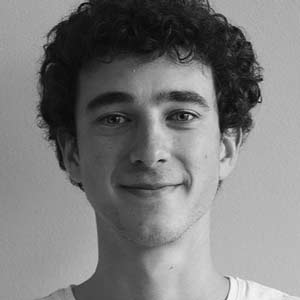 "Before I started at Smurfit Kappa, I was a consultant and worked as an On Site Support Engineer for many different companies. Gradually I realized that I am more of a person who is happier by working for one company, so I went looking for a new challenge, preferably a challenge closer to home. Via Linkedin I learned that VanRoey.be was looking for a System Engineer, and I was immediately interested, because I had already gotten to know VanRoey.be during my studies at Thomas More.
VanRoey.be Staffing introduced me to the vacancy at Smurfit Kappa. The Try & Hire formula gave me the opportunity to first run a sort of trial period at Smurfit Kappa with the option of joining Smurfit Kappa later on. This was ideal for me, this way you get to know a company before you join the company. This is also one of the reasons why I would recommend it to other IT professionals who would like to get to know their working environment first. If there is no match, you can still rely on the VanReforman team to help you.
"I am very happy that I have taken the step and at Smurfit Kappa I have many challenges. Today, together with a colleague, I am responsible for the support within the company, which allows me to get to know different environments and learn new things every day. In the long run, the intention is that I will be deployed on different projects, which means even more diversity. I feel like a fish in the water at Smurfit Kappa.
Bart Heylen - Network System Engineer at Imas Van Genechten Biermans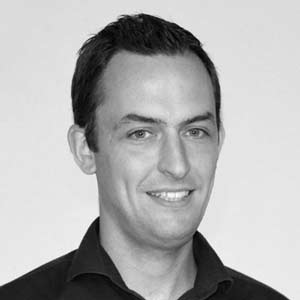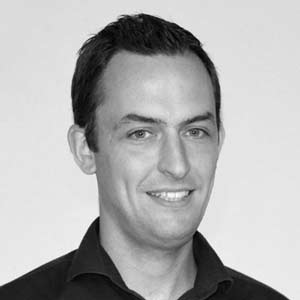 "When I was looking for a new challenge, I knocked on the door of VanRoey.be. There was an open vacancy, but after an initial interview it soon became clear that there was no match between me and this specific position. But a little later I was contacted by VanRoey.be Staffing, who presented me with another challenge, one that turned out to be perfect for me, a challenging job at Imas. VanRoey.be knew what my talents were and what job content I was looking for, and they also knew I was looking for. They also knew I was looking for a job.
The application process went very smoothly and in a coordinated manner. VanRoey.be introduced me to Imas and there was always one of them present during the interviews. My expectations were more than met by VanRoey.be Staffing and I can only advise IT people who are looking for a new challenge to join VanRoey.be for an interview.
"This was the new challenge I was looking for! A permanent position at a beautiful company in my region, I prefer to work for one company where you can build something up, rather than being used for projects at different companies; I also like a varied job; at Imas, for example, I am mainly responsible for the security of our data, the maintenance of our networks and everything related to telephony, which means that my knowledge is becoming increasingly broad and I am building up multiple expertises; I prefer to be an all-around IT professional rather than an expert in one area; I like being able to work in a problem-solving manner every day; I carry out my work every day.
| | Staff | Try & Hire | Permanent Placement |
| --- | --- | --- | --- |
| Why | Complete outsourcing of recruitment, selection, administration, follow-up and coaching | Total outsourcing from recruitment, selection, administration, follow-up/coaching (first 6 months) | Complete outsourcing of recruitment & selection. |
| What | At least 6 months (can also be permanent, but not as an FTE) or temporary, e.g. to bridge long absences. We arrange everything. | First 6 months we take care of administration, training, guidance... Then option to hire or stop. | Direct commissioning |
| Selection process | | | |
| On whose payroll? | VanRoey.be | First VanRoey.be, then optional on yours. | Yours |
| Optional commissioning | | | |
| Invoice/costs | No cure no pay if we don't find anyone. We invoice based on performed days according to timesheet | No cure no pay if we don't find anyone. We invoice based on performed days according to timesheet | No cure no pay Or a one-time selection fee if we do find someone. |
You have nothing to lose by enabling us to look for the perfect IT employee(s) for you or to provide temporary support.
We are also realistic, if we (from experience) feel that certain vacancies or profiles are very difficult to fill, we will be honest and say so. This way you'll better know what to expect.
The War for Talent is in full swing. If you're having trouble finding a strong IT profile, temporarily or permanently, we can help you.
Outsource your IT management. Our team is at your service up to 24/7 and keeps your ICT healthy and under strict control. So you can concentrate on your core tasks
Keeping your (cloud) infrastructure in top condition, guarding security... find the right people... Count on our expertise for this!