Training Microsoft PowerApps & Flow
Get the most out of your Office 365
"Power to the end user", it is a statement that has become a reality within the use of Office 365. In our User Adoption approach we look at which profiles are involved during this guidance, which communication needs to be conducted, which type of training needs to be provided and how we can measure and adjust all of this when necessary. The technology is up to date, now that the users are still giving the right skills.
There is sufficient parking around the building.
Introduction of Microsoft PowerApps

What are PowerApps?
Connectors
Price and licensing
PowerApps Studio
Canvas app versus Model-driven app

Creating PowerApps

Create a data canvas app
All-new canvas app
Screens and pages
Components
Release, publish and share apps

PowerApps Mobile

Features of PowerApps App for IOS and Android

Introduction of Microsoft Flow

What's Flow?
Flow services
Price and licensing
Templates
Flow administration

Building Flow

Starting from template
Start from empty item
Working with services, triggers, actions, conditions and loops
Approvals
Control Flow
Limits and configuration
Team Flows

Combining PowerApps and Flow

Expanding PowerApps with Flow
Expand flow with PowerApps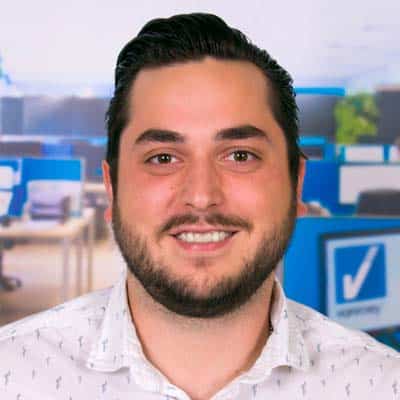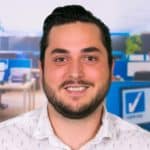 Business Consultant at VanRoey.be
Joined VanRoey.be in 2017 as Business Consultant SharePoint and Office 365, with a focus on Functional Analysis and User Adoption.
This event is especially interesting for:
End-users who work or want to learn to work with Microsoft PowerApps or Flow
We provide:
Parking
Coffee, tea and soft drinks
Lunch at a full day of training
Office 365 license for the labs (you can also use your own Office 365 license)
By bringing you here:
Laptop
If we have to provide laptop(s), €50 per device will be charged.
Discover the tools within Office 365 in a playful way. Immerse yourself and boost the productivity of your company.
Come and experience the latest technologies to support your employees, serve your customers better and improve your business or...
Find out how to make the most of certain Office 365 apps in six critical areas of your business.