Get more out of your Office 365
"Power to the end user", it is a statement that has become a reality within the use of Office 365. In our User Adoption approach we look at which profiles are involved during this guidance, which communication needs to be conducted, which type of training needs to be provided and how we can measure and adjust all of this when necessary. The technology is up to date, now that the users still have the right skills.
There is sufficient parking around the building.
Because of the Coronavirus, all trainings are given temporarily through Teams. You will receive a link from us that you can open in Teams or in your browser to follow.
Recap basic Power BI
Import of data:

Connecting to databases
Importing from Excel/text/csv
Import from folders/SharePoint

Cleaning of data:

Power Query
Simple & advanced transformations
Merge Queries
Creating new columns
Parameters in queries
Query folding

Setting up:

Model modifications: Power Query vs Power BI
Managing relationships
Calculated tables
Context & filtering
DAX formulas
Objectives & KPI's

Publication:

Creating views at end-user level (permissions)
Set up on-premise gateway
App Workspaces & publishing
Configuration of Q & A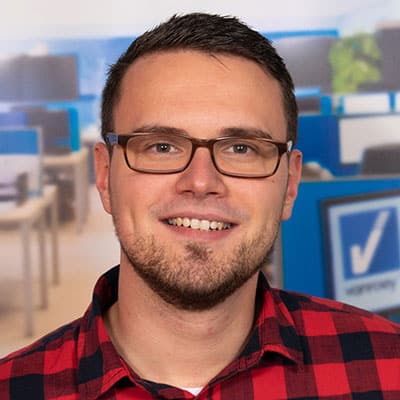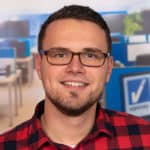 Since August 2016, he has been joining the VanRoey.be Application team, first as Delivery Manager and gradually as a passionate Office 365 Consultant specialising in SharePoint & Power BI. You can contact him for all your questions about the new way of working.
This event is especially interesting for:
End-users working with Power BI (basic knowledge)
We provide:
Parking
Coffee, tea and soft drinks
Lunch at a full day of training
Office 365 license for the labs (you can also use your own Office 365 license)
By bringing you here:
Laptop
If we have to provide laptop(s), €50 per device will be charged.
*Read the privacy requirementsIf you are unable to attend the course yourself, please inform us 14 days before the start date via business@vanroey.be.
Don't you know the difference between the two exactly? We show in an overview where the two suites differ.
Break down silos created by traditional ERP and CRM solutions and experience digital transformation
Discover the tools within Office 365 in a playful way. Immerse yourself and boost the productivity of your company.