Framework agreement VanRoey.be and Smals
Security solutions for Belgian government agencies
Since 2015, VanRoey.be has a framework contract with nonprofit Smals for the delivery of Fortinet Security solutions to government institutions, social security, health care... If you sign up, you will enjoy the benefits:
 Guarantee of the best market prices of all solutions offered by Fortinet
VanRoey.be is Fortinet Platinum partner with NSE8 certificate.
Highly certified partner of the BeLux with +25 years of experience
VanRoey.be: Fortinet EMEA Growth Partner of the year
Fortinet is market leader in Unified Threat Management (UTM)
Fortinet's greatest asset is undoubtedly the Fortinet Security Fabric. In order to obtain a simpler implementation and better cooperation, Fortinet provides other technology partners the ability to integrate their products and solutions into this open platform.
In the meantime, almost all major hardware and software manufacturers are participating in the program, which means that any danger can be detected and prevented more quickly.
As an administrator, you have access to a single security platform where all devices are easily managed.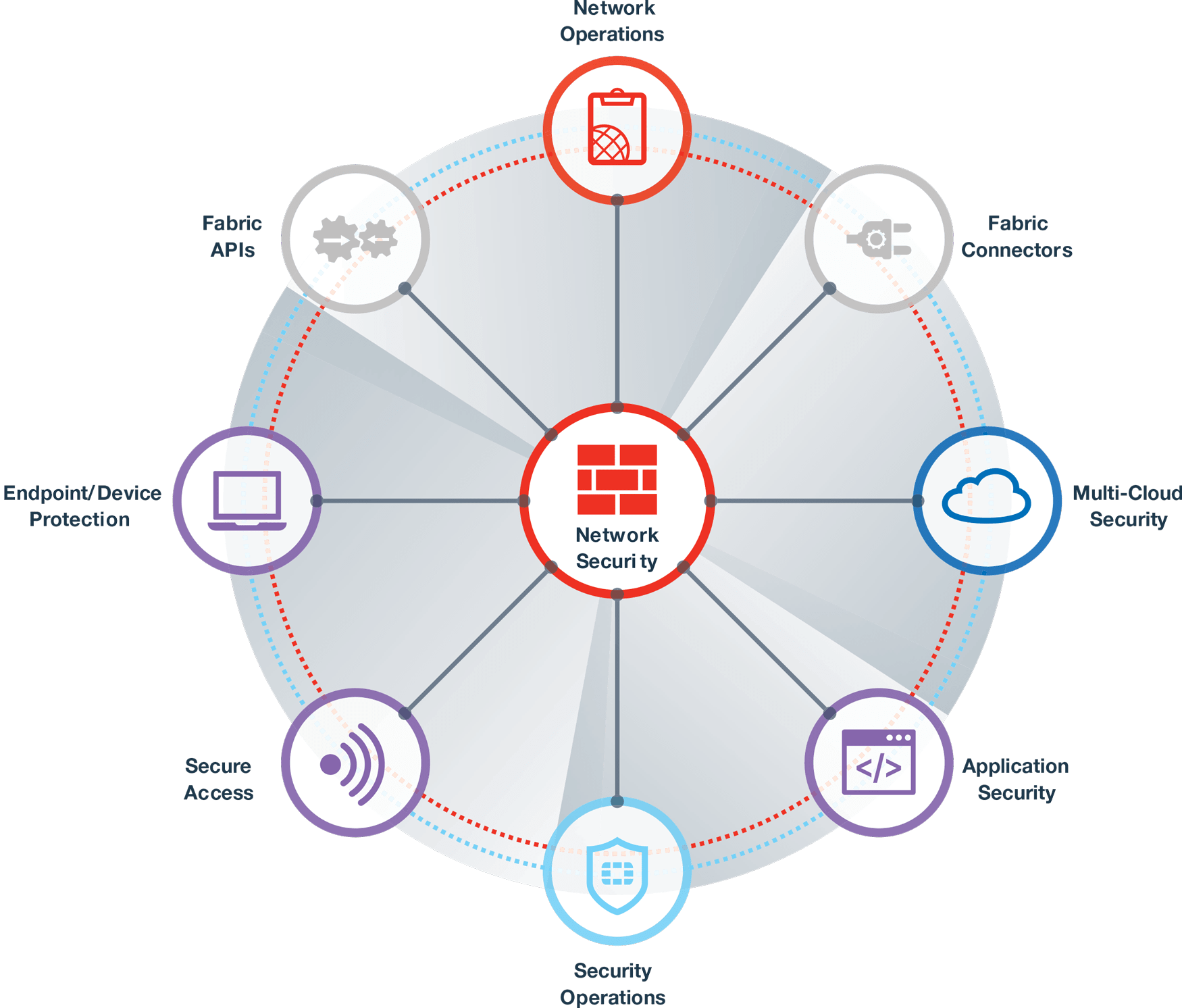 Fortinet partner from the very beginning
Over the past decade, VanRoey.be's team of Fortinet Certified Network Security Professionals has introduced many Fortinet solutions to Belgium. VanRoey.be has completed wonderful projects at Schoenen Torfs, Van Lanschot Bankiers, hospitals, schools and universities, among others...
This framework contract with Smals is a recognition of the cybersecurity & Fortinet know-how that VanRoey.be has built up over the past 15 years, strengthening VanRoey.be's position as a strategic security & ICT partner for Belgian companies, governments, schools and healthcare institutions.
Contact us for more info or a conversation

ICT court supplier for the government
Smals supervises e-government patents and takes care of the bundled purchase of ICT services for government institutions, mainly in the social security and healthcare sectors. The bundling of purchases in a so-called central procurement office' ensures attractive prices in line with the market with a minimum of administrative inconvenience for the public and private sectorsSmals also takes care of software development, infrastructure management and secondment and has been at the forefront of e-government in Belgium for over 75 years.
Smals supports and guides the institutions in their questions concerning data management so that they can provide an effective and efficient service to staff and users.
"Realising ICT needs together by optimising and saving management".
The joint purchase of hardware, software and ICT services is an important part of the operation of Smals. The organisation, like its affiliated institutions, qualifies itself as a contracting authority. Public procurement legislation therefore applies when Smals makes use of the private ICT market.
To this end, Smals wants to
To guarantee the best quality/price ratio and transparency to its members.
Bringing innovative ideas to customers/members and realizing them.
To be a stable partner for existing and new applications.
To strive for the highest quality, in accordance with the commitments made to its customers/members, within the deadlines set, and at the best prices on the market.
Proactively offer services that perfectly meet the needs of its members.
To excel in the realization of common services and integration services between its members.
Optional: Daily Health Check!
With this service, our certified experts will log on to the security solutions we support on a daily basis. They will check whether everything works without problems and/or whether certain changes need to be made. You will receive a daily report and enjoy an extra safe environment!
Broad identification and protection of the entire digital attack surface
Integrated detection of the most advanced threats
Automatic response to threats and continuous confidence assessment
Fortigate
Thanks to next-generation firewalls, Fortinet has grown into the market leader in network security. A classic firewall only looks at the port level to assess whether data is allowed or not. A FortiGate works in layers, so that incoming traffic is extensively analysed before blocking or allowing it.

1 of 9
FortiSeam
FortiSIEM maps out your entire company network and provides you with the right tools to actively monitor it. Thanks to log files and available analyses, we prevent problems from occurring at an early stage.
2 of 9
FortiCASB
With FortiCASB (Cloud Access Security Broker), Fortinet has expanded its Security Fabric with a solution that offers optimal security and overview for complete SaaS environments. Implementation on platforms such as Office 365, Dropbox, SalesForce and Google Drive are all possible.

3 of 9
FortiAnalyzer
Centralizing FortiClient, FortiGate, and FortiMail log files in a single, easy-to-follow dashboard, FortiAnalyzer collects this data into more than 300 customizable reports to optimize the performance and security of your network.
4 of 9
FortiMail
An average of 75% of all e-mail traffic is spam. An anti-spam filter is indispensable to block harmful content and to save users an abundance of unnecessary e-mails. Because of its connection with the entire ecosystem, FortiMail is the ideal solution.

5 of 9
FortiSandbox
FortiSandbox is the heart of Fortinet's Advanced Threat Protection (ATP) solution. Suspicious documents or e-mails are intercepted and if -after analysis- the content is proven harmless, said files are released.

6 of 9
FortiTelemetry
Without Network Access Control (NAC), the administrator has no control over the wired devices. With FortiTelemetry you can, regardless of the brand of the switch, in combination with a FortiGate, roll out a company policy.
7 of 9
FortiClient EMS
FortiClient Enterprise Management Server (EMS) gives you one console to manage all your clients, regardless of the operating system or their location. Thanks to the link with your Active Directory, endpoint security is child's play.
8 of 9
FortiAuthenticator
No matter how strong your passwords are, the only way to prevent abuse of your login data is through multifactor authentication. FortiAuthenticator combined with a FortiToken ensures a very strong protection of your company data.
9 of 9
Firewalls
Leader in Gartner's 'magic quadrant' since 2008. Their in-house developed processors (ASIC technology) means Fortinet always achieves the fastest speeds in the market.
Replaces Juniper, Checkpoint, Palo Alto, Barracuda, Sophos...
Proxy solutions such as bluecoat/websense...
Client Protection
Fortinet offers the highest developed antivirus and malware protection. You policies that you enforce in the office extend to use in remote locations.
FortiClient + Fortimail
Replaces, among others, Symantec, Mcafee, Trendmicro ...
Replaces a.o. Cisco Ironport, Barracuda...
Access Points
The strongest security for your wireless network with FortiAP. This Fortigate acts as wireless controller on your firewall. AC technology ensures maximum performance.
FortiAP
Replaces HP, Cisco, Aruba, Aerohive, Ruckus and others ...
Uniform Management
With the FortiManager, you maintain an overview of the Fortinet ecosystem: One unified security policy for all devices from one console. Simplicity is bliss.
FortiManager
Reverse Proxy
Also for website security Fortinet has the necessary equipment: the FortiWeb and Forti-ADC offer value for money: with a minimum budget, you get strong security.
FortiWeb + Forti-ADC
DDOS Protection
For major public websites It is an absolute must to use the FortiDDOS appliance for Dynamic IP attacks.
FortiDOS
Multifactor Authentication
The password is dead. Complex passwords are not easy to enforce. With a token the systems are given a significantly stronger security.
FortiToken
Replaces a.o. RSA and Vasco
Sandboxing
Some threats are not yet recognized by firewalls or antivirus software. Sandbox devices unleash new threats in a sealed, controlled environment.
FortiSandbox
Reporting
The FortiAnalyzer appliance logs, analyzes, visualizes and reports threats and user behaviour on the network. With extremely long retention period!
FortiAnalyzer
Thanks to clear documentation and thorough training, my people can continue to do the further management and first line support themselves, but with the peace of mind that if we don't know something ourselves, we can always rely on the specialists of VanRoey.be.
Read more in the case study...
Staying with your shoe maker is all the more true for ICT. The matter is becoming more complex every day, our dependence is greater than ever and external threats are not the least of them. With Managed Services from VanRoey.be, we have bought peace of mind.
Read more in the case study...
What cybersecurity measures is your organization taking? This checklist of no less than 154 CIS Controls is an ideal guide for any CIO.