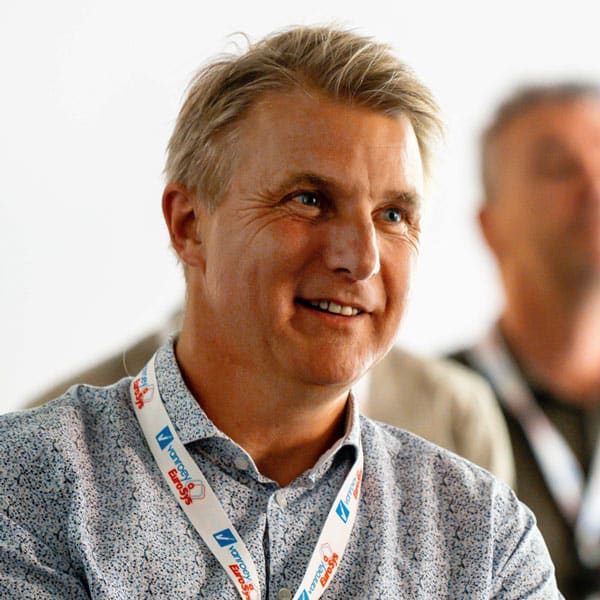 "With this smart office building -penetrated with ecology & technology-
we offer the most attractive workplace in Belgium".
Pat Van Roey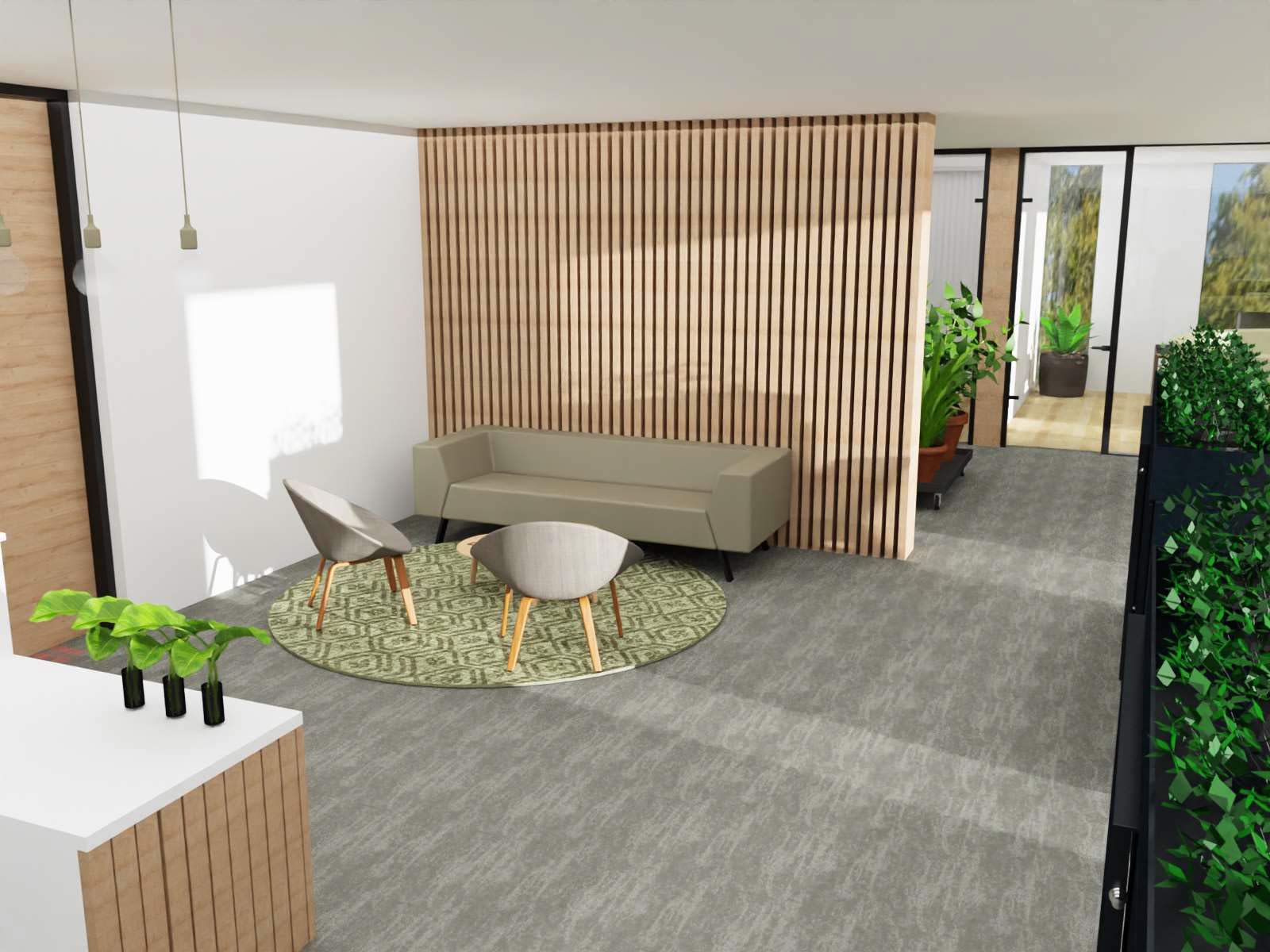 Both cooling and heating are provided by geothermal energy. Solar panels provide us with power, solar control glass keeps the space livable at all times. Kempus is built to be self-sufficient. 
Optimize your commute. Kempus is located near the E-34, on the edge of the city ring road. Parking is easy and there are plenty of shops nearby. The public transport connections are ideal.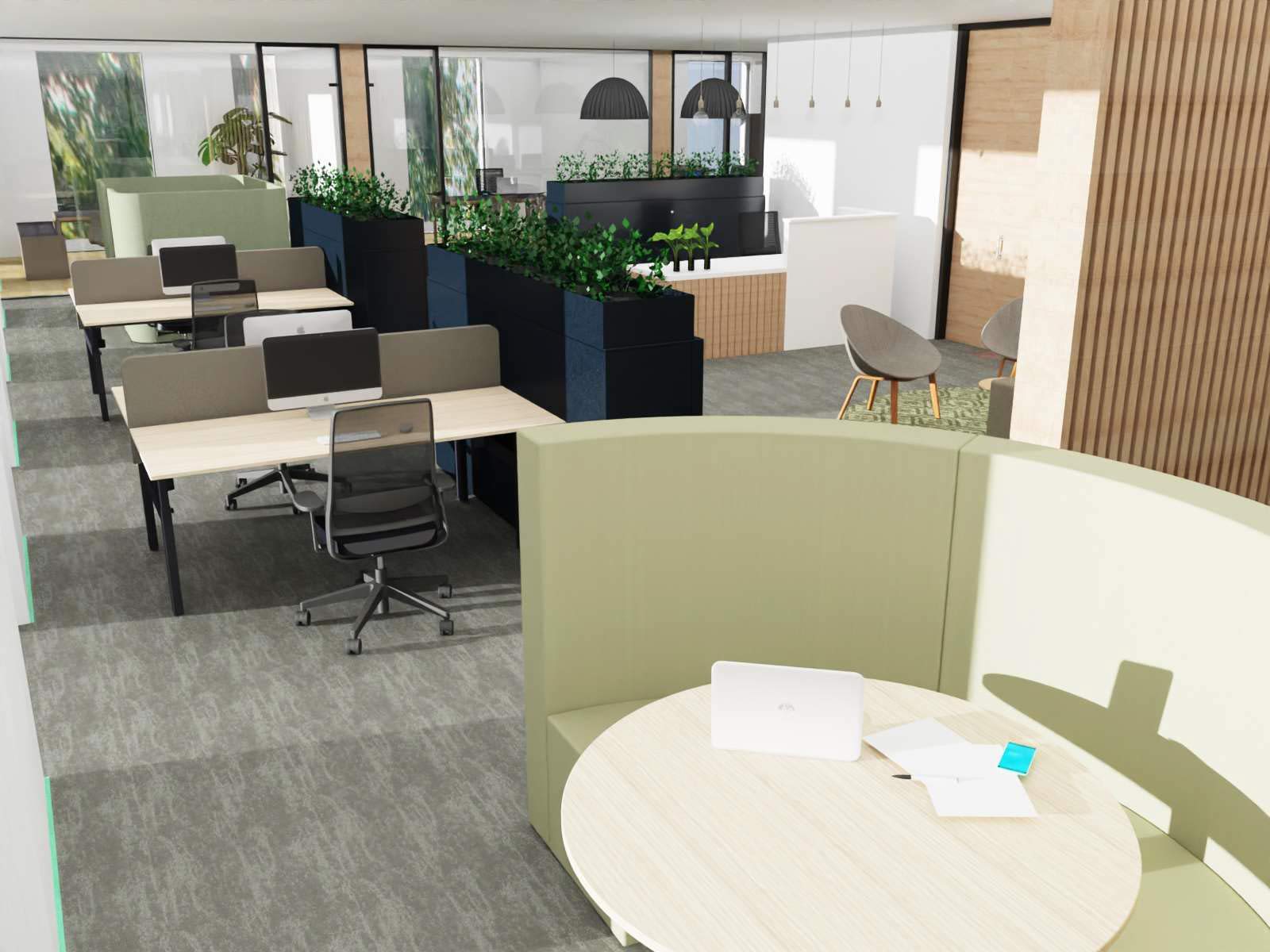 Occupants enjoy continuous air circulation in every room. No more stale office air and the spread of germs. This is how we work safely and reduce absenteeism. Each floor also has an enormous balcony.
The numerous green areas surrounding the building provide additional oxygen and are breathtaking at the same time.
Enjoy a panoramic view. The west side looks out onto greenery and more greenery, the east side looks over the centre of Turnhout. Each side of the building is dominated by large areas of glass.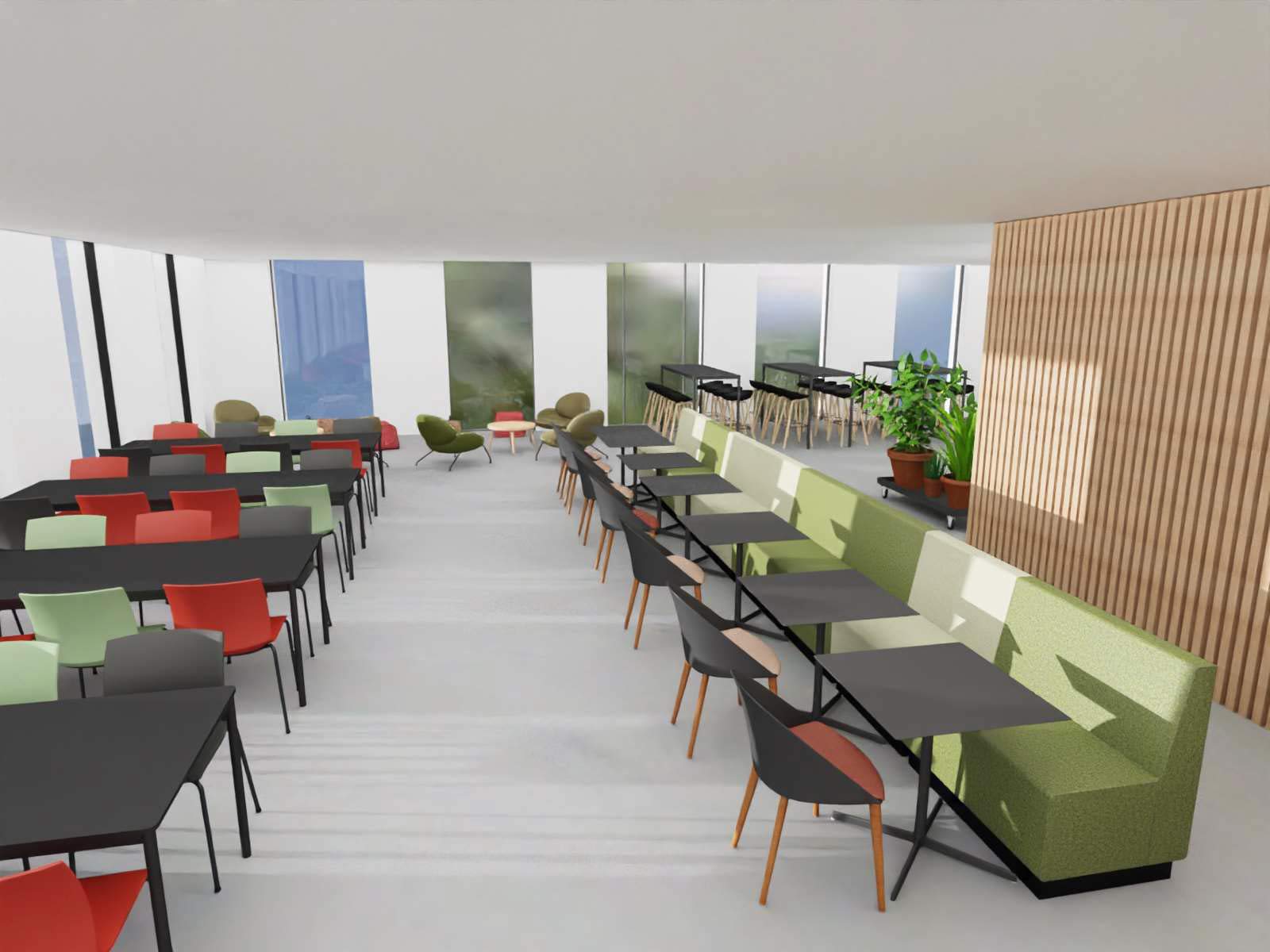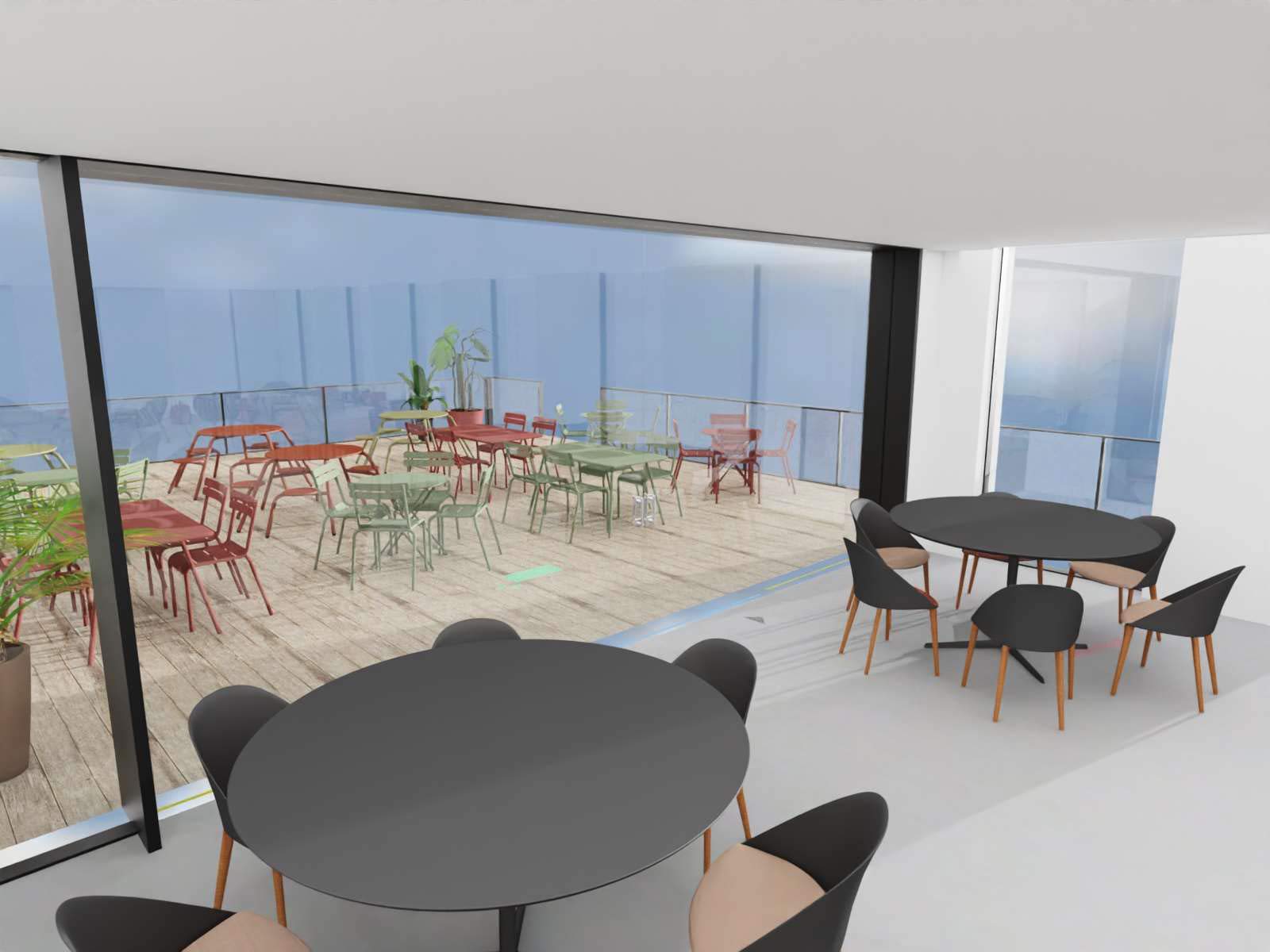 Be inspired on the rooftop terrace
A healthy dinner together in the open air with a view over Turnhout or the Kempen countryside. The ideas come naturally.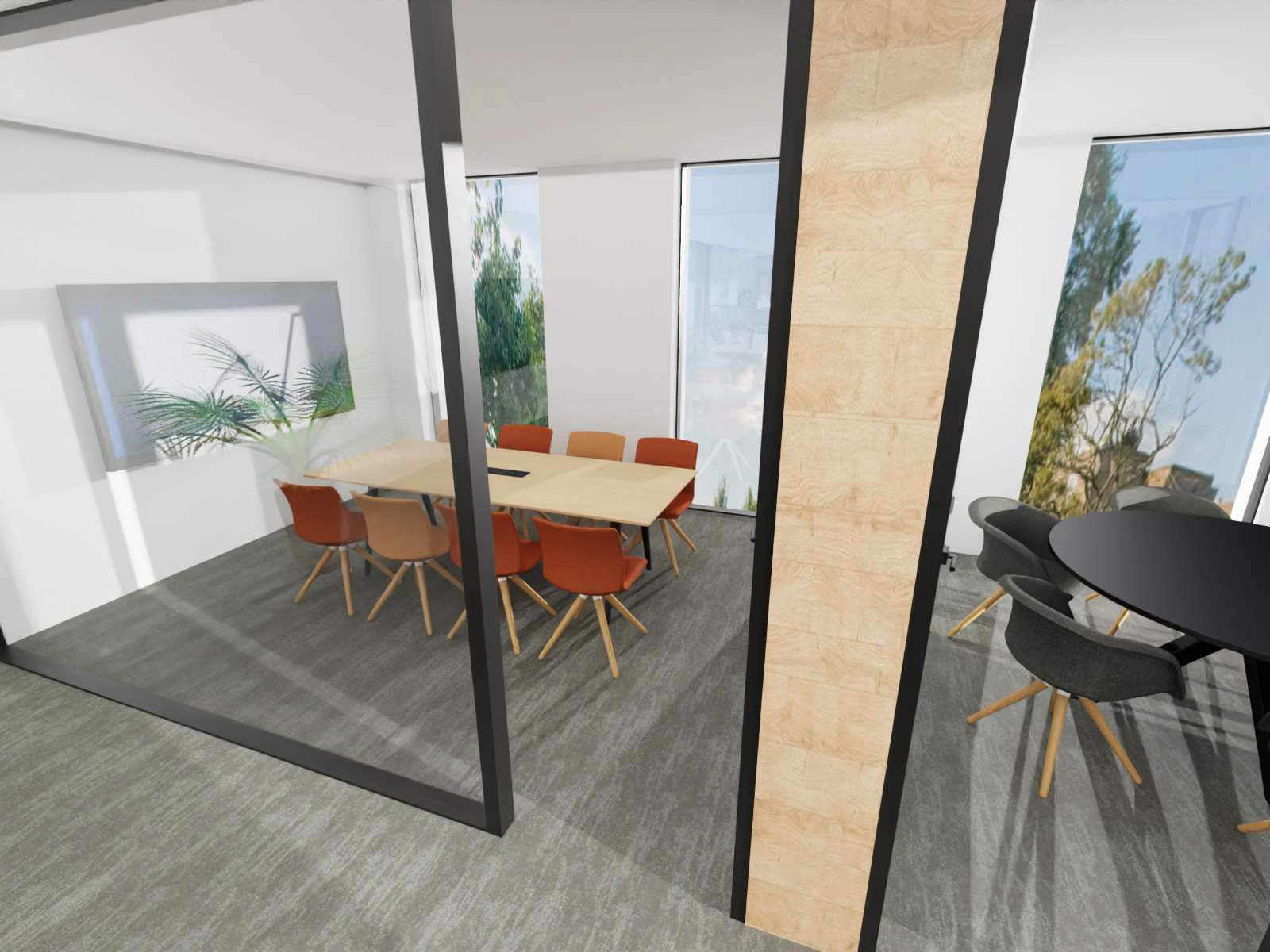 Technology is at its best when it brings people together. Kempus is steeped in Modern Workplace innovation to encourage collaboration.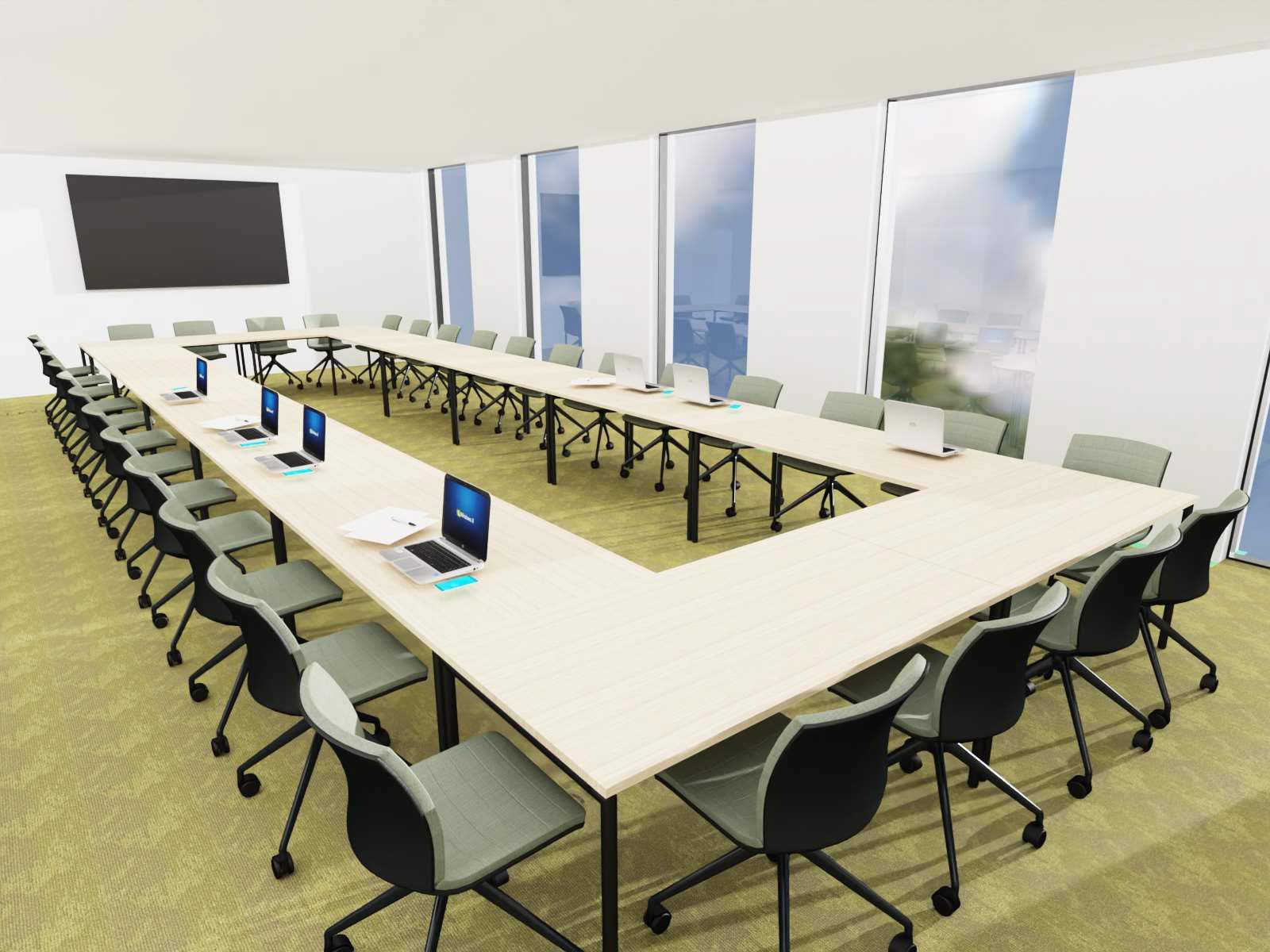 Light everywhere, open space, optimal acoustics, silence and cosiness.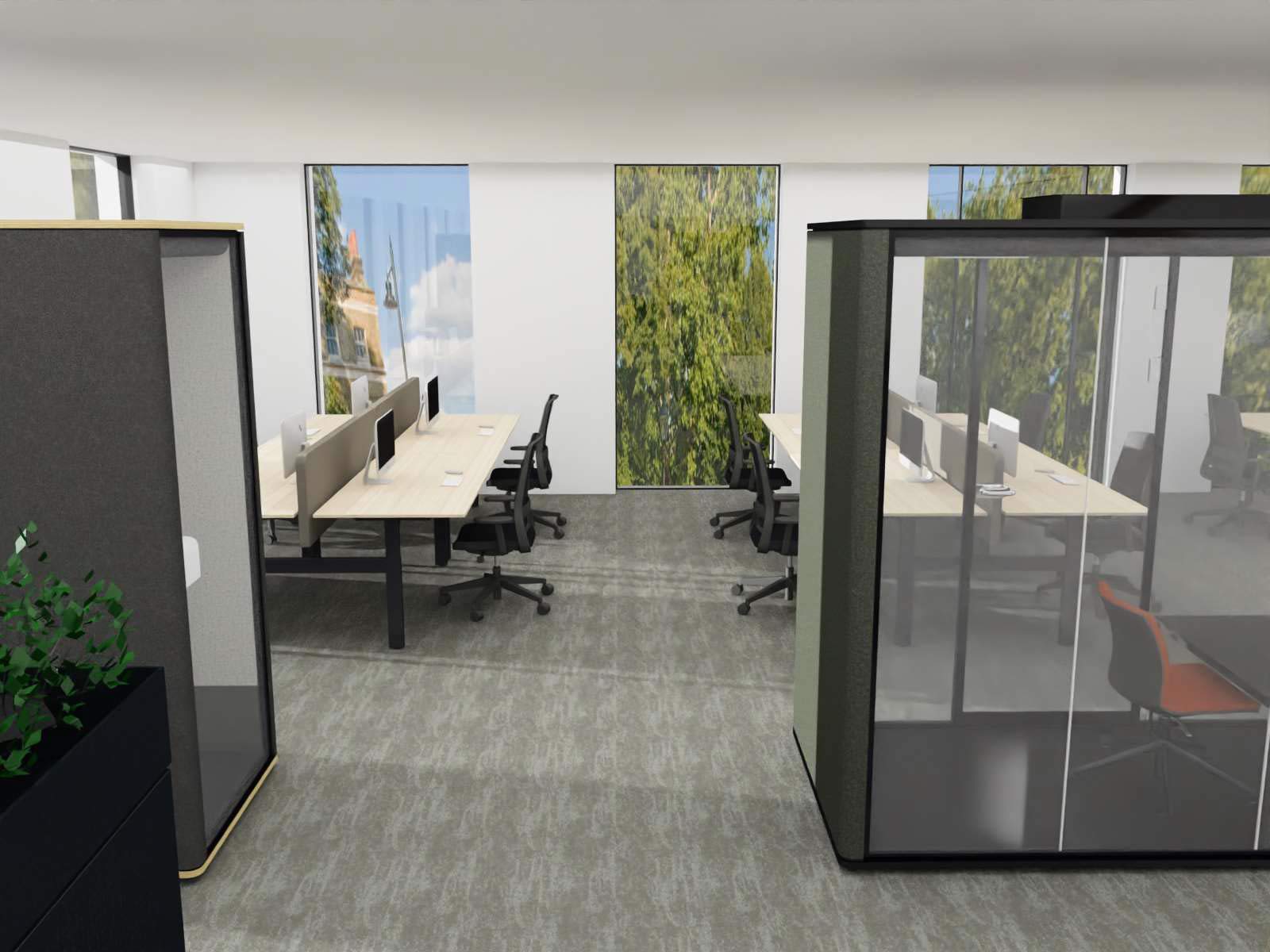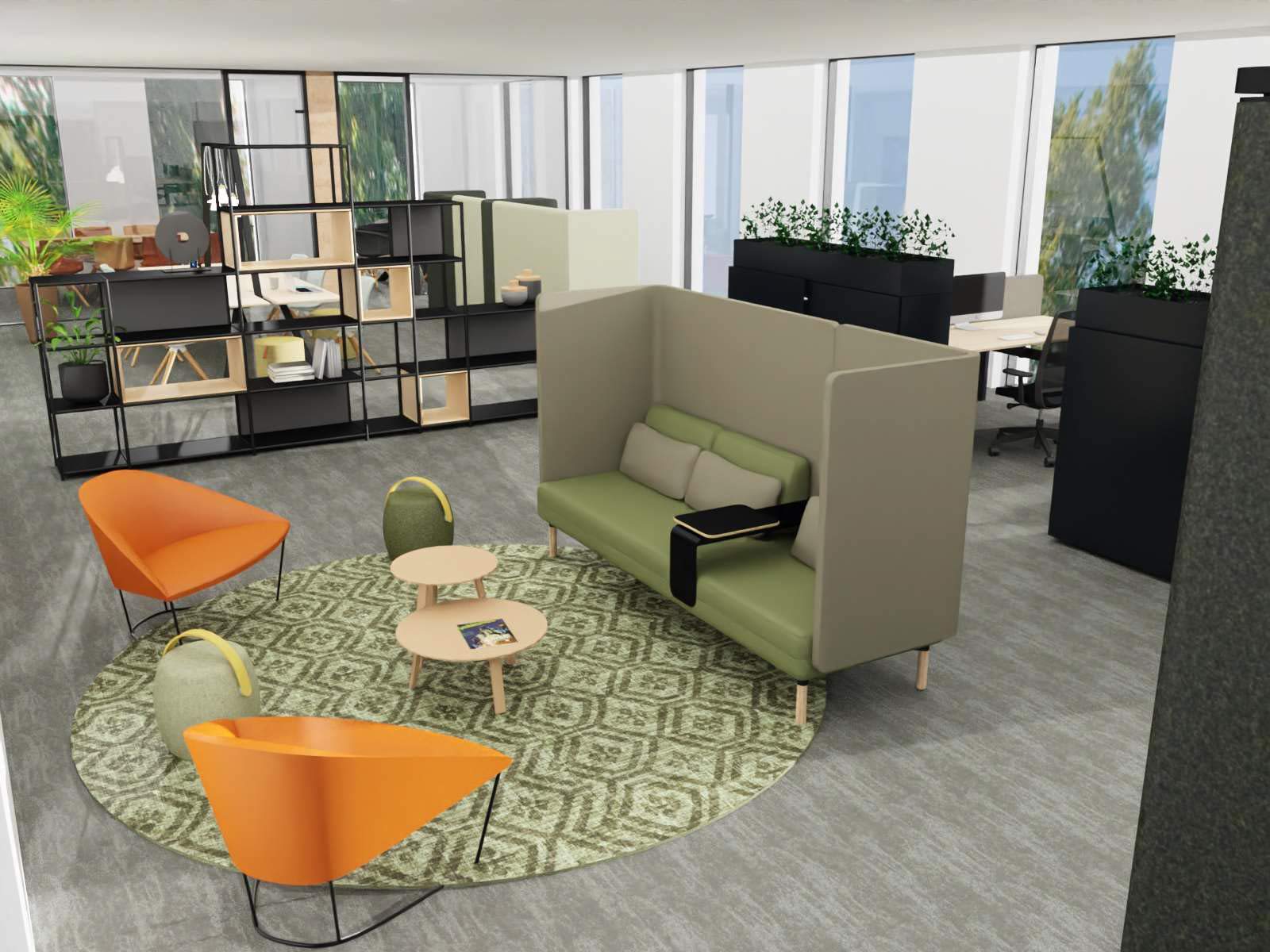 Healthy people = happy people = happy customers
Kempus is designed with the ideal work/life balance in mind.
Love goes through the stomach
The shared restaurant on the 8th floor brings all organizations together and serves healthy food.
We aim for cross-fertilization to optimize knowledge sharing and cooperation.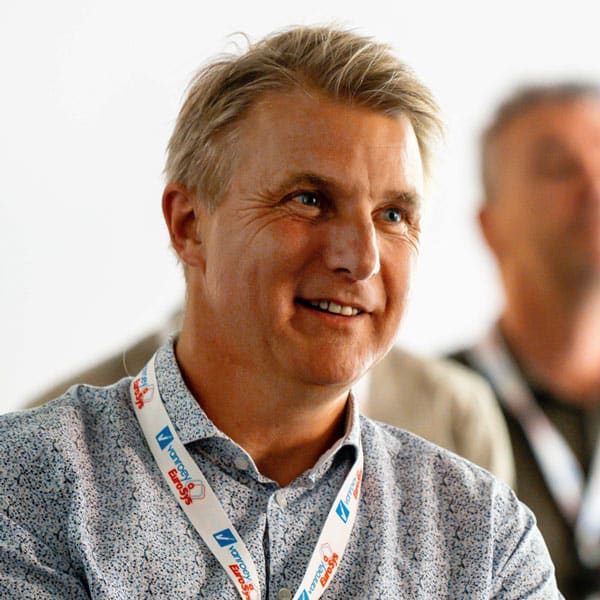 "Kempus is the epitome of a modern workplace. Every cm² breathes technology. Visible & invisible, it brings people together and stimulates innovation."
Pat Van Roey
Your organization in Kempus? Rent office space!
This high-end office building is currently under construction and will be occupied by mid-2022. Do you work for an innovative organization looking for the perfect environment? Do not hesitate and ask for more information about rates, options and availability below. Attention: gone = gone! You can fill out the form below or mail to info@kempus.be