We believe it is important to be thoughtfully part of the society in which we operate and to be committed to people & the environment
The following is an overview of initiatives we have taken, are taking and/or will take regarding sustainable business. Given the recent merger with EuroSys, it is important to integrate their initiatives as well.
For now, you can find these collected in this PDF.
Follow us on linkedin To keep up to date with all promotions!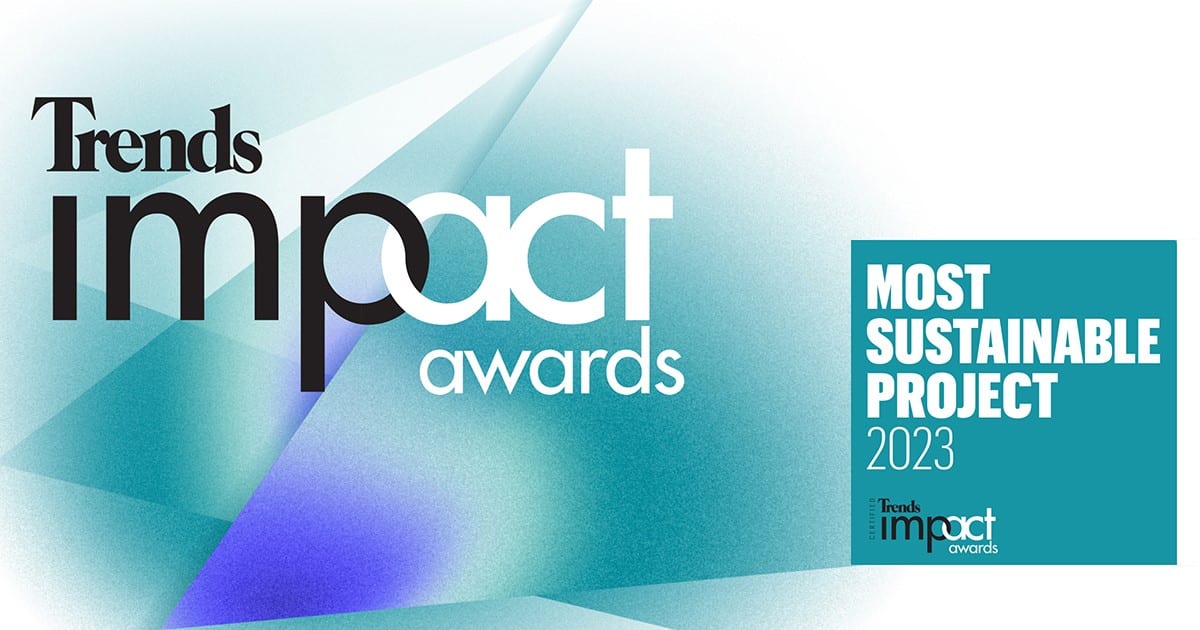 In 2022, together with a host of local construction companies, we finalised this handsome piece of architecture next to the current building in Turnhout. The result? A new icon for the city with 8 Levels of high-tech office space. Ultimate asset? The building is EPC-negative!
That is because the building represents sustainability in every detail.
As Kempus is perhaps our most important aspect in terms of sustainability goals, you will see many techniques reflected below.
For example, the temperature is regulated by geothermal energy; We are equipped with 860 solar panels, with surplus solar energy going to the electric fleet via 30 charging stations and so much more...
More info on this building can also be found at www.kempus.be.
Some extended interviews and videos can be found at https://kempus.be/praktisch/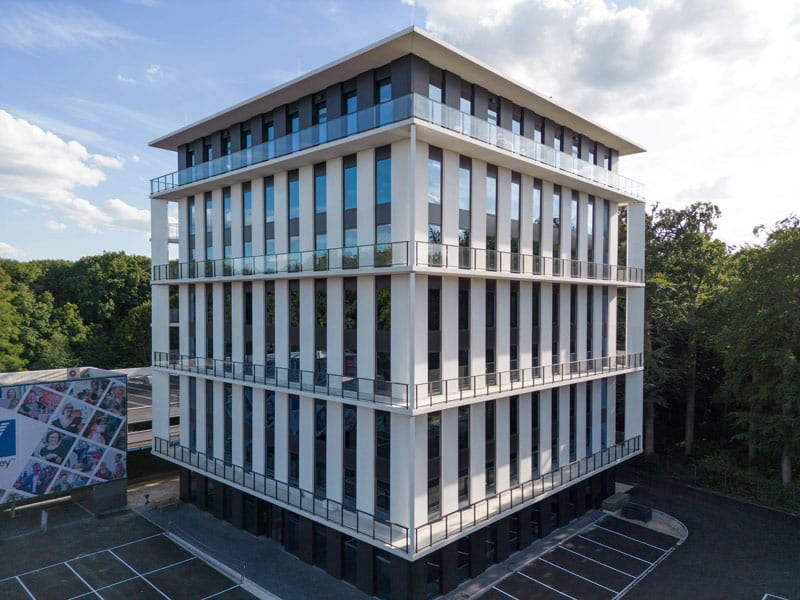 VCDO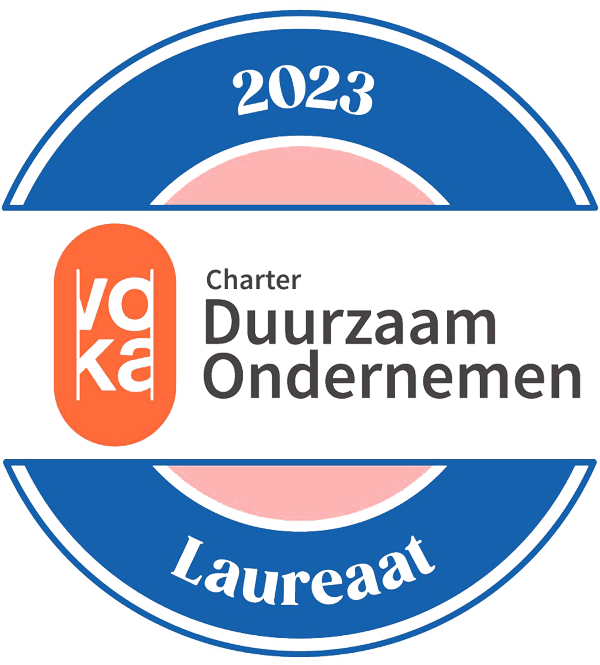 VanRoey.be has had a CSR policy for quite some time. We have been emphasising sustainability in our operations for years, both in partnerships, in dealing with materials and in collaboration. Since 2021, we have expanded this considerably by participating in the Voka Charter for Sustainable Business, a paid three-year track where we receive guidance to meet the United Nations' 17 SDGs.  
With this charter, VOKA aims to help companies embed sustainability in their DNA and achieve their sustainability goals. 
To this end, Voka cooperates with CIFAL Flanders/UNITAR, an international training centre dedicated to sustainable management that can award companies the internationally recognised UNITAR certificate.
Partly because of this impetus, we at VanRoey.be created the 'VanRoey.be ESG programme' in which the outlines have been launched to continue evolving into a more sustainable business in the coming years and also offer this value to our customers.
Meanwhile, we have the first certificate achieved for 2023 and are going for the SDG Pioneer label in 2024!
More info on VCDO? Then visit voka.be/vcdo
Great Place To Work
We are proud to say that we -as well as last year- achieved Great Place To Work certification again after a thorough employee survey! Even better: our colleagues scored the organisation even better!
The Great Place To Work model is a global standard and is implemented in more than 60 countries. The employee survey consists of a questionnaire of 60 statements, structured in five categories: honesty, respect, camaraderie, credibility and pride.
You can read all about it in this blog.
Sustainable procurement
The basis of our offering to customers is strategic collaborations with a limited number of partners. We have long-term relationships or partnerships with them on the one hand and screen their offerings for sustainability and how they handle transport and lifecycle of their devices.
The offer to our customers is largely determined by the availability of products from our suppliers. Unfortunately, not all suppliers are yet moving as fast as we would like in making their portfolio more sustainable, but we are noticing improvement.
As an IT supplier and purchasing organisation (Member of the QCOM purchasing grouping) with a sustainable mindset, we do have influence. Suppliers who are themselves actively committed to sustainability are strongly preferred.
We also support customers mainly by helping them get the right information.
We also work on smaller projects to gain an even better understanding of suppliers and their position with regard to sustainability. This allows us to serve the customer optimally in both the ICT issue and the sustainability issue. For instance, we are working on a sustainability scan for suppliers over the next few years, as well as drafting a Code of Conduct from within own organisation.
in 2023 we were nominated for the sustainable business award by VOKA