Working together has never been easier
In a world where physical and digital collaboration and/or meetings are becoming more and more important, a uniform, reliable and user-friendly system integral
Use one uniform platform where all communication takes place
(Video) telephony of excellent quality
Meeting tools to easily present or collect information
Your communication tools backed by a flawless, secure network
rests on these four pillars
Teams: The Ultimate Collaboration Platform
Microsoft Teams is the new standard for organizations. On the one hand it is an excellent communication app, on the other hand it allows you to work in a perfectly structured and centralized group, share your screen and much more. 
The extensive chat and (video) telephony functionalities have become indispensable. Moreover, thanks to our close cooperation with Telenet, you also use it to make inexpensive calls to landlines or GSM numbers. You can also easily organise webinars or large-scale live events.
1. Microsoft Teams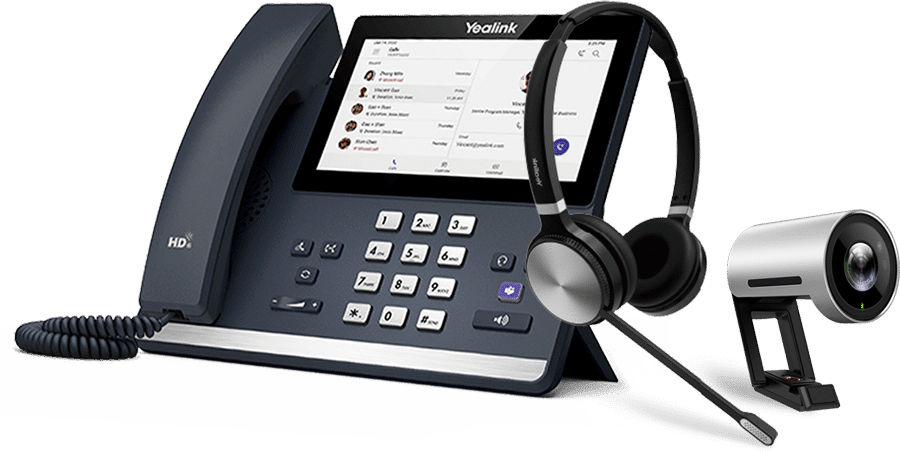 2. The right equipment
A perfect set-up for every (home) work situation
The built-in micro, webcam and speakers of laptops are not always of the best quality. To let your staff communicate really well, you can invest in SIP, VoIP Phones, quality headsets... wireless or otherwise. This way, you will have clear conversations without background noise, crackling or cheap sound. Yealink's VoIP phone sets even include an integrated Teams client so a PC is not even needed!
A good webcam can also make all the difference. No more staring at a substandard image from under- or overexposed colleagues. 
Intelligent audiovisual highlights in conference rooms
Bring people & information together effortlessly, regardless of the form of communication. To make meetings even more efficient, you can:
Vturn on ideoconferencing devices or phones.
Making the best use of available spaces by enabling room booking systems and/or presence sensors that automatically signal meeting room status
Professional camera and sound equipment to give speakers an optimal picture and to conduct clear conversations
Share your screen with one click
…

With our interactive screens from CTOUCH you can easily present your screen and take notes on it. They have built-in Teams integration, room booking software and can also be used as interactive whiteboards without a PC.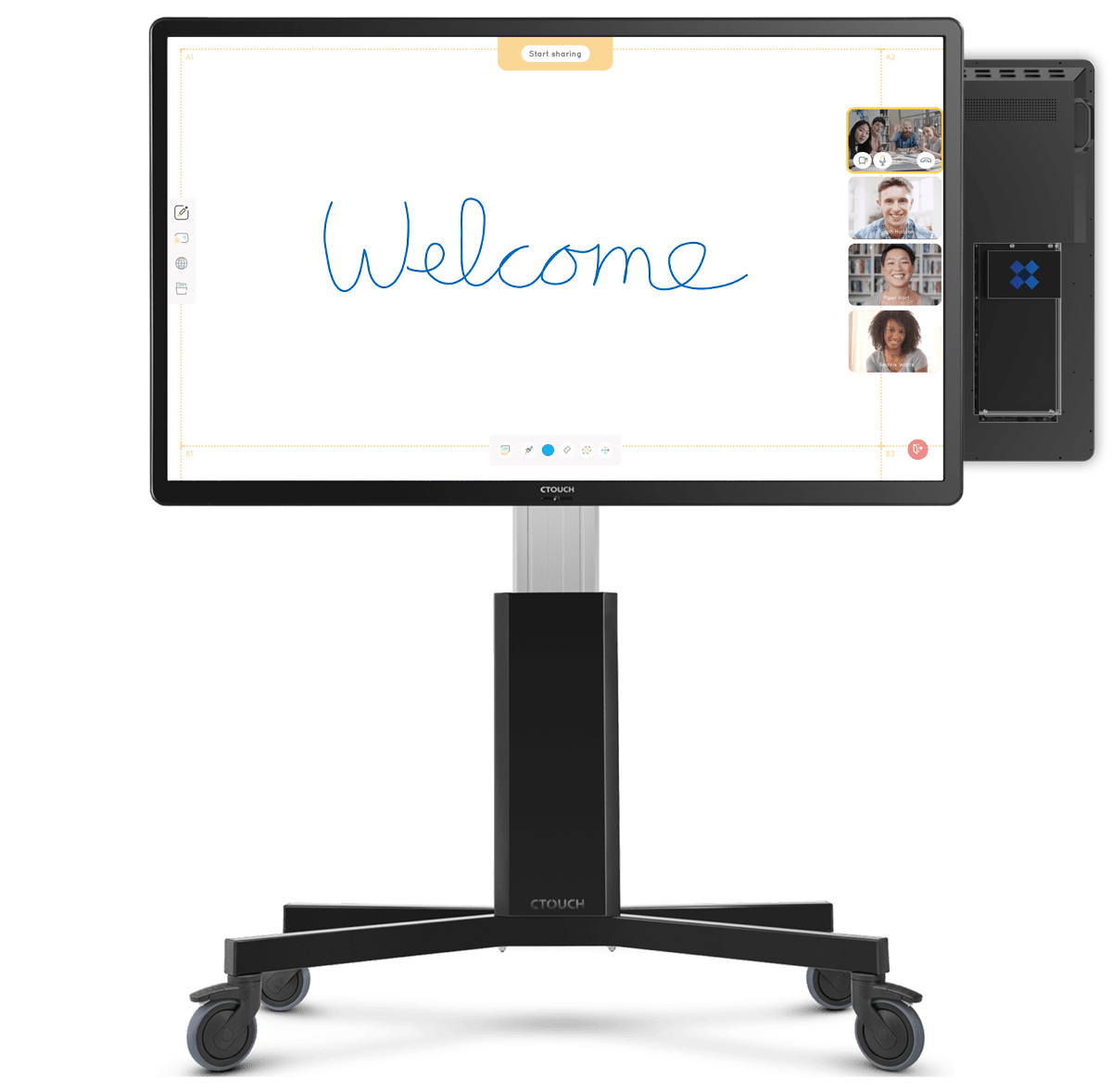 3. Interactive meeting

4. A high-performance & secure network
Not a word late, not a word on the street
Clear communication requires a fast and stable (wireless) network that gives priority to (video) calls. But digital communication also opens less desirable doors... That's why you need to be able to trust the securing your network traffic.
Every laptop, smartphone, tablet VoIP phone... through which you communicate becomes a risk factor that needs to be adequately managed and secured.
Therefore, conduct a thorough network and Wi-Fi analysis and secure your SD-WAN, this is just one of the many interventions that belong in a comprehensive security strategy to keep your communications indoors.
VanRoey.be makes sure that your environment -from a to z- meets the highest standards
Full supportRapid assistance in the event of a malfunction
Are you experiencing interference? Then identifying the exact cause can be challenging; The (wireless) network? The phone? The headset? The cloud service?... When the need is greatest, the finger is quickly pointed, and that won't get you anywhere.
Our experts take care of the entire IT environment and will prevent and effectively remedy failures. Thanks to certified knowledge, close contact and robust partnerships with the brands used.
Why CTOUCH and no Beamer?
- No projection distance required - Better contrast and higher resolution - Better and direct interactivity/touch support - No cast shadow or glare for the presenter - No lamp wear - No noise production (Please note, models with built-in PC are cooled)
What added value does your partnership with CTOUCH offer?
We have been working together for years to market the CTOUCH brand. We were the very first in Belgium thanks to the project we sold at Sint-Clara. Today, we are the largest partner in Belgium. As a result, we have already built up a great deal of knowledge and can always go to their head office in Eindhoven. Here we can view the complete line-up together with you as well as the various mounting options (wall furniture or mobile). CTOUCH is the type of organization where everyone is approachable. This makes the 3 founders very accessible. Just like VanRoey.be, CTOUCH also strives for continuous innovation, where they analyse the market well and focus on new things with a future. (Integration of JBL speakers, Barco clickshare technology, integration with skype and in the future Microsoft Teams ...). Our similar DNA enables us to install state-of-the art screens for our customers at competitive prices with seamless support.
How does the device integrate with Office 365?
For the next 3 models of CTOUCH you do not need an Office 365 license: - Laser Sky - Laser Nova - Leddura 2Share Only for CTOUCH 2Measurement you need an extra Office 365 license: Skype for business plan 2
How long should I lease 2Meet as a Service at least?
The lease formula is provided for 36 months.
Do you have questions or would you like to test these devices?
Our experts are ready for you. Ask your questions or test the demo setups in our Experience Center. Do not hesitate to contact us!