Discover the strategy that suits you best
"Often something has to happen before something happens."
  -Johan Cruijff
Hackers and malware use a variety of tactics to attack your organisation. How do you protect yourself against these? Choosing the right solution is complex and waiting is not an option.
We like to present our solutions as team players that we can use tactically: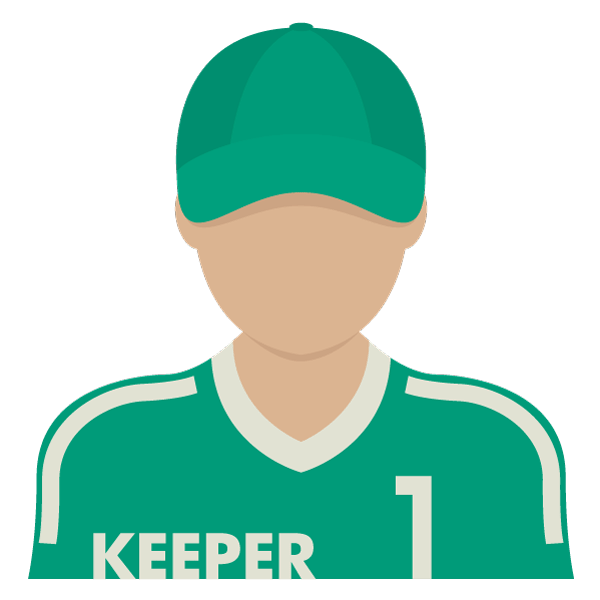 Goalkeeper
More info Essential basics: Antivirus + Antispam + Firewall + Backup & Patch Management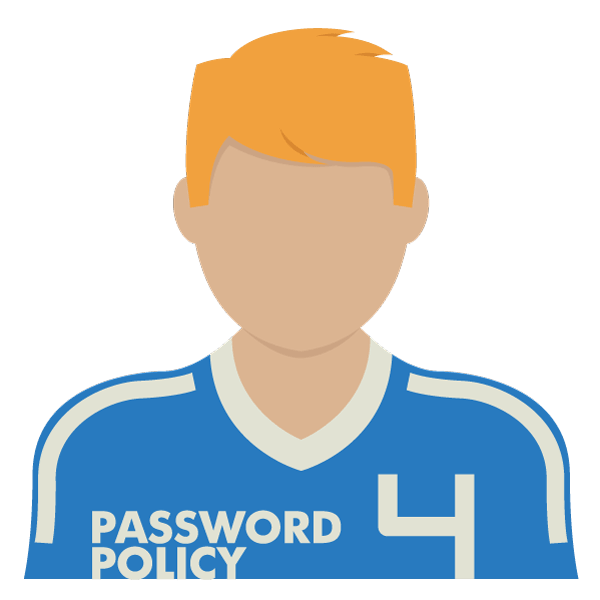 Password Policy
What's this?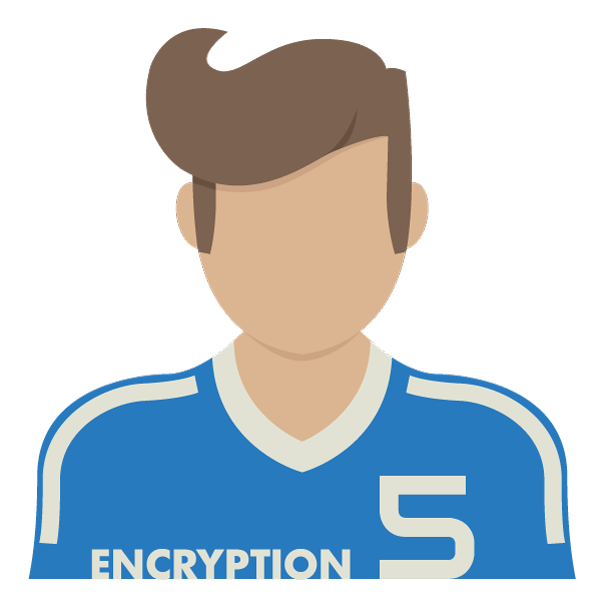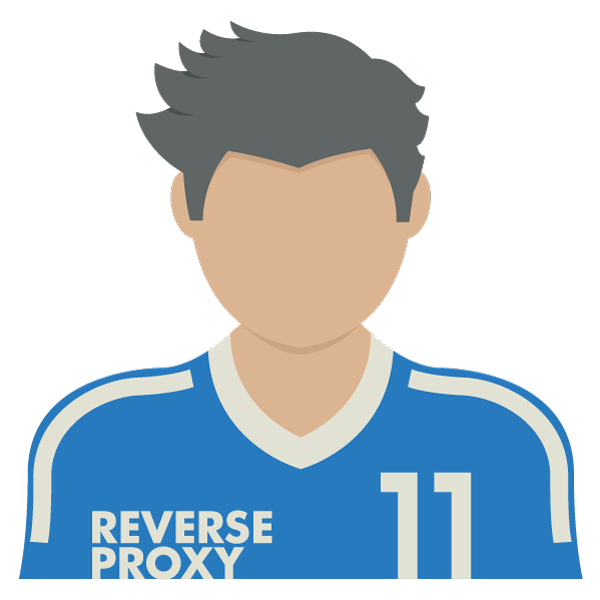 Reverse Proxy
What's this?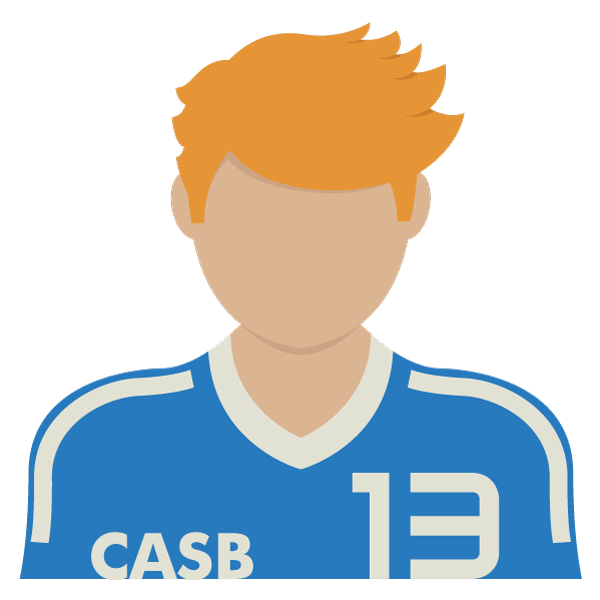 Cloud Access Security Broker
What's this?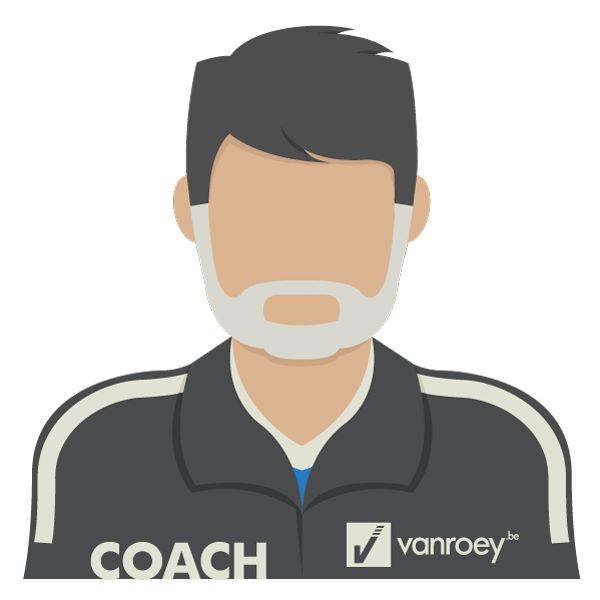 VanRoey.be has over 25 years of experience in thousands of different environments and numerous certificates. This knowledge is very useful to put together the perfect security set-up. 
#1 KEEPER
A collection of essential interventions: antivirus, antispam, sandboxing, patch management, backup and firewall. If anything should come through,
the good antivirus and antispam will stop most of the attacks;
a firewall will keep out malicious links, sites and hidden connections;
sandboxing will extensively test unknown downloads or attachments for misconduct;
Patch management will keep firmware and software up to date as much as possible in order to close known leaks;
a good backup - in case of an emergency - will save your organization.
#2 MANAGED SECURITY AWARENESS
A managed Security Awareness Training determines which employees are susceptible to false emails or websites that try to steal data. We regularly test them with traps and alert them to their mistakes and the possible risks.
#3 MULTI FACTOR AUTHENTICATION
Getting a strong password from a user is easier than expected. Therefore, in addition to the password, we ask you to enter a unique time-based code that will be texted to the user.
#4 PASSWORD POLICY
Do your employees use powerful, unique passwords or do they always use the same, weak password? A good policy can require, generate, securely pass on and manage complex passwords using tools.
#5 ENCRYPTION
A stolen laptop or smartphone contains a wealth of information. To prevent thieves from accessing this information, the encryption of this data is of the utmost importance.
#6 PRINTING SECURITY
Just like PCs, printers have network access, memory, a hard drive and a processor, so why put them in your network in an unsecured way? Protect the BIOS to ensure integrity so that no one can read the prints. Even unguarded documents that are left unattended pose a major security risk.
#7 CLIENT SECURITY
Enhance security on devices with fingerprint readers, smartcard readers or a privacy guard. But it goes beyond this... Advanced malware nestles outside the OS or storage and infects the BIOS or RAM memory. HP Sure Start and Sure Run guarantee the integrity of BIOS and software and the systems are self-healing, so there is no question of failure.
#8 MOBILE DEVICE MANAGEMENT
With Mobile Device Management, you enforce (security) policies on employees' mobile devices (iOS, Windows and Android). It requires them to configure a lockscreen, set some applications as default, lock or delete devices, data or apps remotely, etc...
#9 NETWORK ACCESS CONTROL
Make sure that an unknown device does not gain access to your network. Loose network cables or leaked WiFi passwords pose a very high risk of physical hacking. With Network Access Control, only employees' verified devices connect to the company network.
#10 WIFI SECURITY
An encrypted connection with strict WPA-2 or 3 security and always up to date accesspoints is obvious. But how do you deal with guests? With customers in your shop? Hundreds of students in your school who have to stay separated from the network teachers and management... use?
#11 REVERSE PROXY
A reverse proxy has many functions. As far as security is concerned, it can do following things:
Protects your domain/website by analyzing external access requests first and before they can (partially) reach your environment.
Prevents DDoS attacks in which millions of access requests simultaneously attack your servers in the hope of penetrating or crippling them.
Prevents external parties from gaining insight into your internal network.
Add an extra layer of security to sites that don't provide security by default
...
#12 USER ENTITY BEHAVIOR ANALYTICS
Prevents risks by identifying deviant behaviour through artificial intelligence, such as employees who download the customer database and then put it on a USB stick or upload it to their private dropbox. Colleagues who were still working from Antwerp a quarter of an hour ago and are now 'suddenly' logging into the document libraries from Ukraine... With UEBA, you can detect seemingly innocent behaviour that, in combination with a number of factors, is less innocent than it might seem at first sight.
#13 CLOUD ACCESS SECURITY BROKER
A CASB provides a layer of security between your company network, your users and the various cloud applications (such as Sharepoint Online, Salesforce, ...) that you use in your company, giving you the same layer of security inside and outside your company network. Within the company network, you will be able to log in quickly and easily, and in an internet cafe in Shanghai, you will have to endure additional layers of security to prove that it is you. Next to this it can detect sensitive content -such as Visa card numbers- are being shared.
#14 MANAGED SERVICES
By leaving the management of your park in the hands of a small army of certified experts with a clear plan, you will avoid many risks such as shadow-IT and security leaks. Extensive documentation, intelligent monitoring, automated patching... We can guarantee uptime and safe operation, but above all fast action thanks to response times 24/7 within 4h or even 1h. This ensures that your park immediately gets the necessary protection in its most vulnerable moments.
COACH VANROEY.BE
More than 25 years of experience
Certified 'Level 3' security experts
The highest partnerships (Fortinet Platinum + Partner of Excellence, Microsoft Gold Partner, HP Platinum Partner, HPE Gold Partner...)
Excellent track record
Numerous satisfied clients such as Torfs, Soudal, Government agencies, Groep Van Roey, Flanders Make, Suez, hospitals, schools...
Zero Trust is a security model based on the principle 'never trust, always verify'. Learn in 35 min how the model can help you work securely in an increasingly digital world!
Marketing agency
Construction company
Retailer
Multinational Production Company
Knowledge company
Your organization
Marketing agency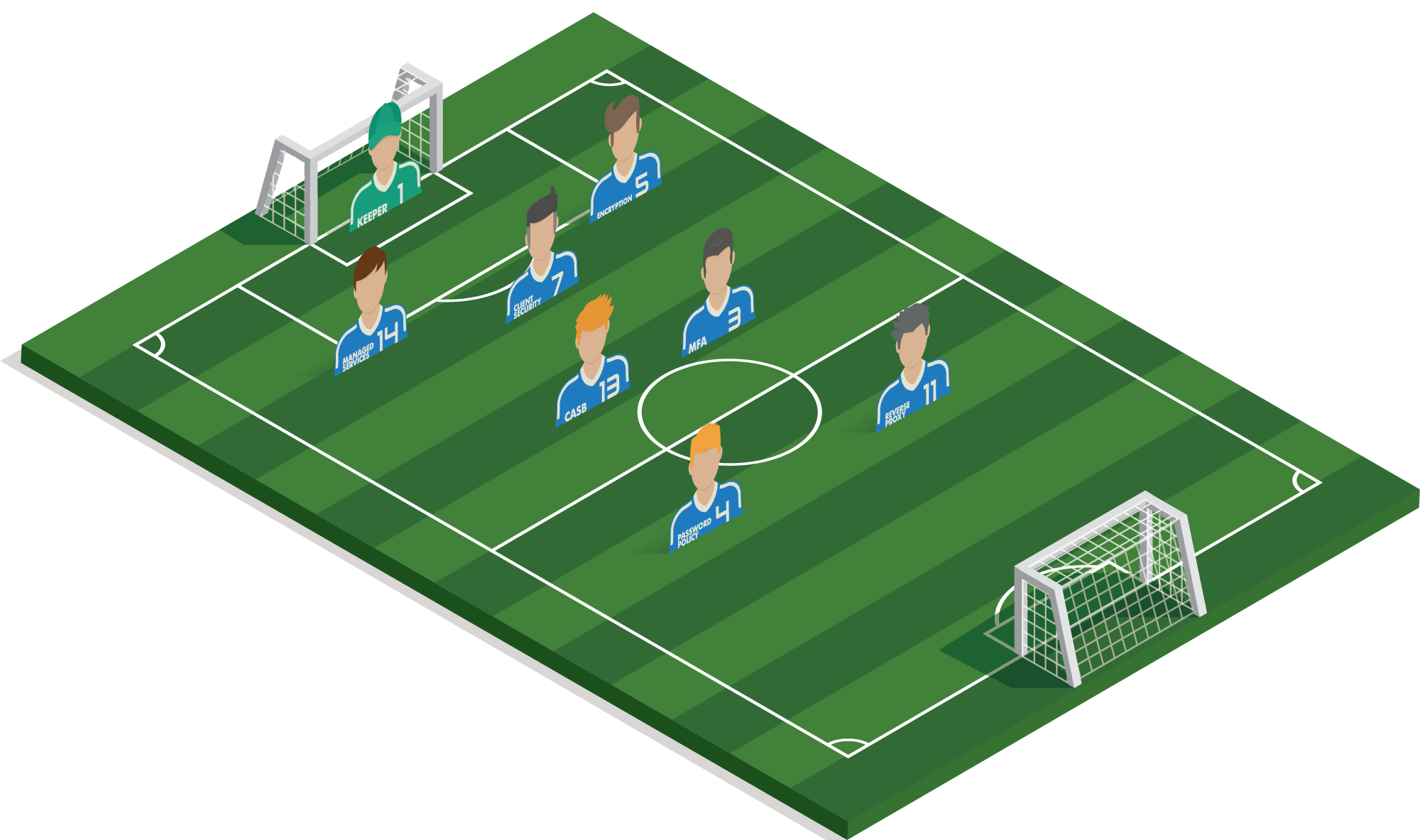 #1 Goalkeeper
A collection of essential interventions: antivirus, antispam, sandboxing, patch management, backup and firewall.
1 of 8
#13 CASB
Follows data traffic between the different cloud solutions, detects when, for example, visa card information is shared in an unsecured manner, ...
2 of 8
#4 PASSWORD POLICY
Employees who leave service can be quickly 'excluded' from applications. One breach will also not ensure that all systems can be hacked at the same time.
3 of 8
#3 MFA
As an extra layer of security for the various cloud applications, an extra code must be entered in order to log in. For example, if a password is lost, there is no immediate risk of an infringement.
4 of 8
#5 ENCRYPTION
Disks are encrypted so that no sensitive information falls into the wrong hands in case of loss of devices (e.g. GDPR).
5 of 8
#6 REVERSE PROXY
Digital marketing agencies also often offer web hosting and online portals where customers get insights. These need to be well protected.
6 of 8
#7 CLIENT SECURITY
The confidential information of customers does not fall into the wrong hands, even in the event of theft or loss.
7 of 8
#14 MANAGED SERVICES
Guaranteeing uptimes of customer websites and portals is vital. Small/medium sized agencies need to focus on creativity and services instead of ICT.
8 of 8
A marketing agency has access to confidential information about the business strategy of their customers: they expect that there is a high level of security on the different mobile devices of the users. 
Cloud access is vital since it is mainly mobile and cloud applications such as Adobe Creative Cloud, Office 365, Google Analytics, Active Campaign and many other SaaS tools which are being used. No access to the Internet means no access to the work environment: vital components to the Internet are best duplicated.
Construction company
Retailer
Multinational Production Company
Knowledge company
Your organization
Put together the perfect strategy with our experts!
On the one hand we have a 24/4 (4h or 1h) SLA in our Managed Services but with the 'daily health-check'-service, our certified experts will log on to your portals of the security solutions we support on a daily basis. They will check whether everything still works without problems and/or whether certain things need to be adjusted. You will receive a daily report and enjoy an extra safe environment!
What cybersecurity measures is your organization taking? This checklist of no less than 154 CIS Controls is an ideal guide for any CIO.