Hybrid approach of Prince2 & Agile guarantees success
Based on years of experience in various projects, a hybrid project approach has been established that follows the PRINCE2 principles as standard.
Depending on the assignment, the project may be supplemented with iterative work packages, which in turn are developed via AGILE principles.
PRINCE2 + Agile: Project Phases
OVERVIEW
This animated visual summarises the project phases in which the most extensive projects are developed.
Project STARTUP
Project INITIATION
Managing Product Delivery
Project Closure
Directing the project: How do we (not) proceed?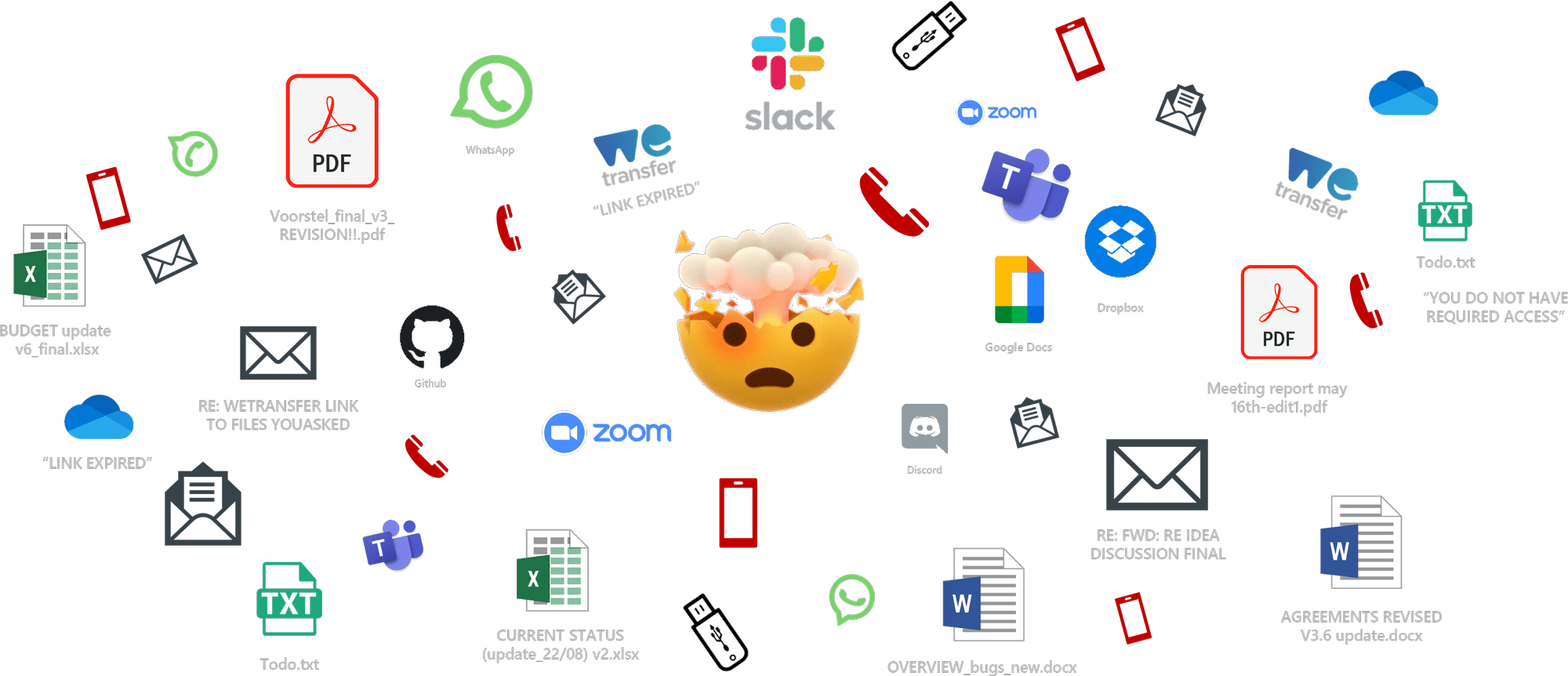 Classically, there is many separate tools worked. In itself, these do what they are supposed to do, but the result is that there are Unstructured, decentralised and version-controlled is being worked on. Employees cannot find their way to the right (up-to-date) information, rights management is challenging and there is a proliferation of documents.
Effortless collaboration with boundless involvement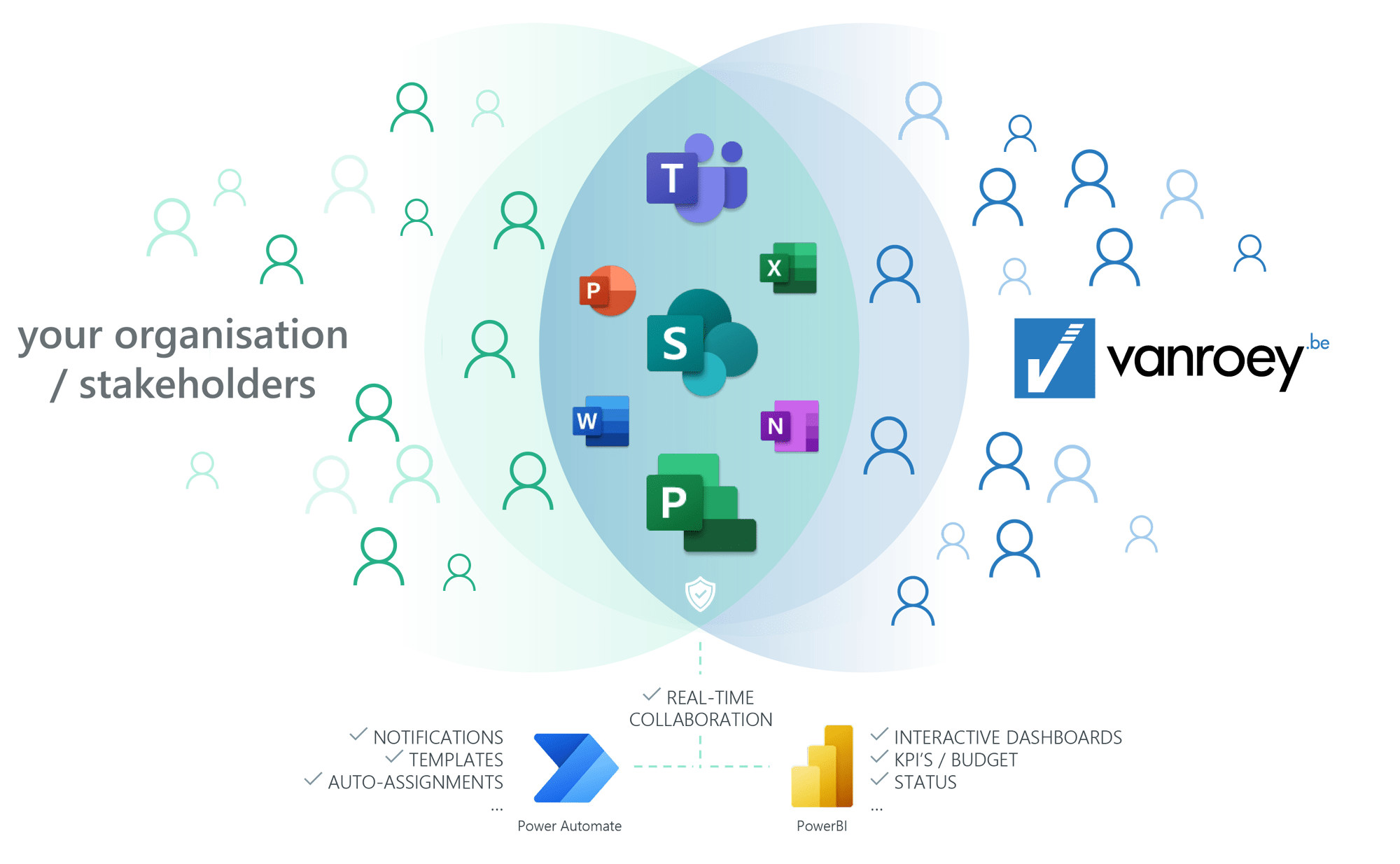 The project team works in one "unified modern workplace"using the same tools, securely & in real time, together on the same documents. Communication and documentation is structured thanks to templates, and with the help of dashboards, clear project planning, SharePoint lists and underlying automation, everyone stays well informed.
PROFESSIONAL SKILLS & COMPETENCES
Our project team works in a very process-oriented way, taking into account the user interests and a strong involvement with the key users (ownership) through a pragmatic approach and always with a focus on the result.
In order to monitor the progress and quality of a project, the following areas are essential:
COOPERATION + COMMUNICATION = KEY TO SUCCESS
We have the necessary skills, experience and training to give professional advice from an active listening position. Decisive as a team and result-oriented, we strive for a quality delivery.
Through clear communication and sufficient structural coordination moments and status meetings, we ensure that all parties involved are always on the same page and keep the same goal in mind.
Don't hesitate to contact us for an informal talk. We will gladly help you bring success to your project, regardless of its size or complexity.
The Ghent real estate investment company struggled with complex processes and a proliferation of Excel documents. Alides called in 'Dynamics 365 Real Estate' from VanRoey.be for a streamlined communication and better availability of data.
A reliable, secure and stable company network is an absolute necessity for VAB. VAB found an ideal partner for this at VanRoey.be.
To be able to meet the strongly increased demand, Belgian Cycling Factory was obliged to optimize numerous processes and systems. The classic telephone exchange was replaced by Microsoft Teams.
Fortino Capital steps into VanRoey.be to realise the further growth of the Kempen ICT company and to strengthen its market position.