Trust Digital, create wonderful things
"We are the Trusted Guide to your digital journey, so you can create wonderful things" – that is our mission. The growth strategy of every organisation today must have a digital component. Business, strategy and ICT cannot exist without each other.
Imagine the crucial processes in your organization without ICT, without digital and online components... How do you find new employees today? How do the communication and collaboration within your company work? How will customers find you? How can you offer them a better service? How do you protect the most important (digital) assets of your organization? ... ICT is crucial and that's what it needs to be on point.
The IT paradox

ICT feels easier than ever and employees can work with versatile tools that increase their efficiency even without any specific training. But behind the scenes the environment and its management is becoming increasingly complex.
How do you keep your systems up and running continuously, without downtime? A failure today guarantees technical unemployment and a loss that quickly rises in the tens of thousands of euros. How do you allow your employees to work together efficiently, wherever they are? How do you optimise your online presence? Hacking is Big Business: how do you protect your data and privacy?
Over 25 years the preferred ICT partner of companies, care institutions, schools and governments.
From our offices in Turnhout, Geel, Mechelen and Antwerp, we offer considered solutions in hybrid/cloud infrastructure, security, storage, networking & internet, clients & printing, mobile… and applications to work more efficiently, such as Dynamics, Office365, Sharepoint and IoT development. In addition, you can count on a comprehensive package of Managed Services so that ICT supports you better than ever without worries.
Have you taken the right steps towards digital?
Do you want to set up and monitor your complex environment yourself?
Can (and do) you have the required amount of expertise on your payroll?
Do you think it's OK for your own IT department to waste time putting out small fires and carrying out emergency procedures, or do you dare give them a strategic role? Together with an external partner?
Our solutions and services allow you to focus on your core tasks to make your company and customers shine. You can entrust VanRoey.be with the setting up and management of your ICT environment: with rock-solid quality guarantees and response times. We ensure that you remain a reliable and successful business partner: agile, fast, secure and mobile.
2020
2019
2018
Veeam
(6 March) Partner Awards: Customer Choice Award, (third year in a row!)
2017
The Kempenaar 2017
(18 October) Top 3 finalist/nominees
Deltalink
(29 September) Top Performing Reseller 2017 Deltalink
Microsoft
(13 July) 'SMB Partner of The Year Award' Microsoft Belux
Ruckus
(30 May) 'Most popular Reseller' & 'Best Breakthrough project'.
Veeam
(March 7) Partner Awards: Customer Choice Award
CTOUCH
(2 March) Excellent CTOUCH Reseller for Marketing Initiatives
2016
Hewlett Packard Enterprise
Loyalty Award 2015
VEEAM Awards 2016
SMB Partner of the Year & Customer Choice Award
Datanews
Nomination 'Belgian Company Award for Excellence'
Channel awards 2016

Gold/Winner Best Integrator B2B
Silver Webstore.be as Best B2C Reseller
Top 4 Best B2B Reseller
Bronze Best SMB Reseller
2015
Microsoft
SMB Partner of the Year Award at the Mobile World Partner Congress in Orlando
Microsoft
Gold Competency for Small and Midmarket Cloud
Partner of the Month (June 2015)
Veeam
Best Partner of the Year 2014
Channel awards 2015
Silver Best SMB Reseller
Silver Best Webshop/B2C Reseller
Silver Channel Personality of the Year
2014
Fortinet: The only Belgian company elected to be "Partner of Excellence"
Winner International Hackaton Droidcon 2014 Amsterdam
Channel Awards: Best SMB Award 2014
Veeam: Fastest growth Award
Older...
2012 – VOKA Nomination 'Excellent company' Arrondissement Kempen + Finalist "The Energy Champion"
2010 - Interact/Ingram Micro Reseller Awards: Best Market Development
2008 - Nominee UNIZO SME Laureate
2008 - Interact/Ingram Micro Reseller Awards: Best Marketing
2008 - QCom HP preferred partner of the year: SMB & Small office customers
2007 – VOKA - Entrepreneurship price
2007 - QCom HP preferred partner of the year: SMB & Small office channel
2006 - Interact/Ingram Micro Reseller Awards: Best new partner
2002 - Finalist VOKA Independent of the year
2002 – Independent Entrepreneur of the year LVZ Region of Turnhout
Van Roey Automation becomes Van Roey ICT Group
'Van Roey Automation' was founded 25 years ago by Pat Van Roey and a lot has changed in the meantime.
Today, Pat still owns and manages the Van Roey ICT Group. Pat quit his job as an engineer at Philips in Turnhout to sell computers from his garage. First part-time, but then quickly full-time, with a team around him.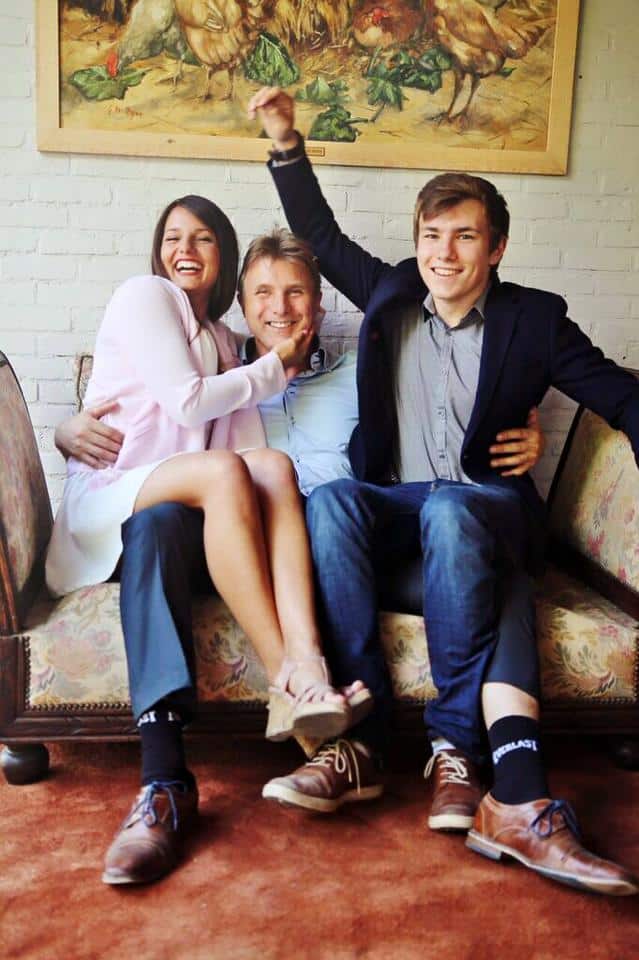 Growth company
Van Roey Automation started from 'De Wieltjeshoeve'. Enormous growth justified a move to the current head office in Kempenlaan 2 in Turnhout, followed by branches in Geel, Mechelen and Antwerp, under the name VanRoey.be.
Continuously in motion
What started out as a service company for both private and professional users, evolved into a focus on business customers. First mainly clients (such as PCs, laptops, tablets and printers ...), but soon also infrastructure, security, cloud, mobile, applications and services.
Strategic shifting
The company grew year after year, and Pat and his team succeeded in recognising trends on time and in adapting services accordingly. The company was commemorated several times: innovation and agility are of paramount importance to us, and this is unavoidable in our sector.
Opening Experience Center
The Digital Experience Center In Geel allows visitors to immerse themselves in the latest technologies, devices, Internet Of Things… Events and training courses are also organised and organisations can use the facilities to organize events and meetings too. More info here.
Start of new construction
2020 was an eventful year, but the solid growth figures - both in terms of clients and staff - revealed the need for a new building. The works started in November 2020, the 100% energy-neutral building will be commissioned at the end of 2021.
Sustainable & committed
The Van Roey ICT Group is part of the world. We believe it is important to commit ourselves to society in which we operate and the environment.
There are two main pillars;
We minimize our footprint by reducing our CO² emissions and by making other companies aware of sustainable business practices through the use of technology;
We invest part of our profits and expertise back into society.
However difficult it may be to say no sometimes, we cannot help everybody. That is why we have made a number of clear positive choices: 
We support initiatives that stimulate entrepreneurship and working with technology and ICT; 
We support initiatives that stimulate (inclusive) sport, health and innovative care.
In doing so, we prefer long-term partnerships.
We have a big heart for charities that put health first, preferably initiatives that support sport and health for people with physical or mental disabilities. When a link is made with new technologies - our core business - then we are completely enthusiastic.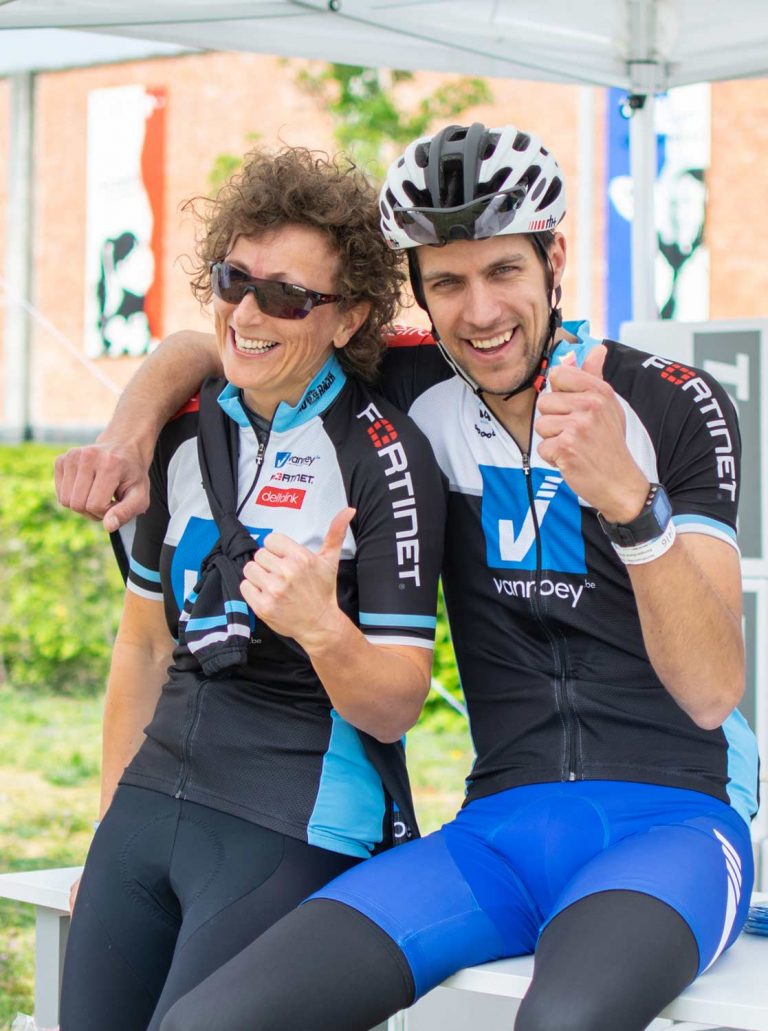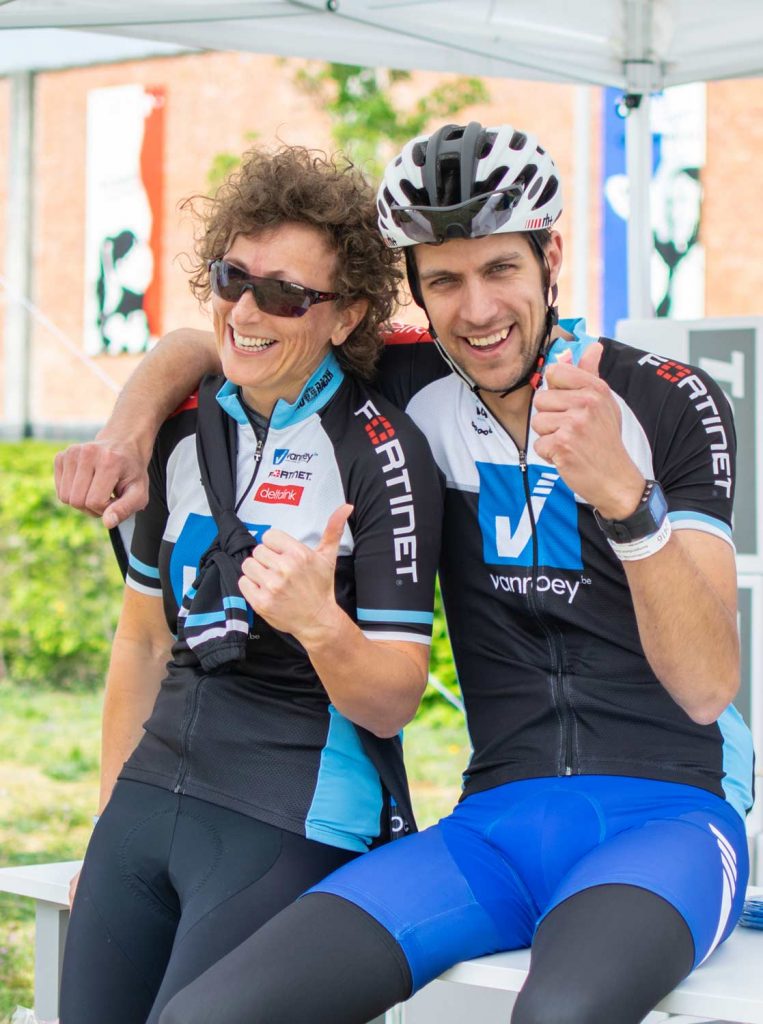 Digitalforyouth.be
Laptops for Digital For Youth
When, in March 2020, schools were forced to close due to the coronavirus COVID-19, there was a significant problem: many schools switched to a system of 'preteaching' for the application of new teaching material, but not all underprivileged families had the appropriate material at their disposal.

Vanroey.be therefore donated more than 50 laptops to High Tech Campus Turnhout (HT²O), the Sint-Pieters Institute in Turnhout, KOGEKA (Catholic Education Geel-Kasterlee), Sint-Jan Berchmanscollege Mol, VIBO De Ring in Turnhout and Stella Matutina in Wuustwezel.
Read here newsMore info on digitalforyouth.be
Special Olympics
Gold partner of Special Olympics
Special Olympics will use VanRoey.be's EventManager tool in the coming years to register and communicate with all volunteers at all its events and the annual National Games in particular.


The Van Roey ICT Group, for its part, is committed to involving G athletes in its sports initiatives (Play Unified) wherever possible and to sending volunteers to the activities of Special Olympics to improve the lives of people with intellectual disabilities through sport, which has been the mission of Special Olympics since its inception in 1968. Special Olympics Belgium has grown into an international movement. Founded in 1979, Special Olympics Belgium today has 12,000 athletes under its wing, and it is estimated that in our country there are 165,000 people with intellectual disabilities. The goal of Special Olympics is to improve the lives of people with intellectual disabilities.
KempenFietst
Structural partner and co-founder of KempenFietst
Cancer is a dominant presence in our society, with as many as one in three Belgians being confronted with this terrible disease. In the fight against cancer, there are important needs in terms of prevention, detection, treatment and palliative care.
In 2012, three committed Campine people, our General Manager Pat Van Roey, Marc Leysen and Guy Van Roey, devised the 'Kempenfietst.be with a heart for cancer research' initiative, which was later adapted to 'Kempenfietst.be with a heart for the cancer patient'. With this Kempenfietst.be initiative, the founders want to raise money in a sporty way for the fight against cancer, with the aim of organizing a cycling tour of the Campine region each year, and donating the proceeds of the trip to the benefit of the Kempen.
CO² Reduction
Reduce CO² emissions by getting more colleagues on the bike
"Cycling is not only good for the environment, it's good for the health of our team, it reduces stress and it's cheaper for cyclists. This fits in perfectly with VanRoey.be's philosophy. We want to do business, but with respect for the world we live in and the people we work with.

-Pat Van Roey
Although there were a number of avid cyclists in the company, we noticed that 87% of our people come by car every day, even though they live within cycling distance of our offices, for various reasons, such as taking away and picking up the kids, or making appointments with customers in the course of the day, but also the limited business infrastructure proved to be an important reason, for which we are convinced that we can get many more people on their bikes, provided that they are continuously aware and make the right investments, and for which the Van Roey ICT Group is now being given a push on the back of the Flemish authorities (P).
Kempen 2030
Signature Regional project 'Kempen2030'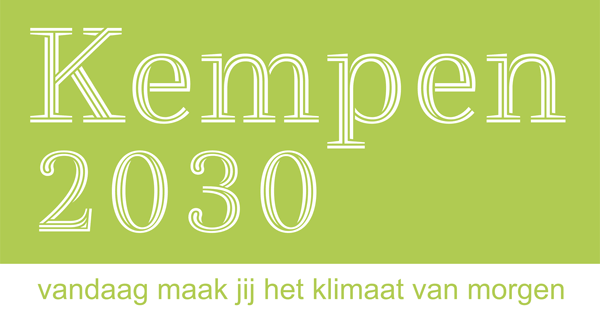 "The signing of the regional project.Kempen2030This is in line with our ambition to minimise the ecological impact on the environment in which we operate. In 2017 and subsequent years, we will focus extra attention on sustainable commuting. We want to get up to 30% of our colleagues on their bikes! The help of the Antwerp Provincial Mobility Point is worth its weight in gold. They carried out a Mobiscan and guided us in submitting a Pendulum Fund file. We are also inspired by IOK's Bicycle Promotion Campaign. We want to make cycling live with our people through fun and motivating actions".
Cycling Managers
Start-up Network Bicycle Managers
We also want to actively promote our commitment to getting more people on their bikes. We hope to convince other companies to go the same way, partly for this reason, the Van Roey ICT Group launched the Network of Cycling Managers.
Supported by Voka, Thomas More and IOK, the Bicycle Managers Network aims to bring together entrepreneurs and managers from the Antwerp Kempen region who want to take a leading role in the field of cycling policy in their company. The fact that they like to get on their bikes themselves is certainly a plus, because in addition to exchanging information about promoting the bike for commuting, there is also effective cycling and sports networking. The network meets every first Wednesday evening of the month, usually at 6 pm, although this time may vary in function.
Littering action
Annual participation in the Voka and IOK litter action
We also take part in the annual litter campaign of IOK and VOKALitter is a thorn in the side of most people. We also prefer not to see litter on and around our business park.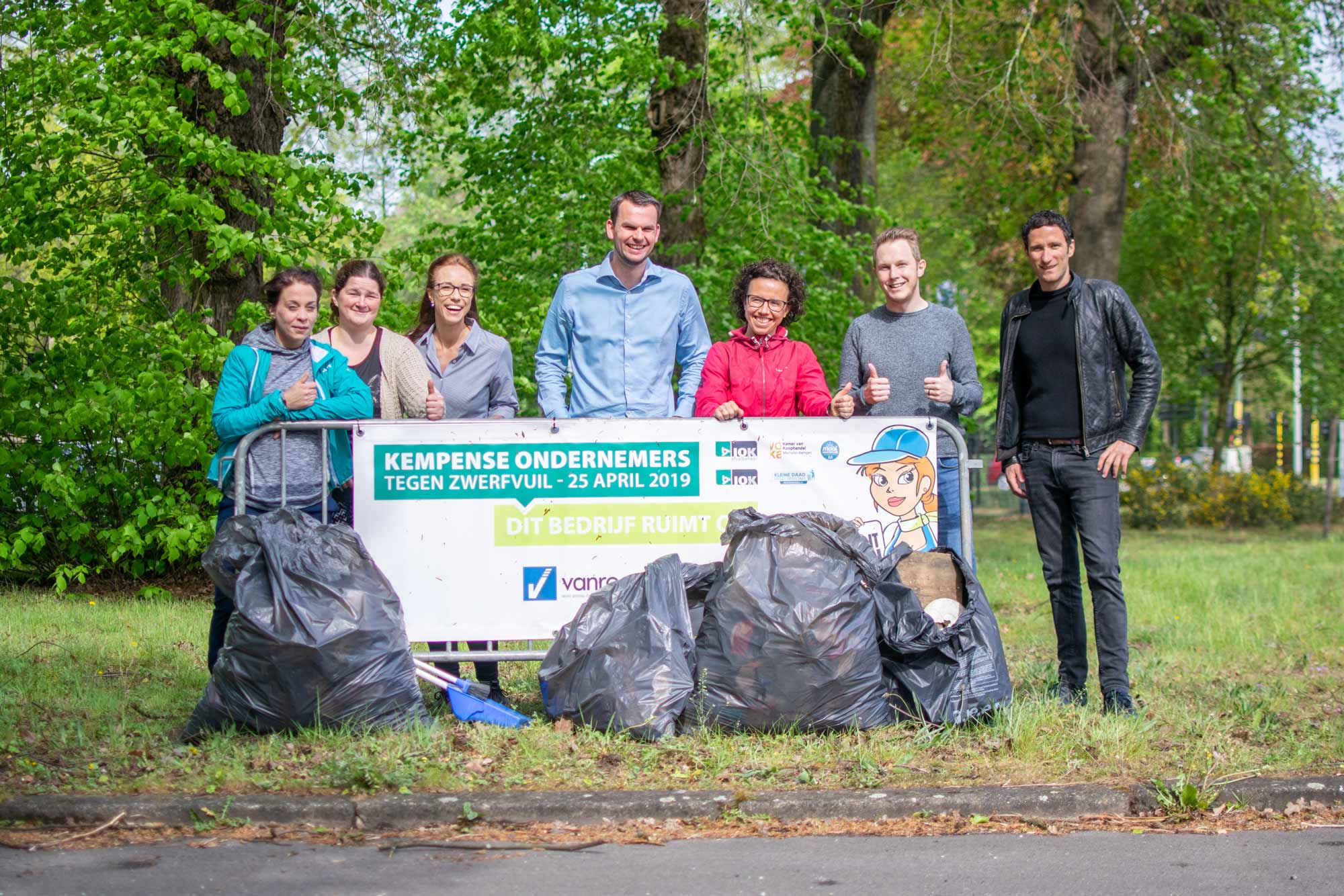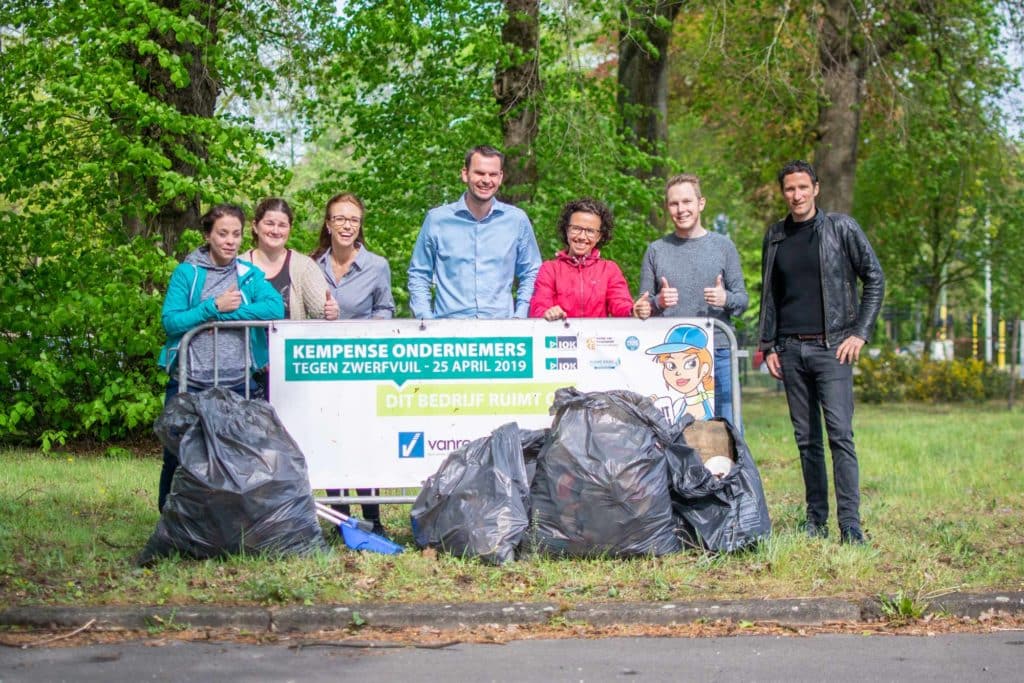 Fittest company
Work hard, play hard, with a healthy dose of sportsmanship.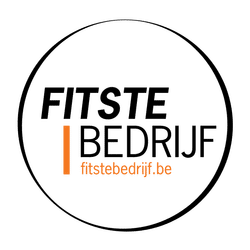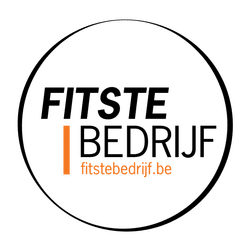 At the beginning of 2017, we decided to step up our efforts... We wanted to become healthier, fitter and more energetic. That's why we decided to take part in the Fittest company in FlandersFor 12 weeks we had to eat healthier and exercise more, all this with the help of the coaches of Ready2improve.
Cooperation with education
Cooperation with education
Every year we give dozens of schools in our company a tour and we go to schools throughout the province of Antwerp.
We often work together with organisations such as Voka, Etion, Vlajo (entrepreneurs for the classroom, dream coach...). We find it important to share our experience with teachers and students. It is important that they know how things are going in practice.
How do companies work today?
How fast can it go?
What skills, especially attitudes, determine your future career...
We're learning too.
How do young people think today?
How do they view their future workplace?
What are their expectations?
We have developed a structural partnership with Thomas More, such as giving guest lectures, participating in juries, co-designing training courses and organising an annual hackaton.
Move(d) to Help
Participation Move(d) to Help
The Van Roey ICT Group was involved in the organisation and participates in this day.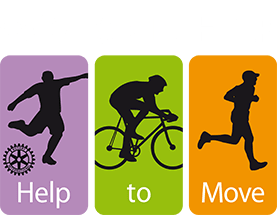 Move(d) To Help is a sporty family happening of Rotary Turnhout where money is collected for a number of charities that work for people in (chance) poverty in the province of Antwerp. Besides walking, walking and cycling, you can also participate in a "Move(d) to Help Team Challenge". Inclusive sport is high on the agenda, there are tournaments and activities for G-sporters.