The beautiful new building in Turnhout means for the Van Roey ICT Group much more than just an expansion of office space. This physical expansion was admittedly urgently needed, as the more than 180 employees had become increasingly crowded in recent years in the current building. "This new building will, of course, give us more space, but more importantly it will a central knowledge centre in the Kempen where IT knowledge is developed and shared and where customers and employees feel at home. A meeting place where new collaborations can be established and our offer as a service provider can grow even further.", says manager Pat Van Roey.
A smart building that reflects the identity of the company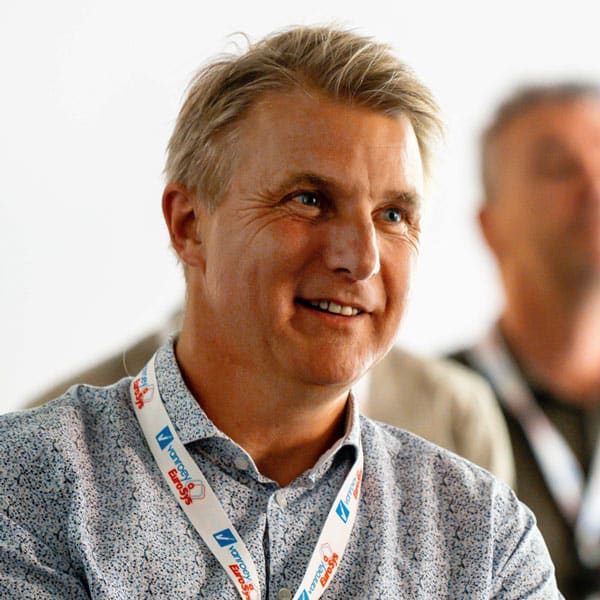 Pat Van Roey laid the foundation of the company in 1993 - as befits an IT pioneer - in his garage. Rapid growth justified a move to the current location, where VanRoey.be became a permanent fixture in the IT landscape. Both the staff and the customer base grew steadily and today more than 160 employees serve thousands of professional customers.
Pat Van Roey: "The general public still knows VanRoey.be as a shop where you can buy computers. The sale of devices, however, has evolved to the delivery of all-inclusive solutions. The focus of VanRoey.be has been on developing an integrated service to professional customers for many years. Relations between employees and customers are much more important than the products themselves. In that sense, there was a need for a new building that would better fit in with our identity as a service provider, i.e. less shop and more service centre."
Contemporary architecture in which employees feel at home
Schellen Architects took on the design. Their pursuit of contemporary, valuable, functional and sustainable architecture that fits in with the environment was a good match with the values of VanRoey.be. Much attention was paid to the atmosphere that the building exudes. People should feel at home there, without experiencing any stress from the workplace itself. Who wants to feel isolate to work in a concentrated way is possible, but the architecture also allows for easy to collaborate. The open landscape office doesn't always work well for some, that's why numerous architectural innovations are used to find the right balance between privacy and teamwork for everyone.
VanRoey.be and Schellen paid a lot of attention to a transparent architecture and a homely atmosphere. As a result, this project is not just any office building. Six of the eight levels will be arranged in a creative way, with multifunctional spaces. You won't encounter any columns in the office spaces, which enhances the spatial feeling. The utilities are cleverly housed in a central column and gigantic, open balconies are provided around the entire building.
We're looking. Are you looking?
Together with hundreds of colleagues at thousands of customers for millions of people. Feel like writing this story? Then apply for a vacancy!
An open, 100% energy-neutral building
Among other things, photovoltaic blinds that capture solar energy and the use of geothermal energy - for both heating and cooling - make the tower an aesthetic and technological masterpiece with respect for nature. Moreover, it will not only accommodate its own employees, but also customers, partners and other companies looking for infrastructure.
The top floor will be a multifunctional room including a kitchen with cafeteria, a conference room and a large outdoor terrace. An extra basement will be used as underground parking. As bicycle-friendly company Of course, VanRoey.be also provides spacious bicycle sheds, changing rooms and shower facilities.
PANDEMIC PREPARED SMART BUILDING
Due to the extensive tour outside , the maximum social distance ( 8m² surface area per employee at full occupancy), the state-of-the-art ventilation system that continuously replaces all the air in the building and the "Securegate access control" takes care in this smart building for the employees to continue to work together safely, even at the time of Corona.
OPEN CAMPUS FOR MODERN COMPANIES
The building was dimensioned for growth. As a result, there is also space for other companies to come and live here. What we want is a open campus atmosphere where creative employees work together and inspire each other. Additional services such as sports facilities and childcare are part of the services to relieve employees.
Support local entrepreneurs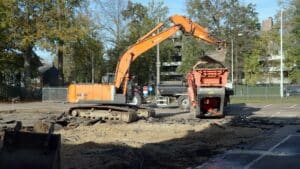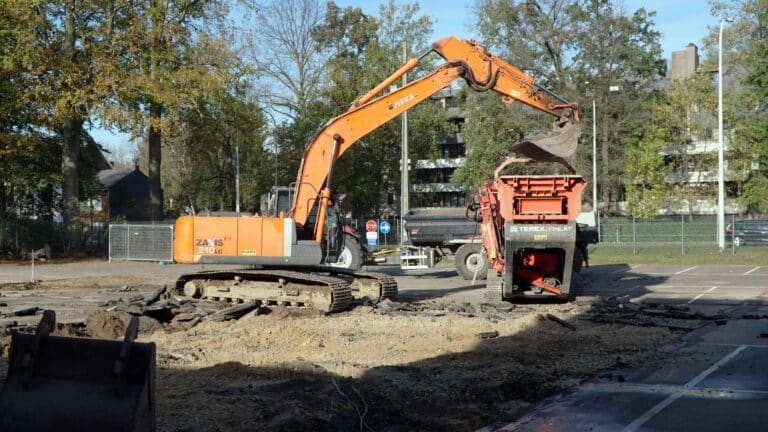 The construction works will be carried out in a construction team working with local builders. The main contractor is hereby Vanhout.pro, part of the Van Roey's group.
The works have started recently. VanRoey.be expects the first rooms to come into use at the end of 2021.