EDR: Endpoint Detection and Response
Highly efficient detection, isolation, investigation & recovery from unprecedented attacks
Traditional antivirus solutions will not protect you from unprecedented malware. If you get hit, it is important to act immediately.
EDR can detect suspicious movements at lightning speed. Potentially infected devices are immediately isolated. This stops the spread of unprecedented malware.
Antivirus solutions & firewalls work on the basis of 'definitions'. Known malware patterns are thus banned. But new exploits or hacking techniques are found every day. You are not protected against them until a patch rolls out or until new definitions are known and reach your antivirus. EDR analyses the behaviour of EndPoints and repels it in this way:
Detection, prevention, analysis, reporting
EDR identifies both the threat and the weaknesses in the security of your network. Intrusion attempts are reported, and successful hacks or malware will keep the system off the network as quickly as possible.
There is a real chance that one of the hundreds or even thousands of devices inside and outside your organization will be affected sooner or later.
As with an automatic extinguishing system, the core of the problem is immediately detected, extinguished and the source of the fire is separated from the building.
Comparison Fortinet FortiEDR vs Trend Micro EDR
Depending on the size of your organisation and the working methods used, we can choose the ideal EDR version together. We offer the following EDR solutions:
Trend Micro XDR For Users
Recommended up to +/- 200 users
This EDR solution focuses on e-mail and endpoints, as 90% of the malware comes in via e-mail, that's not a bad move. A complete Software as a Service solution that offers you solid extra protection against unprecedented threats.
Combines detection, research and intervention

Advanced Threat Protection

Built-in Security Analytics
Endpoint Security for Windows PCs, servers, Mac, Android & iOS. Protection against viruses, malware, spyware, ransomware... USB device control and basic firewall functionality.
Highly accurate detection of unknown malware

Detection at Kernel level with machine learning

Set up "incident response playbooks" to automate and customize the intervention.

Very clear console to monitor threats

Supports Virtual Environments Citrix, VDI, vmware...

................................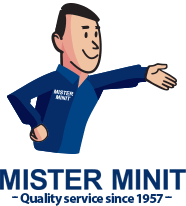 Thanks to the Fortinet Security Fabric, we can manage all our devices centrally and conveniently via one security platform, without sacrificing access to data or the Internet!
Read more in the case study...
Thanks to clear documentation and thorough training, my people can continue to do the further management and first line support themselves, but with the peace of mind that if we don't know something ourselves, we can always rely on the specialists of VanRoey.be.
Read more in the case study...
DEMO from Endpoint Detection and Response?
Our experts will be happy to show you how it works in an extensive demo.
VIDEOCASE: FORTINET SECURITY FABRIC AT MISTER MINIT
What cybersecurity measures is your organization taking? This checklist of no less than 154 CIS Controls is an ideal guide for any CIO.