Everyone in a modern workplace within Microsoft Office 365, SharePoint 2019 and Teams
Investing in Office 365, SharePoint or Teams pays off best when it is used optimally, which is why VanRoey.be focuses on the involvement and training of end users during the implementation of 100%.
Are you responding to these 3 social trends?
"Companies make a difference through creative ideas"
Start-ups can suddenly threaten established values in an industry, so it's best to stimulate creativity among your staff as much as possible.
"We work where and when we want"
The line between work and private life is becoming increasingly blurred and 9 to 5 is a thing of the past. We want to have access to the work platform on any device, anytime, anywhere.
"Millennials conquer the shop floor"
They offer valuable and innovative ideas, but you need tools to meet their way of working.
Evolve to the Digital Workplace
Stay ahead of the competition: with Office 365, you evolve towards a modern environment that supports rather than hinders your people, one that offers freedom. From now on, work whenever and wherever you want in the most efficient way.
The User Adoption Trajectory
Change is often negatively received. Complexity, resistance or pace of change can cause a gap between technology and users… Avoid the 'Digital User Gap' with Change Management as the key to successful implementation. 
Involve your employees from the start of the project. We stay in touch with management, key users and end users. This unique and structured approach reduces resistance and increases the chance of success.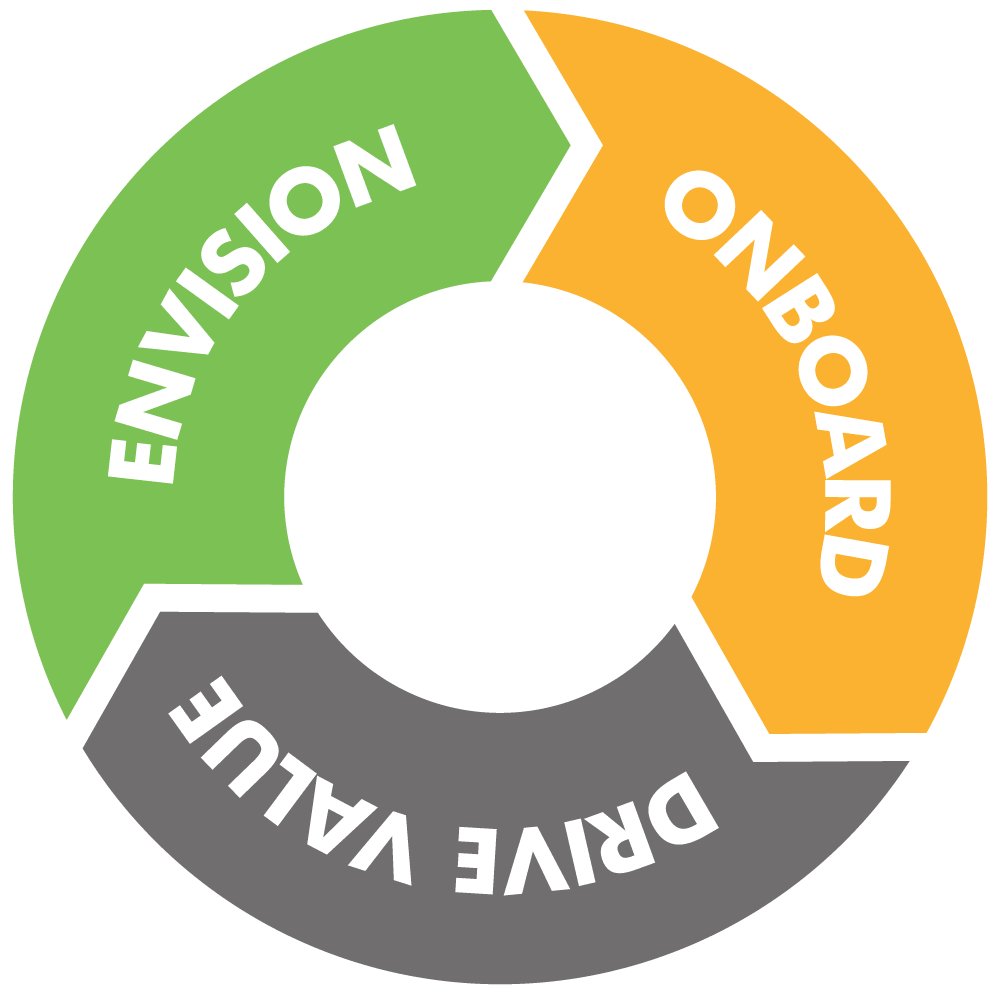 Define change scope and objectives
Identify and prioritize scenarios and personas
Stakeholder engagement plan
Communications plan
Training plan
Measurement plan
Reinforcement plan
1 of 3
Implementation guidance and schedule Stakeholder engagement delivery
Communications delivery
Training Delivery
2 of 3
Measurement delivery
Reinforcement delivery
3 of 3
All video tutorials, webinars, documentation and demos are bundled in one clear portal.
With Office 365
Adoption Preview
we monitor the implementation process. This
Power BI.
dashboard maps out the use of the tools and provides extra training for colleagues who leave certain solutions unused.
FAQ / Frequently asked questions
Getting started with Office 365
Schedule a meeting with our certified Microsoft Experts and you'll soon realize how much you can save in your environment!
An Office 365 Quick Course
Time saving tips for your growing business
In this 47-page e-book, you'll find out how to select the Office 365-apps in six critical areas of your business: mobility, teamwork, communication, security, productivity and insights!
What do our customers say?
We can look back on a successful migration of 14 Terabytes of business-critical data and 7,000 employees to SharePoint.
When Molenbergnatie came into contact with VanRoey.be, Office 365 was already being used. The enormous potential, however, was...
The data fusion of 2 VOKA departments was not easy. One unified SharePoint environment makes the employees more efficient than ever...
Migrating your company to (a new version of) Dynamics 365, SharePoint or Office 365 is a big challenge. We take care of...
The possibilities within Office 365 are enormous. During a breakfast session we zoom in on often still unknown tools such as Teams,...
Work even more efficiently with colleagues? Let your users become acquainted with the smart tools of Office 365. And get the most out of...
In Office 365, files are definitively gone when you empty the trash, otherwise after only 30 days! Someone with bad...