Take your presentations to the next level by working together interactively
We use touch everywhere, so why not consider it for meetings and presentations?
Zoom in on Excel documents & charts and go online
Instantly book rooms and view agendas
Use the screen as a whiteboard and send in results
Project multiple devices (wirelessly) to the screen
Transport company BE-TRANS CTOUCH!
For the decoration of the ultramodern office building along the E313 in Geel, BE-Trans was looking for state of the art screens in its meeting rooms. Take a look at the photos below and discover how CTOUCH and VanRoey.be transformed the rooms into modern meeting rooms.
Read more about Be-Trans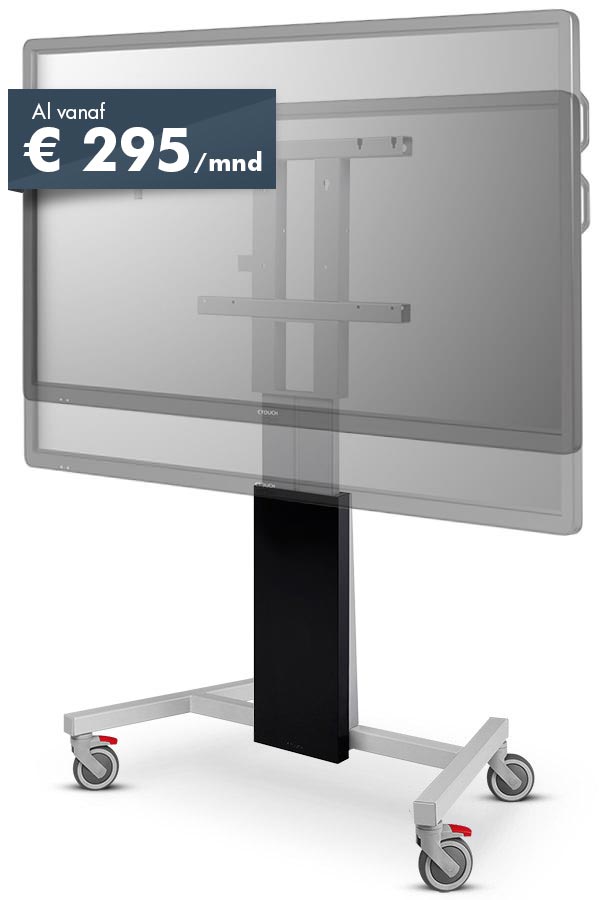 2MEETS AS A SERVICE
Affordable total solution for a modern meeting room
FAQ / Frequently asked questions
Would you like to experience the CTOUCH screens in person?
We have a number of demo setups ready in which we can go through the functionality together. Don't hesitate to contact us because the screens are really amazing!
5 Practical tips for creating top teams
Collaboration has become an essential part of our current way of working. However, this remains a challenge for many managers.
With this Free E-book CTOUCH gives you 5 practical tips to improve the cooperation within your company. You will get an answer to the following challenges:
How do you build your team into a top team?
What are the success factors of a well-oiled team?
How can technology help me?
What do our customers say?
In December 2015, we presented our Managed Services to Be-Trans, a collection of services that should remove all ICT worries....
A modern school can no longer do without a stable and secure IT infrastructure. VanRoey.be helped Sint-Jan Berchmanscollege in Mol to achieve this...
The first school without a chalkboard, with only interactive touchscreens, wireless internet everywhere and charging points for laptops and tablets....
The world's most widely used collaboration platform. Discover the numerous tools to optimize the productivity of your organization.
Simplify the management of all your multi-site AccessPoints and Switches in one cloud portal
Discover the tools within Office 365 in a playful way. Immerse yourself and boost the productivity of your company.
Find out how to make the most of certain Office 365 apps in six critical areas of your business.