Modular safety solution
for risk prevention & crowd control
Colleagues who enter the production line without protective clothing, overcrowded rooms, manual time registration ... are a thing of the past! Guarantee a safe, efficient and pleasant working environment.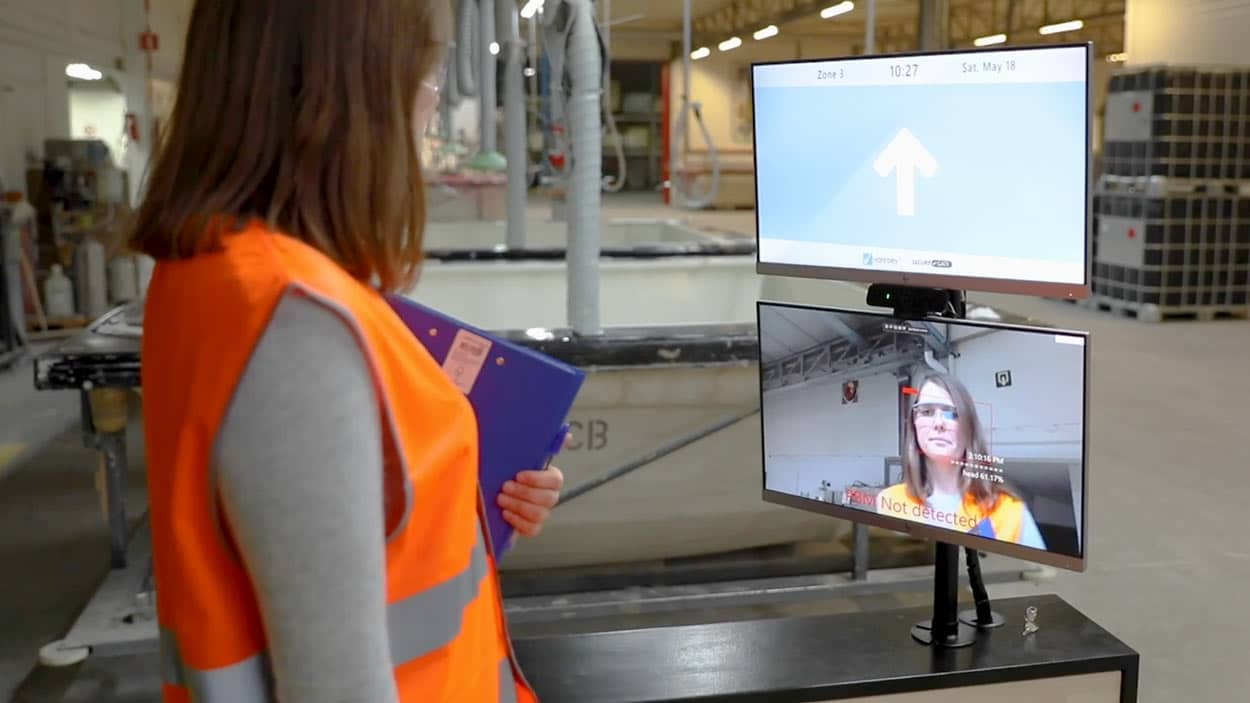 A turnkey modular kiosk in which sensors, artificial intelligence, image recognition and smart data work together to optimize access control and ensure security.
We realize automated access control by means of conditions such as:
Whether or not to wear protective equipment (PPE) or a mouth mask
Login with an app (QR Codes)
Condition number of attendees
Detection of safety equipment based on RFID
…
Numerous variables -or a combination of these- can determine whether or not one can enter the room. In this way, Securegate guarantees your access control.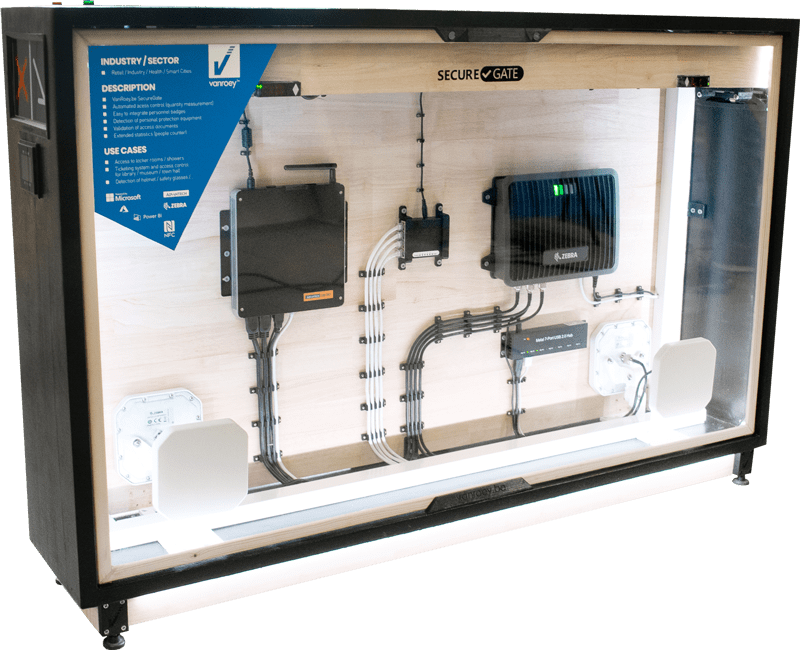 Intelligent IoT Edge Gateway
1 of 7
RFID Antennas
2 of 7
Integrated QR code reader and/or RFID scanner
3 of 7
E-Paper indicators
4 of 7
light indicators
5 of 7
Digital signage system
6 of 7
Pass-by infrared sensors
7 of 7
Optimize processes & make accurate predictions!
All data can be linked to your systems via APIs. Data flows from the cloud to e.g. your ERP or CRM system, Office 365 or specific planning or accounting software.
You can then build smart dashboards, set up integrations, complete staff sheets... based on data that SecureGate forwards.
"It now only takes one steward to supervise all the shift changes. In an hour and a half, six waves of an entire shift pass the SecureGate. The employees themselves respond satisfactorily to the system. Everything runs smoothly and the social distancing is thus assured in all comfort".
Read more in the case study...
Let us discuss SecureGate together and see where it can make a difference in your organisation.