Market leader in Unified threat management
The unique combination of effectiveness, performance & cost reduction makes Fortinet the best-selling cybersecurity brand in the Belux and market leader in Unified Threat Management:
 Gartner Magic quadrant leader
The Security Ecosystem "Fortinet Security Fabric", which communicates openly with systems of other manufacturers
You Fortigate Firewalls are the world's most powerful and safest on the market
Extensive portfolio with FortiMail, FortiAnalyzer, FortiEDR and many others...
Why VanRoey | Eurosys as a Fortinet Partner?
Fortinet's greatest asset is undoubtedly the Fortinet Security Fabric. In order to obtain a simpler implementation and better cooperation, Fortinet provides other technology partners the ability to integrate their products and solutions into this open platform.
In the meantime, almost all major hardware and software manufacturers are participating in the program, which means that any danger can be detected and prevented more quickly.
As an administrator, you have access to a single security platform where all devices are easily managed.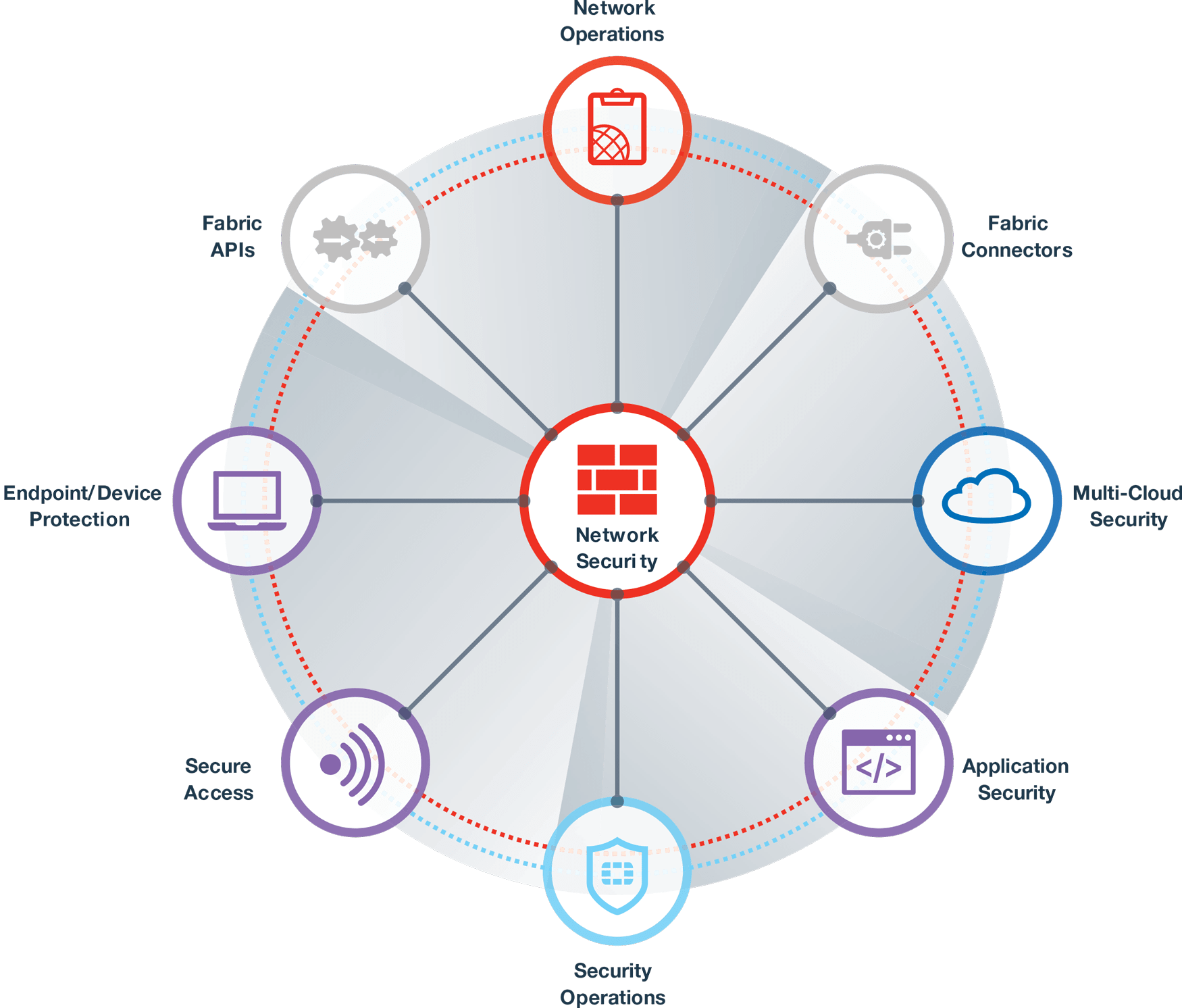 Zero Trust is a security model based on the principle 'never trust, always verify'. Learn how the model can help you work securely in an increasingly digital world!
Daily Health Check!
On the one hand we have a 24/4 (4h or 1h) SLA in our Managed Services. But with our Daily Health Check, our certified experts will log into your portals of the security solutions we support on a daily basis. They'll check if everything still works smoothly and if any changes need to be made. 
You will receive a daily report and enjoy an extra safe environment!
VIDEOCASE: Fortinet security fabric at Mister Minit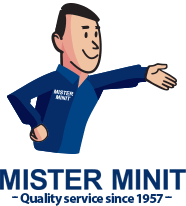 What's the Fortinet Security Fabric made of?
Wide Identification and protection of the entire digital attack surface
Integrated Detection of the most advanced threats
Automatic Response to threats and continuous confidence assessment
Fortigate
Thanks to next-generation firewalls, Fortinet has grown into the market leader in network security. A classic firewall only looks at the port level to assess whether data is allowed or not. A FortiGate works in layers, so that incoming traffic is extensively analysed before blocking or allowing it. Read all about it here
1 of 9
FortiSeam
FortiSIEM maps out your entire company network and provides you with the right tools to actively monitor it. Thanks to log files and available analyses, we prevent problems from occurring at an early stage.
2 of 9
FortiCASB
With FortiCASB (Cloud Access Security Broker), Fortinet has expanded its Security Fabric with a solution that offers optimal security and overview for complete SaaS environments. Implementation on platforms such as Office 365, Dropbox, SalesForce and Google Drive are all possible.
3 of 9
FortiAnalyzer
Centralizing FortiClient, FortiGate, and FortiMail log files in a single, easy-to-follow dashboard, FortiAnalyzer collects this data into more than 300 customizable reports to optimize the performance and security of your network.
4 of 9
FortiMail
An average of 75% of all e-mail traffic is spam. An anti-spam filter is indispensable to block harmful content and to save users an abundance of unnecessary e-mails. Because of its connection with the entire ecosystem, FortiMail is the ideal solution.
5 of 9
FortiSandbox
FortiSandbox is the heart of Fortinet's Advanced Threat Protection (ATP) solution. Suspicious documents or e-mails are intercepted and if -after analysis- the content is proven harmless, said files are released.
6 of 9
FortiTelemetry
Without Network Access Control (NAC), the administrator has no control over the wired devices. With FortiTelemetry you can, regardless of the brand of the switch, in combination with a FortiGate, roll out a company policy.
7 of 9
FortiClient EMS
FortiClient Enterprise Management Server (EMS) gives you one console to manage all your clients, regardless of the operating system or their location. Thanks to the link with your Active Directory, endpoint security is child's play.
8 of 9
FortiAuthenticator
No matter how strong your passwords are, the only way to prevent abuse of your login data is through multifactor authentication. FortiAuthenticator combined with a FortiToken ensures a very strong protection of your company data.
9 of 9
Want to know more about Fortinet Security solutions?
The security of your data and organization is too important. Make sure you talk to experts who can back up their experience with countless successful projects and certificates. Of course we are happy to assist you with any question you might have.
Fortinet Expert Partner Fortinet Provider for Govt Fortinet EMEA Growth Partner of the year
As a result of years of focus on security, the proven expertise in Fortinet and the provision of excellent service, VanRoey.be was awarded the Expert Partner label (previously Platinum + Partner of Excellence).
Also Smals has chosen us as its Fortinet partner for at least 8 years and preferred provider of security solutions for government agencies.
This makes VanRoey | EuroSys the highest certified Fortinet partner in the Belux. Through continuous education and training, we oblige our Consultants and Security Engineers to raise the bar for themselves ever higher. The result of this is a maximum Fortinet Network Security Expert 8 (NSE8) certification.
This is complemented by more than 1,000 installations carried out which makes VanRoey.be the best partner for the security of your ICT infrastructure. As a result, we were awarded the Fortinet Prize in 2019: EMEA Growth Partner Of the Year
Thanks to clear documentation and thorough training, my people can continue to do the further management and first line support themselves, but with the peace of mind that if we don't know something ourselves, we can always rely on the specialists of VanRoey.be.
Read more in the case study...
The expression "Cobbler, stick to your last.", is very much applicable to the field of IT. Nowadays, specific knowledge and skills are a must as we face many external threats. Thanks to Managed Services provided by VanRoey.be, we now benefit from efficiency and peace of mind.
Read more in the case study...
We explain what the Fortinet Security Fabric is, and why it is so important in the current climate of digital transformation.