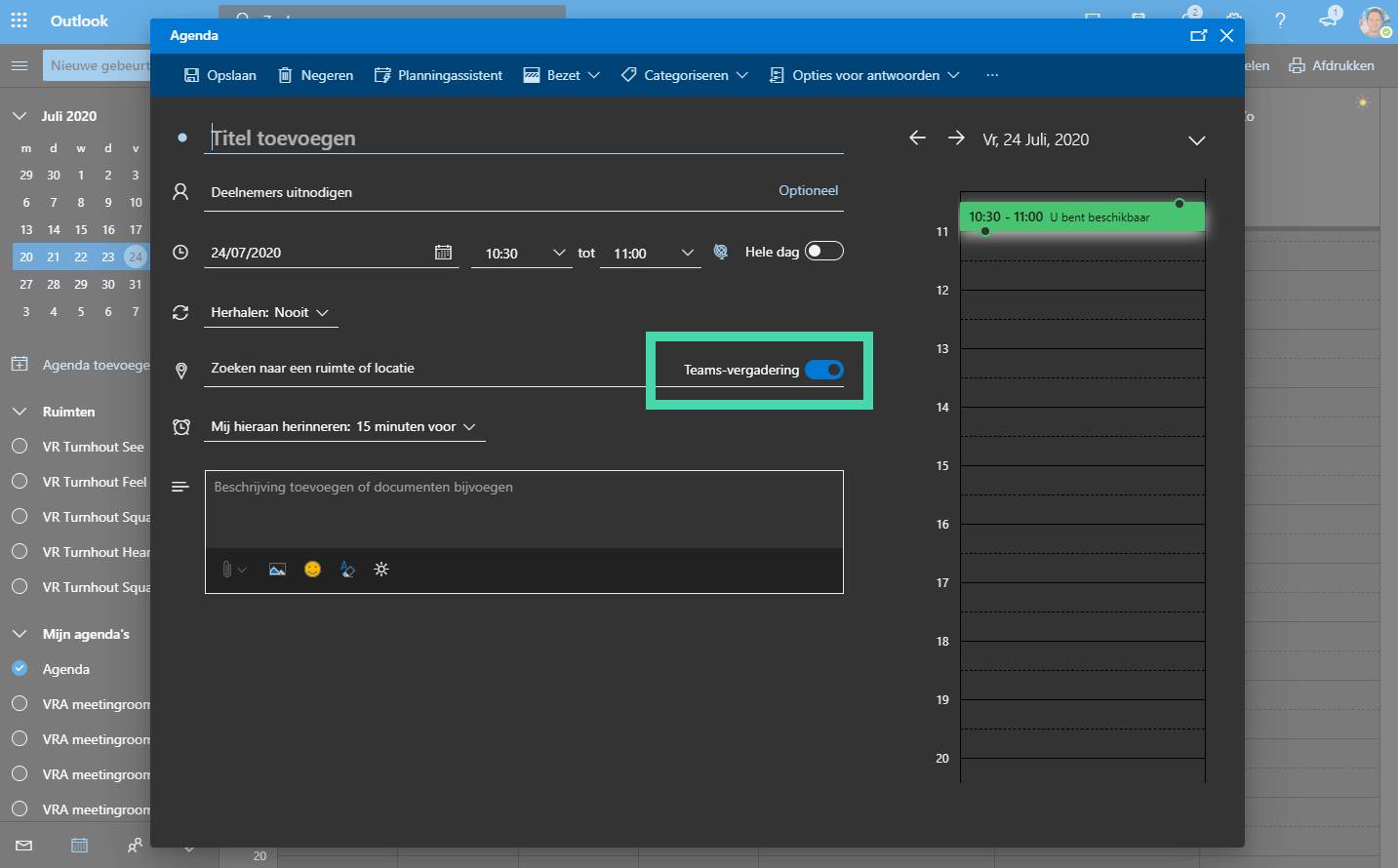 Many of the following features are available with every video call. However, some features are only available when you organize a meeting and turn it into a 'Team Meeting'. Participants can then easily click on participate from the invitation.
1. More privacy and/or professionalism with custom backgrounds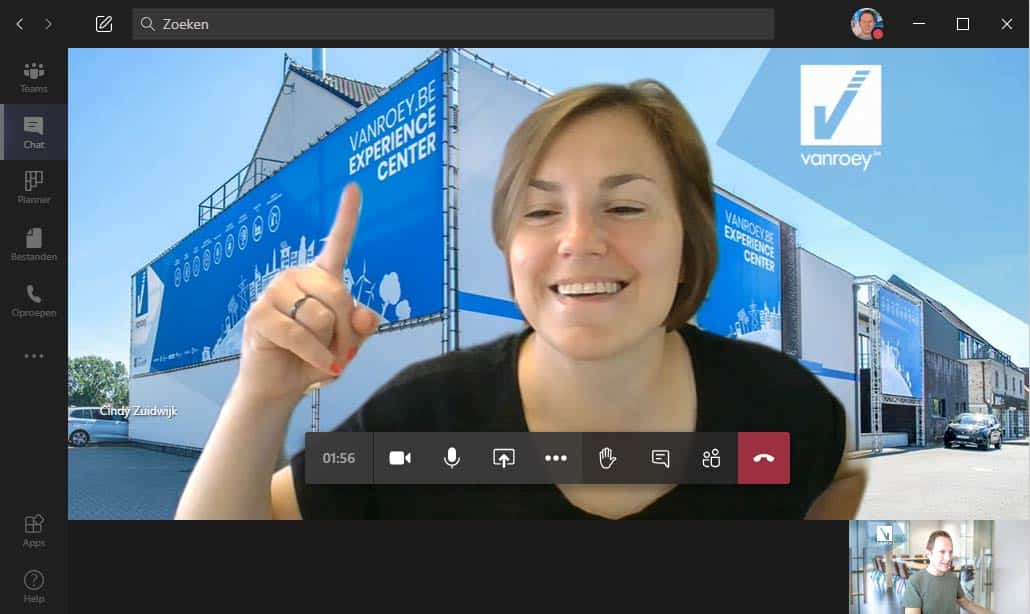 All eyes on you. Don't be distracted by a chaotic or messy background at home or at the office. With Teams you have been able to make your background blurry for a long time, but recently you can also upload and use your own backgrounds during teleconferences. This way you give a professional impression or the atmosphere can be made a bit lighter.
Another option is that you can also just upload a nice picture of yourself behind your desk. If you then cover your webcam, your conversation partners will only see this photo in full screen. A handy intermediate solution.
2. Share window vs. share screen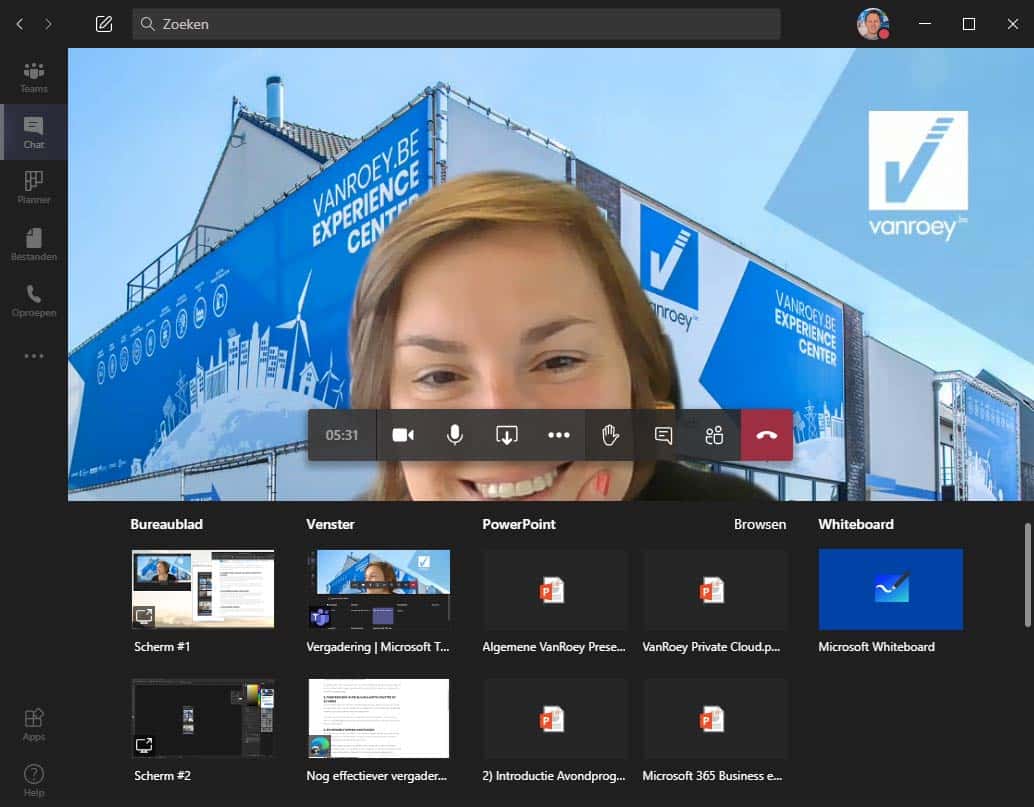 Sharing your screen during a meeting is always a bit of a risk. Suddenly, a pop-up in the picture of a delicate chat in Teams... or worse; a WhatsApp message from your best mate about last weekend... You don't want to accidentally show your entire inbox either.
With Teams you can use the 'screen share' function to choose an individual program or your entire screen. In the latter case, in case of a dual-monitor setup, you can also choose to share only screen 1 or 2.
Get any more out of Teams?
Microsoft Teams offers you so much more than just chat & video conferencing functionalities. Get started with our tips and discover the other built-in features!
3. Request screen control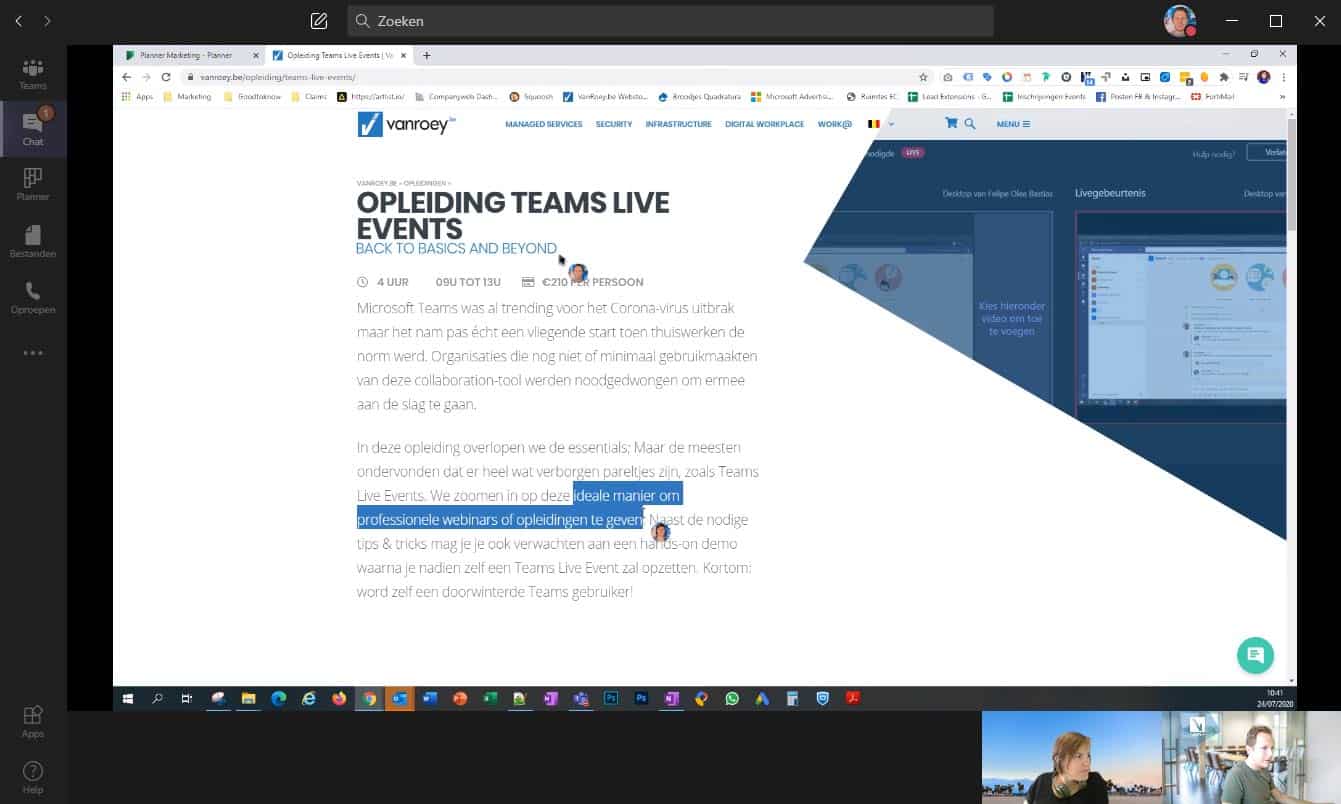 "Could you click on that? No, by then...' A common problem when someone shares a screen. It is also annoying when there is a constant need to switch images between several parties if they both want to show something.
Teams can control one shared screen together. You will then see several cursors moving simultaneously over the same document, accompanied by a small photo. Very useful during e.g. revision rounds or when a PowerPoint is given by more than one person.
4. Mute participants
Nothing as annoying as a participant dialling in from a noisy environment, or getting a visit or a phone call himself and forgetting to mute his microphone. Also echoes in which you hear yourself speaking are very disturbing.
Fortunately, all participants in a Team Meeting can easily turn off the microphone of other participants to avoid this type of scenario.
5. Files, Notules and Teams Whiteboard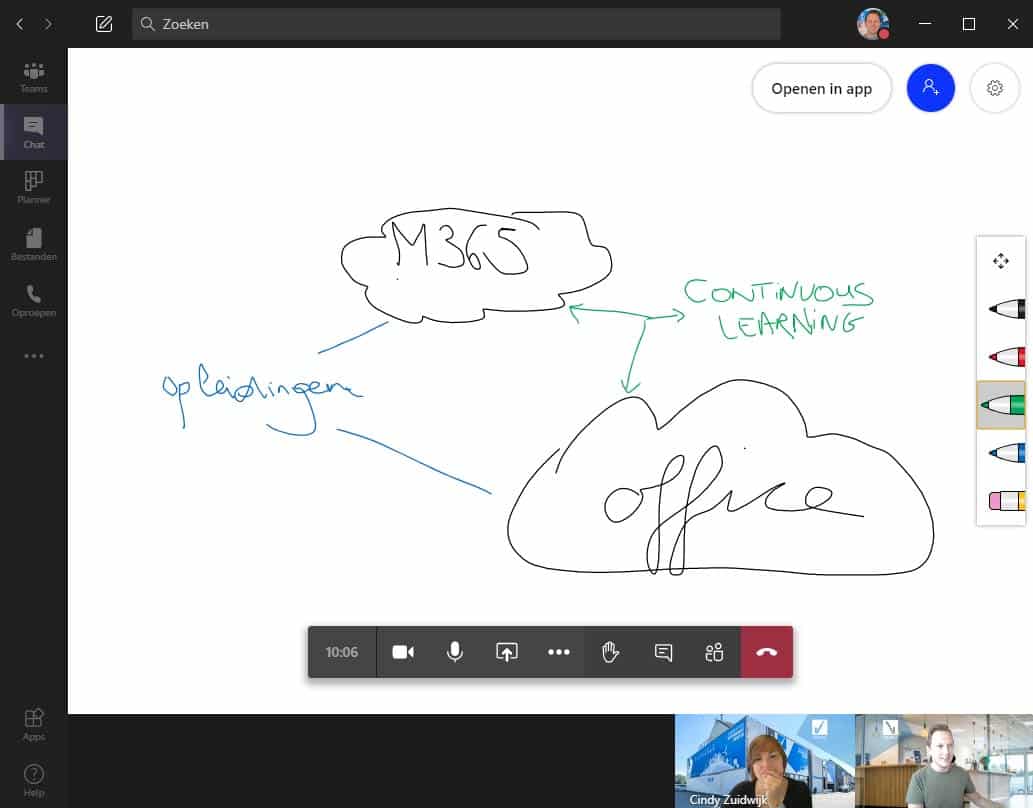 "Where were those notes again? Where did I store that report again? Every team meeting comes with a Microsoft Whiteboard and a OneNote Notepad. You can also share files with the guests.
Very handy to keep everything together. And you can access all your old meetings either via your calendar or via the 'chat' tab. This way you can't lose anything and all the information is central.
6. Start recording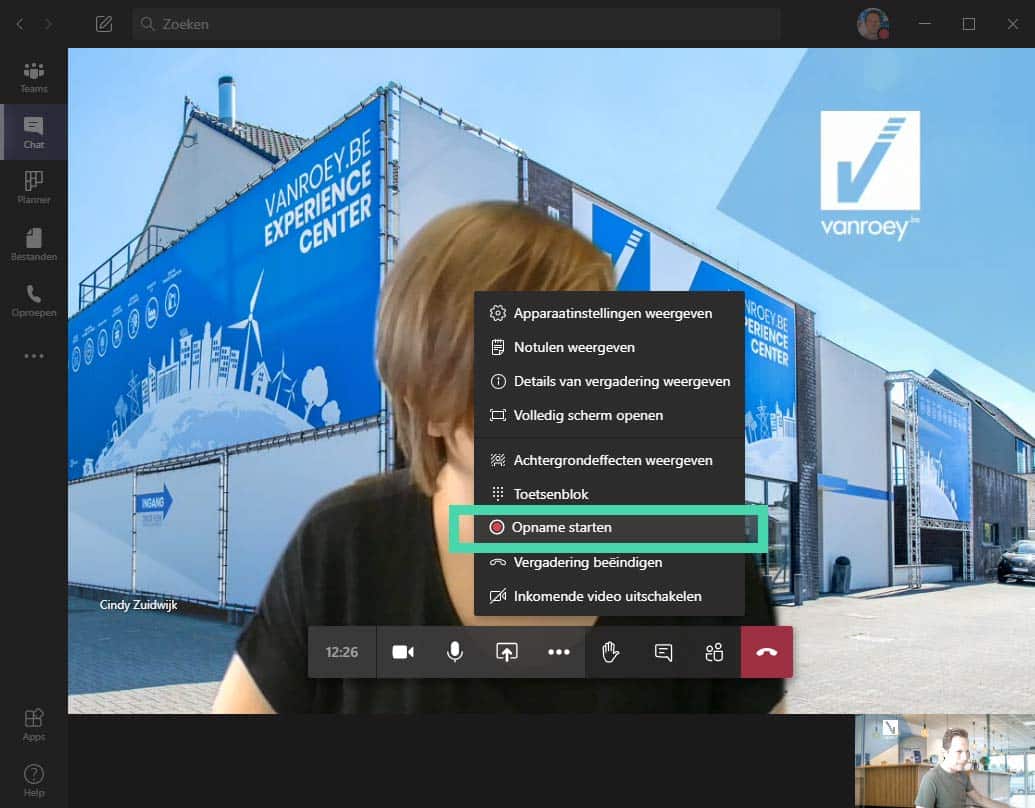 It's a challenge to get everyone together at the same time. It can also be that many important decisions are made, or that it concerns a technically complex subject or training... In any case, it can be useful to be able to look back at the meeting in its entirety.
If you click on 'start recording' at the start, the participants will be notified and can review the meeting afterwards, via Teams or Microsoft Stream, at their own pace.
7. Pegging or disabling video contacts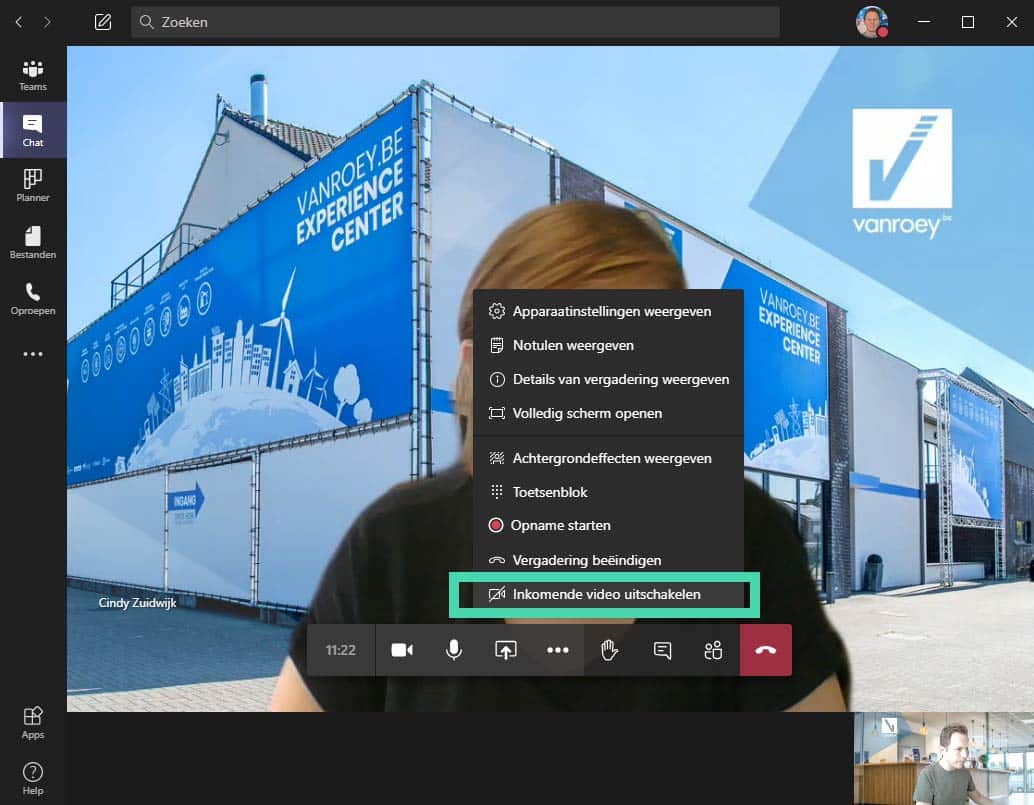 Today you can bring together up to 300 people in a meeting, of which up to 49 people are in the picture simultaneously. It can therefore be useful to pin down a few key figures so that you can keep them in the picture at all times.
You can also disable incoming video from contacts. This can be useful to save bandwidth when you are on a limited connection and want to optimize the experience.
8. Adding people during a meeting
It happens that you need someone's opinion externally to make certain decisions, so you can always address someone privately via Teams to ask if he or she can be disturbed for a moment, and then add him or her to the current meeting.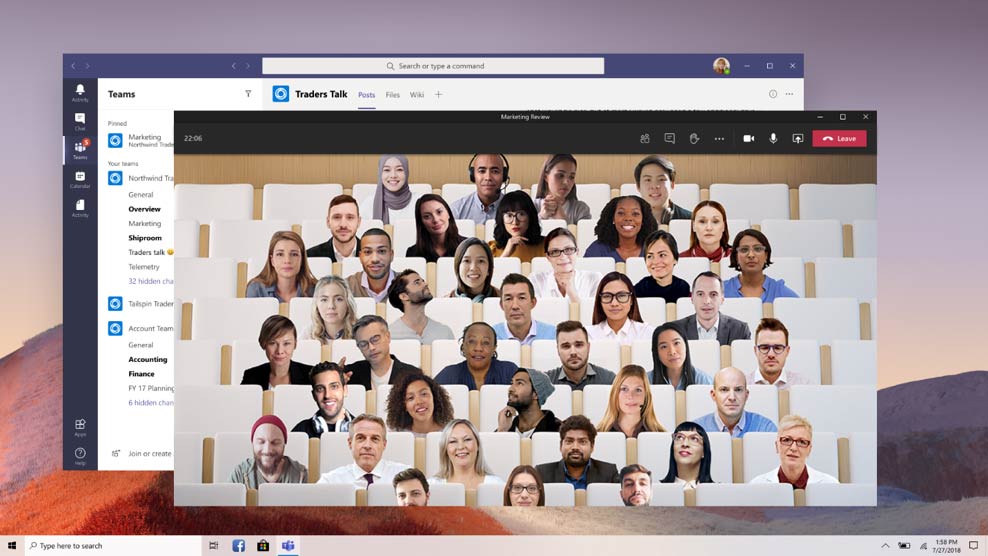 While writing this blog, Microsoft even announced some new features at such time as Together Fashionwhere you can put participants together in a virtual auditorium. There will also be a 'Focus Mode' to draw even more attention to shared content. In this way, we repeat once again that Teams is constantly improving. These are all small features that ultimately make all the difference.
Don't you have any teams yet? Our experts will be happy to show you why it is the investment in Microsoft 365 double and fat worth it!