Why & what would I make apps for myself?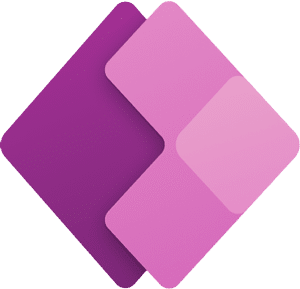 Every organisation has its own specific challenges, for which the appropriate apps are not immediately available. With Power Apps Microsoft makes it easy to build those apps yourselfprecisely tailored to your needs, no more and no less. What's more, you're not dependent on an external developer and adapt your app when processes change.
The great strength of Power Apps is that the apps are accessible, simple and customized. As a result, they are easily accepted and effectively used by employees. The possibilities are endless. An example: you could create an app to manage a technical installation at a customer's site. What is the status of the various components, consumables, warranty periods, preventive maintenance, etc.? By managing these things in an app you create transparency for your customer, your technicians, your account managers, ...
With Microsoft Power Apps you connect all data and stakeholders around a business process. Apps can streamline the way an organisation works in a very intuitive way. They often replace paper notes, files, spreadsheets, etc. Apps are also very easy to install on different devices.
During this training we take you one day into the world of Microsoft PowerApps. We let you build a number of apps so you will have a good basic knowledge of how to use them in your own organization.
Let's get to work!
Those who start working with Microsoft PowerApps, can choose between canvas apps and model driven apps:
Canvas apps: You start from a canvas, on which you design and optimize the UX for different tasks or roles. From your design you further build the app with different controls, such as camera or location. You start from a blank canvas or from one of the many examples. Interesting for applications where the user experience is important.
Model driven apps: you start from a data model or an existing process. You choose your sources and Microsoft Power Apps automatically generates an app with the necessary features. With the simple designer tool of Microsoft Power Apps you can further customize the app to your own wishes and those of the different users.
Microsoft Dataverse (until recently known as the Common Data Service) is the sophisticated and secure backbone behind the Microsoft Power Platform, as well as behind Microsoft Dynamics 365. This far-reaching integration of Microsoft is what makes PowerApps so powerful. Good to know is also that Microsoft Power Apps may already be available to you. The application is part of the Microsoft 365 suite! Search your Office 365 portal to the purple icon and be surprised by the simplicity with which you can create useful apps yourself.
Help?!
With Microsoft PowerApps, you don't have to write any line of code yourself. Of course, it does require some insight and some understanding of how an app works. VanRoey.be offers a two-day Power Apps and Power Automate training to assist customers with this. You will learn the difference between canvas apps and model driven apps, explore the Power Apps Studio and learn all about connectors, components, screens and pages. After the course you have already built an app yourself and you know the different techniques to get started with Microsoft Power Apps. Your colleagues will thank you, because the business processes in which they work are connected and streamlined by the apps you build.
Of course we can also assist you in building your own Power Apps. Please feel free to contact us to discuss this.