What is stopping you? Increase productivity in your organisation and create a stress-free working environment thanks to the 9 new tools that Microsoft has developed for you. Office 365 ...is offered.
1. Save time by meeting online?
Microsoft Teams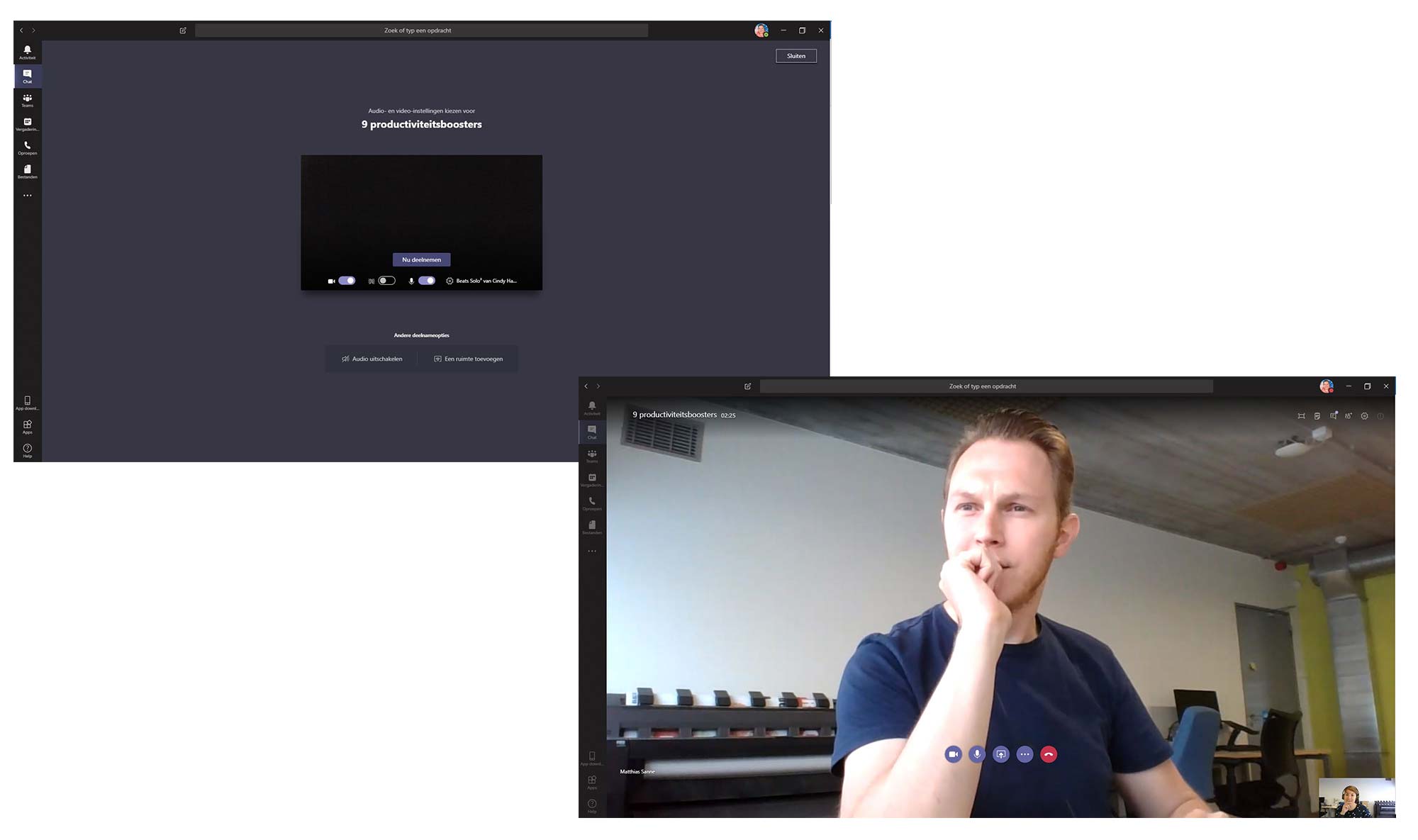 How much time and money does your organisation 'lose' when travelling to and from colleagues, suppliers and customers? How do you ensure that mobile colleagues and homeworkers remain connected? How do you communicate yourself when you are on the road?
With MS Teams you can:
Professional collaboration and conferencing, fully integrated in Office 365. All calls are made from one app: chat, audio and video calls, online meetings and webinars. You can also easily share documents;
Communicate with anyone, anywhere, on your favorite device. Even if they don't use Teams, they can participate in meetings. All they need is a landline or an Internet connection;
Keep data secure and manage accounts easily. All communication is secured by authentication and encryption.
2. More online appointments via your site or Facebook?
Microsoft Bookings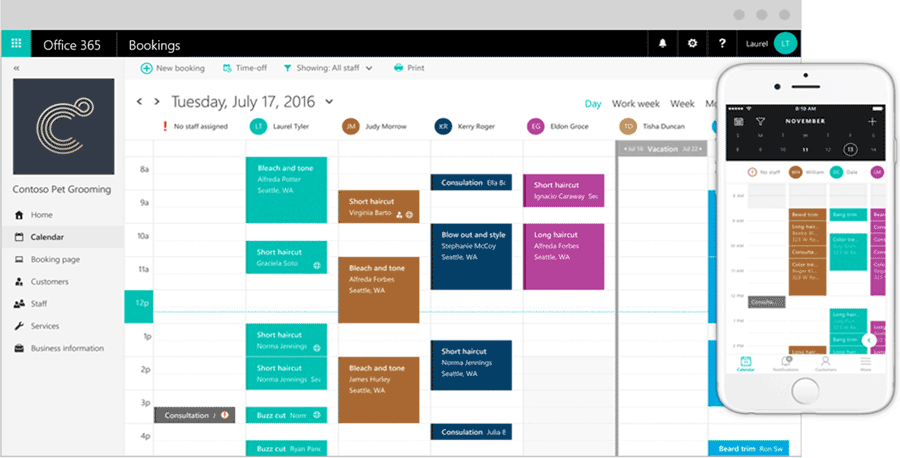 Bookings is an online appointment management system that allows your customers to make an appointment directly in your company calendar. The system knows who is available and when, thanks to an Outlook link. The system reminds your customers of the appointment on time, so that they don't miss it. If your customer is unable to make an appointment, he or she can cancel or reschedule it himself.
Contact with an employee is not necessary. The app is fully integrated in Office 365. For example, you can have Bookings automatically sync with the calendar of your employees in Outlook. Bookings is very easy to set up and can be integrated on your website or Facebook page ... and gives your reservations a boost!
Although Microsoft Bookings may seem like a small or insignificant tool at first glance, it is a smart and valuable app for (especially smaller) companies, such as hairdressing salons, dental practices, spas, law firms, financial services companies, consultants and car companies.
3. Your personal workspace, through all Microsoft solutions?
Office Delve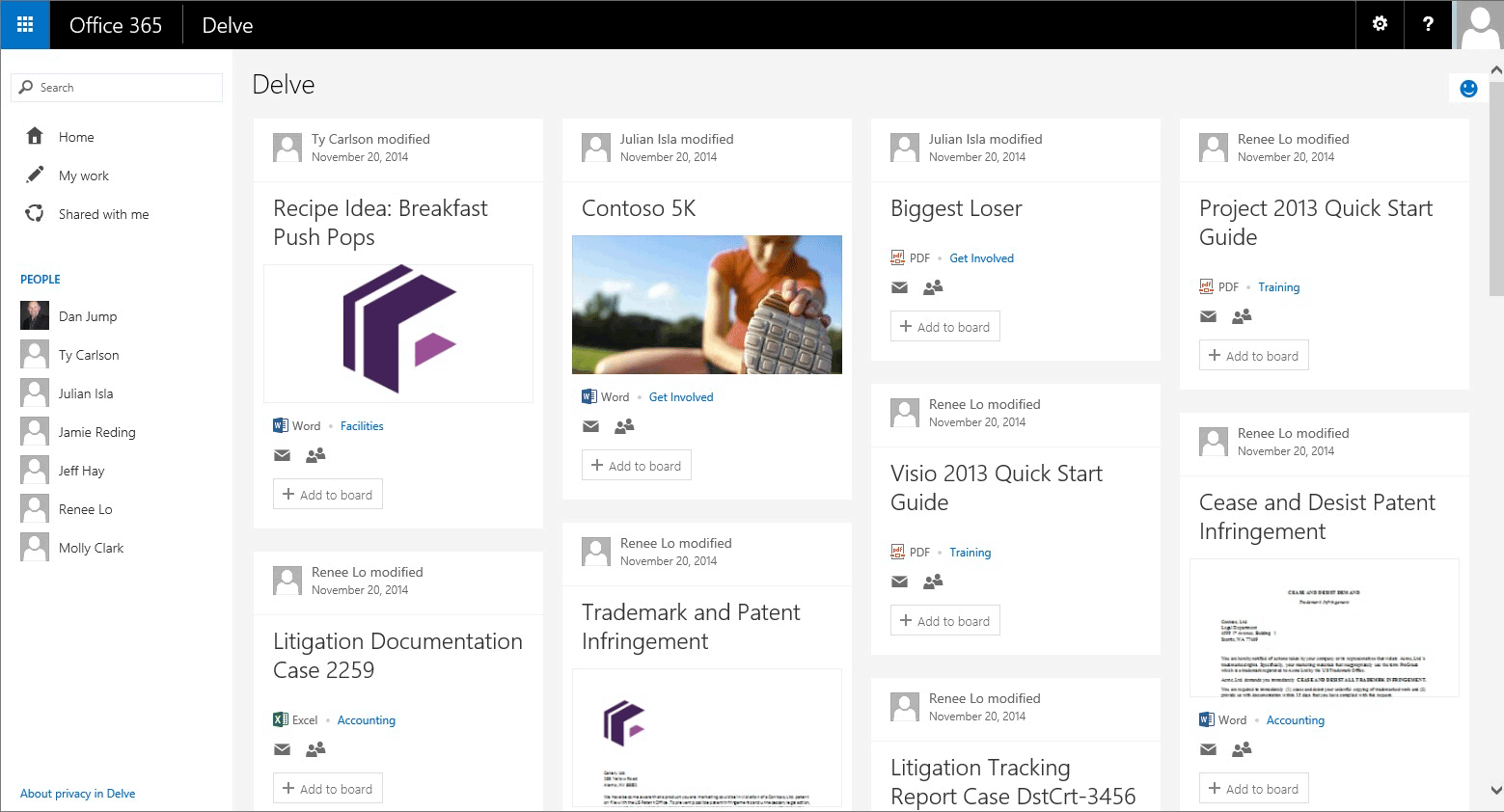 Delve is the tool in Office 365 that gives you at-a-glance insight into the documents and colleagues that are important to you. Based on the keywords in your profile, which colleagues you work with and which agreements are in your calendar, Delve determines which content is relevant to you at the moment. Smart from Microsoft.
Office Delve also offers you the possibility to share your personal profile with your colleagues, such as: your position, expertise(s), contact details, the projects you work on...
What are you working on? What have you shared with others? What documents are relevant to different projects? What is a colleague working on? With Delve you can find the data that is most interesting and relevant for you at the moment, so you don't have to remember the title of a document or where it is stored.
4. Making a success of a project together with colleagues?
Office Groups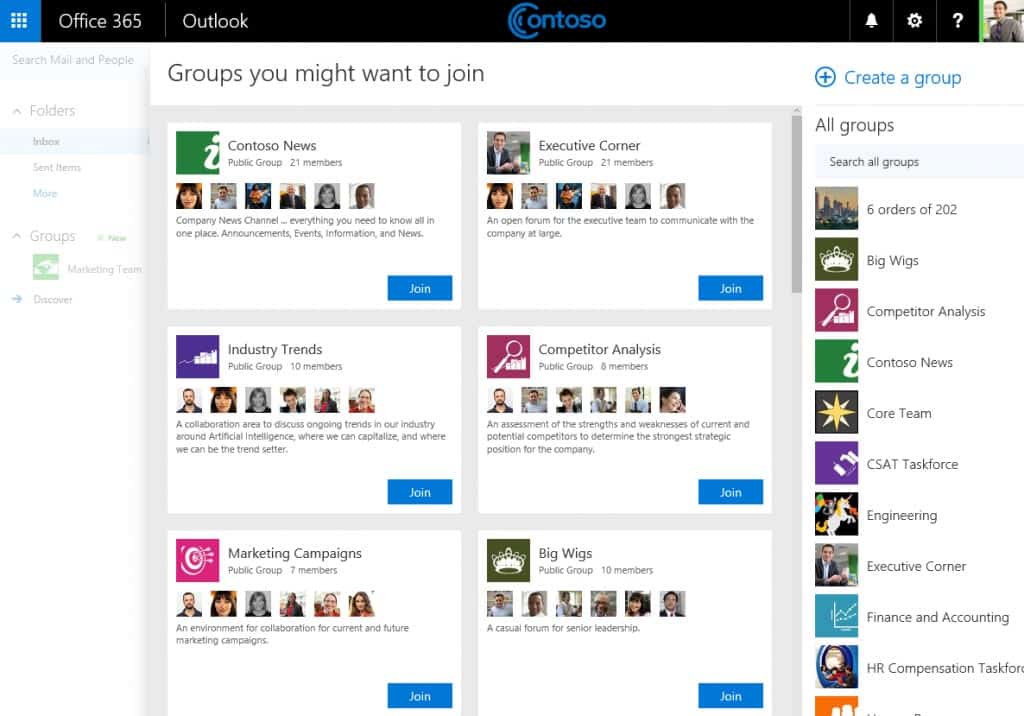 Do you want to create a workgroup for the development of the new website, or for another project that he or she wants to realize together with a number of colleagues? This can be done with a few mouse clicks.
An Office Group lets you create a workspace where all information about your workgroup or project is collected and managed. A mailbox collects all mail communication centrally, a project 'Planner' bundles all tasks so that you can follow them up, in the OneNote of the project you can find all the notes and reports... Never before has collaboration been so accessible.
5. Easily manage your different projects and groups?
Microsoft Teams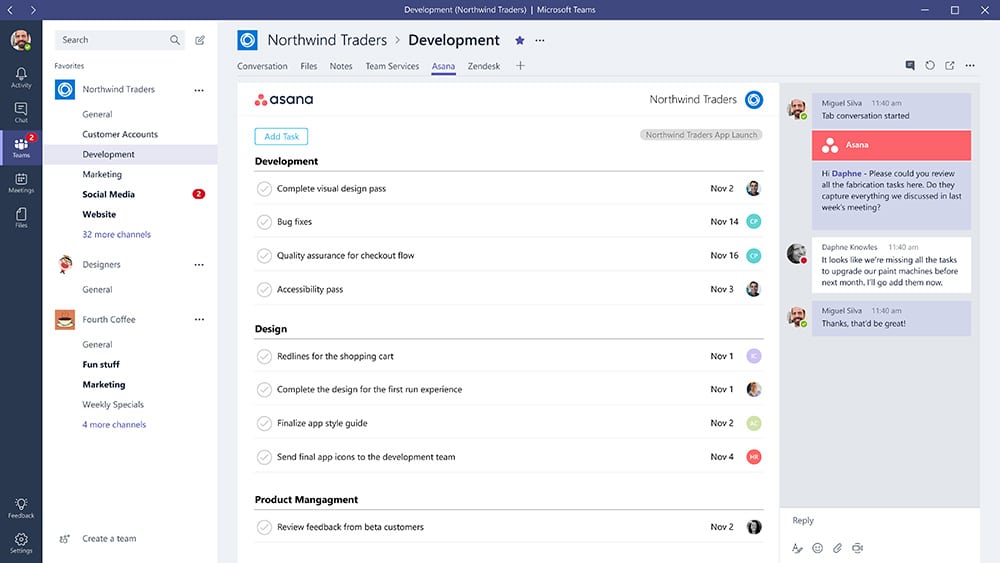 If you are involved in more than one (work) group or project, then step up a gear and integrate with Microsoft Teams. This is an extra layer on top of 'Office Groups' that allows you to manage all your teams centrally. A dashboard gives you the overview.
An extra interesting feature is the possibility to communicate live with each other via the integrated chat. As with all the new features of Office 365, the integration possibilities with other applications within Office 365 are endless and you will be kept up to date as never before.
6. Is the task of yourself and your team completely under control?
Microsoft Planner
With Planner you can create a new project in no time, invite your colleagues and immediately start assigning and tracking tasks. Take advantage of the possible integration with Office Groups & Teams and not only monitor your tasks, but also keep up to date with the latest news. You have all relevant documents at hand and you know perfectly what was discussed at the last meeting via OneNote.
7. A clear notebook that you can never lose?
Microsoft OneNote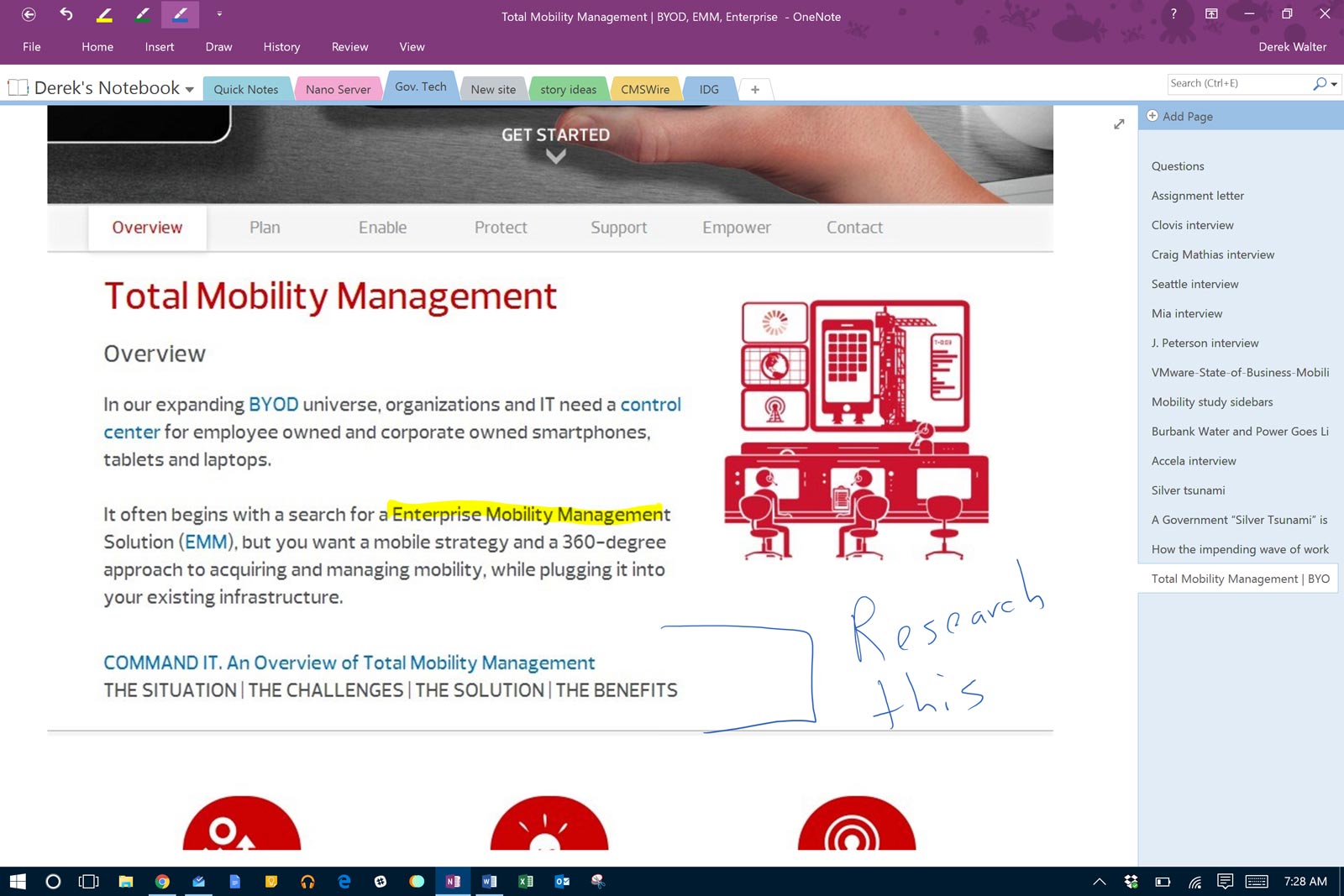 OneNote is a digital notebook for capturing, storing and sharing all kinds of information. Thanks to OneNote, you have your own notes always and everywhere at hand. You can structure or share them very conveniently, and it also gives you the possibility to process images in them, link to documents in SharePoint ...
It also allows you to take your coaching, meetings and team meetings to the next level. Once you've used it, it's hard to imagine a productive life without OneNote.
8. Information available anytime, anywhere? SharePoint Online
SharePoint is a secure platform for storing, organizing, sharing and using information from virtually any device, all you need is a web browser, such as Internet Explorer, Chrome or Firefox. SharePoint positions itself as a platform for providing modular solutions that optimize processes and enhance collaboration. Finding and sharing documents has never been easier.
9. Communicate smoothly with external and mobile teams?
Microsoft StaffHub
Many of your employees work externally and are not locked to their laptops all day long, such as technical teams or employees in the hospitality industry. They do not always have sufficient access to email and chat programs to be available at all times and in practice often depend on cumbersome methods such as text messaging or paper schedules to arrange their work shifts or to receive documentation.
StaffHub gives you the opportunity to plan your team centrally and to deliver this planning individually to the right employees via an app, so that each employee knows perfectly which shift, tasks or services he or she has to realize. Through the app, your employees can also exchange shifts, request leave, share documents, send messages and so on… All the necessary tools are bundled in one application!
If you're hungry for more, check out our most recent Office 365 webinars in which Koen Van Loon, our Manager Business Applications, guides you through the various tools.