Vanessa Radoes, case manager at Raco explains how the partnership started: "We have been with Raco since the beginning of VanRoey | EuroSys. Raco is celebrating its 20th anniversary this year, so this collaboration goes back a long time. We did originally join LB Computer Systems. In the beginning, we only worked with two and just needed two computers. I then looked online to see who could help us further and so I ended up with LB Computer Systems, who had a local shop in Zonhoven at the time. When they were taken over by VanRoey | EuroSys, we went with them."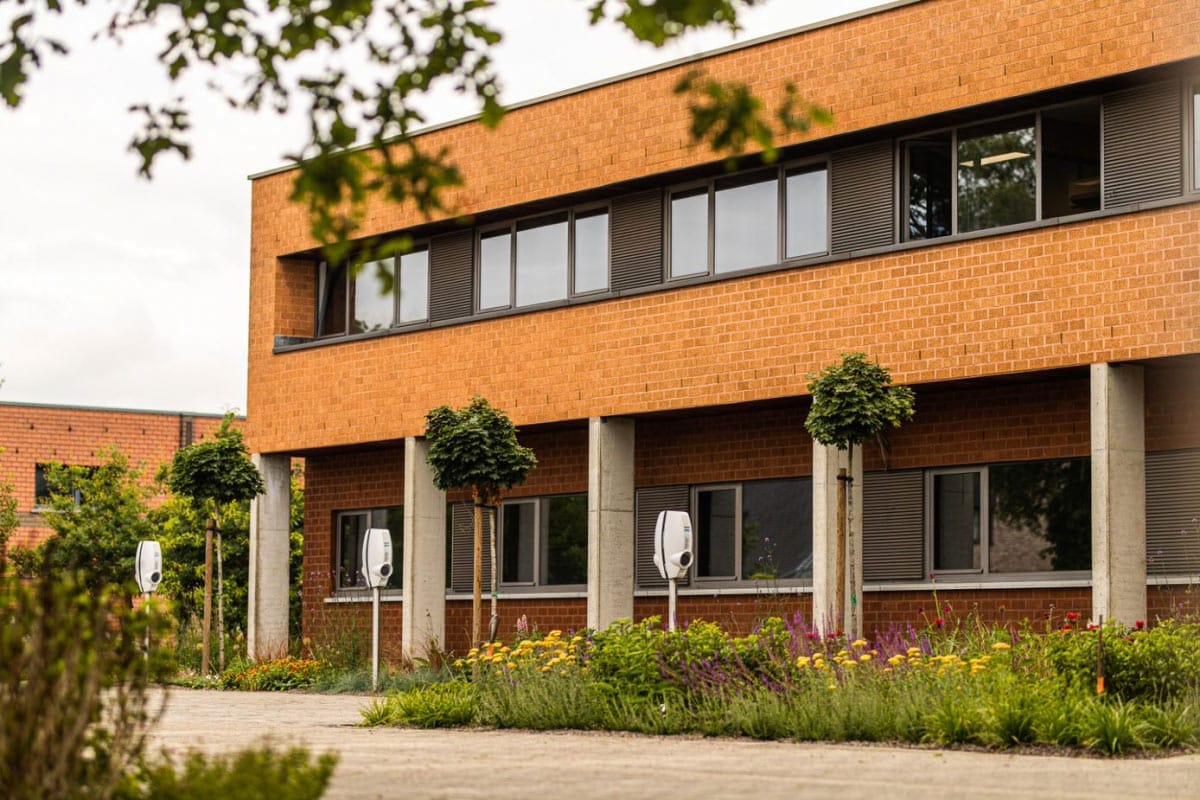 A substantial upgrade over the years
Not only has the collaboration between the two companies grown considerably in the meantime, but the infrastructure of the study office also received a major upgrade over the years. Vanessa looks back: "We started with two computers in our living room. Soon we added a NAS for our storage. When we were 5 employees, we bought premises in Meylandtlaan where we installed a server for the first time. We then felt the need to exchange more data, and as our customers also got bigger, it became more of a necessity. We then moved again in October last year and then it was time for a new server. We have a huge amount of data because we draw a lot of plans and need to store a lot of photos for reports and audits, so a new server was really needed. We then put in a completely new installation. Our backup also looks different now. We used to have to change disks ourselves because that went from NAS to USB. Nowadays, that runs fully automatically and we have a large backup archive on disks and replication in the cloud."

"The move was suddenly the trigger for us to also renew the network and telephony. There are now 20 of us who need to be able to work smoothly over the network, so that's kind of important for us. For telephony, we opted for a InnovaPhone VoIP PBX chosen. We work with several external phone numbers that are distributed internally by the PBX to the right department or person.
Back operational in one day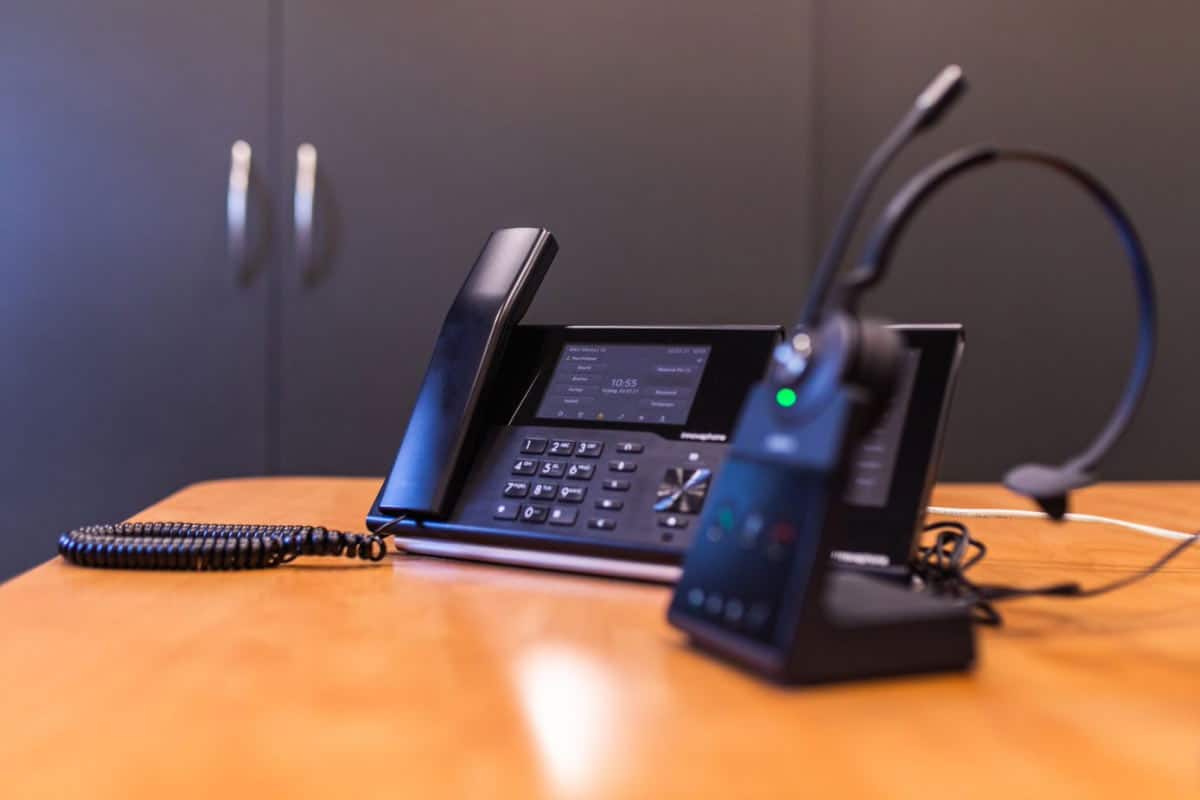 Vanessa is certainly satisfied with the installation of the infrastructure after the move: "The installation of the servers and telephony went very well. We had a smooth move and were able to restart immediately. At first, the old server and the new server ran simultaneously. At some point we then decided to move and in one day's time we were back up and running. So that was fantastic."
Confidence in account manager and service engineer
Vanessa owes the smooth cooperation mainly to good communication with the account manager and service engineer: "Our account manager has been the same person from day one. He was our contact at LB Computer Systems and he still is now. If we have a particular need, we always try to work towards a solution together. We then mainly look at what we need and whether the solution offered meets it. That cooperation runs really well."
"Also, we have had the same service engineer for more than 10 years. We are really super satisfied with him. And for that matter also with the service desk of VanRoey | EuroSys. If we have problems, they are anticipated very quickly. Tickets are created and then the problems are solved. So we are definitely satisfied."
The full package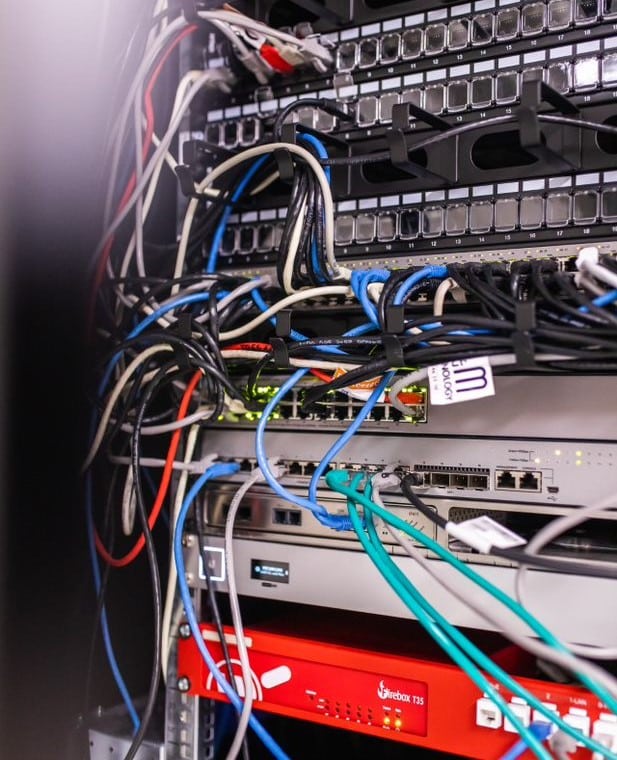 Besides the servers, network and telephony, Raco also relies on VanRoey | EuroSys for PCs, notebooks, workstations, Microsoft 365, Azure Cloud Backup, Teamleader, firewall, Telenet lines, Kyocera printers, service plan and ivITa. And in the meantime, they already have another project on their minds. "At the moment, additional security in particular is still something we're thinking about. Especially with that working from home. Because of the corona crisis, we have had to let some people work from home anyway, but we have decided that we are going to be more accommodating about working from home in the future as well. To that end, we want to implement additional safeguards so that our data is optimally protected at all times. So we are now brooding on that," Vanessa says.
In all these years, has Raco ever looked for another partner? "Now with the move, I did indeed start looking at other partners. Just to compare. My search showed that the prices are similar. Then if you know you have a good service with your current partner, it is very difficult to switch. There is something to complain about with every partner, but if you generally find that things are running smoothly, then you have no reason to switch. Especially because of the good relationship with our contacts. These are reliable partners."
Raco is an engineering consultancy specialising in study techniques for construction projects. Since its establishment in 2001, their services have expanded to include a wide range of construction analyses, safety coordination, energy audits, dynamic building simulations and environmental permits and consultancy. Raco consists of 2 managers and 18 employees and is based in Heusden-Zolder.
"The installation of the servers and telephony went very well. In one day's time we were back up and running. So that was fantastic."