Ultra-fast online and off-site server backup
Cheap, simple and 100% safe
Disk broken, file accidentally deleted, configuration error… So much can go wrong and you need to act fast to ensure continuity. If a fire or cryptolocker hits your servers, you don't want your backup to be destroyed or locked as well.
 Automatically create copies of your server files to Azure
 Recover data instantly on your servers without technical knowledge
 Encrypted and inexpensive, thanks to deduplication & compression
We install our client on your servers, the rest happens automatically!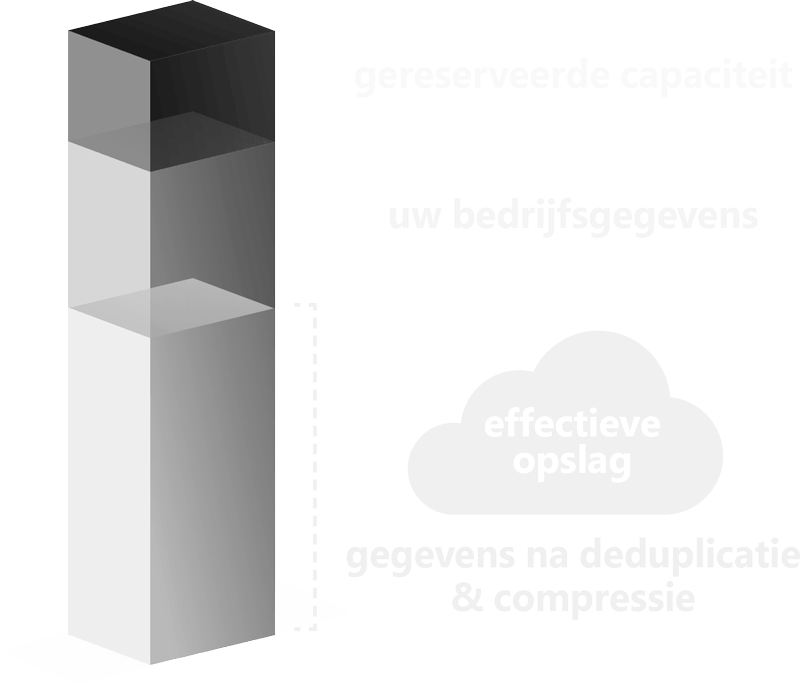 It is a full-fledged replacement of a classic backup to tape, which finally frees us from the need to change tapes manually.
Read more in the case study...
Our highly certified experts will be happy to help you.
VanRoey.be is Microsoft Gold Partner. So we can't just offer unrivalled and certified expertise but also rock-solid prices. Besides, we are also  Cloud Solution Providerwhich means that you can use our portal can provide or terminate licenses directly, without the intervention of Microsoft.
In 40 minutes we will discuss Azure FileSync, the cloud solution that can replace your fileserver, while maintaining speed!
An on-premise data centre or the cloud? We offer the best of both worlds with Infrastructure-as-a-Service on Belgian soil.
Automatically start a duplicate of your VMs in the cloud so you don't experience any downtime. Fast, efficient and inexpensive!
EMS secures and simplifies the management of your (mobile) operation. What exactly does the suite mean and how does EMS E3 versus EMS E5 compare? Discover it here.
Prevent hacks, malware, cryptolockers and viruses in your company by deploying the right solutions.