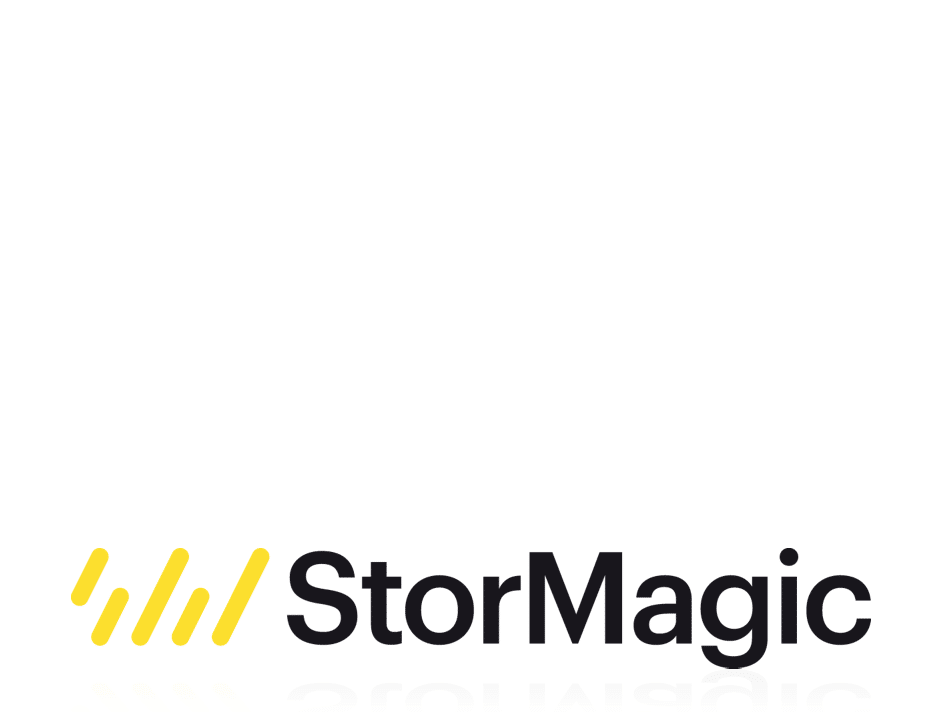 StorMagic offers with SvSAN a state-of-the-art, yet simple and affordable virtual storage solution. SvSAN is a virtual storage area network (SAN), which is perfectly suited for edge computing and small data centers such as those typically found in SME's or in IoT applications. It is a software based solution that is easy to install and manage. StorMagic SvSAN has been extensively tested and certified on HPE servers. The partnership between StorMagic and HPE guarantees simple, affordable and reliable storage and consolidated computing solutions tailored to the needs of small and medium enterprises.
Synchronous mirroring with witness agent
SvSAN is deployed on the popular and reliable HPE servers in a cluster of two storage nodes. Various data carriers (HDD's, SSD's and PCIe Flash memory) are merged into a common storage pool. This capacity is shared with the VMs running on the hypervisor on each node. The data is mirrored synchronously between the two nodes.
With the help of a local or remote witness agent running on another computer, the StorMagic clusters can be extended to thousands of locations. These are all controlled from one central point. Both nodes can be in the same location or in different locations, within the limits of synchronous mirroring.
The technology of synchronous mirroring with a witness agent applied by SvSAN guarantees flawless redundancy. Split-brain errors - in which both instances are not identical - which often occur in classical mirroring, are excluded by SvSAN. The witness agent also ensures that the data is continuously synchronized and always available.
Source: bitcon.be
Ideal for edge computing
This hyperconverted configuration is ideal to provide a consolidated solution for edge computing environments. Typical use cases are for example companies with multiple branches, external teams or partners and IoT applications. SvSAN can also offer an alternative to traditional SAN-based storage arrays, sharing capacity with external server clients. Organizations using the popular StoreVirtual, which has been End of Life since 2019, can now rely on SvSAN.
As the obvious solution for former StoreVirtual users, it's narrow partnership of StorMagic with HPE Of course. The HPE servers are also the most suitable hardware for reliable storage and consolidated computing available in the market. The partnership also guarantees sublime quality, security and support.
Switch on the right solutions in the right place. On-premise or the cloud? Compare the different possibilities here.
Simple, redundant and cost-effective
Ease of installation and management
SvSAN is easy to configure and has no major hardware requirements. It can be configured as a simple two-node cluster or as a multimode cluster. This provides the flexibility to meet changing capacity and performance needs. This is achieved by adding additional capacity to existing servers or by growing the SvSAN cluster. Scaling can be managed centrally and has no impact on performance and availability.
Added redundancy
StorMagic offers high availability and can be kept online during routine maintenance. On the other hand, physical SANs must be taken offline to perform maintenance and routine updates. With SvSAN this downtime has been eliminated.
Cost-effective
SvSAN eliminates physical SANs by converging computing and storage to a lightweight commodity server. This drastically reduces costs.
"HPE servers are also the most suitable hardware for reliable storage and consolidated computing available in the market.