Business & Enterprise Printers
Sustainability and cost efficiency go hand in hand
We take care of your IT department and your budget with sustainable printing solutions
Dramatically reduce energy, waste and ink costs
Go from time-consuming and complex, to simple management
User-friendly devices without nuisance
Why printing at VanRoey.be?
Score on sustainability and price with replaceable ink pack system (RIPS)
Four bags that last up to years, or a mountain of toners/cartridges, photoconductors, drums and packaging materials? That choice is obvious!
Tens of thousands of prints per bag of ink powder
Drastically reduced waste and logistics
No heating (= less energy consumption)
No emissions!
A4 and/or A3 inkjet with Micro Piezo technology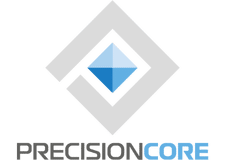 Fast, reliable and high-quality printing thanks to a revolutionary print head
Extremely sharp and high quality prints
Consumes only 80 watts (cf: laser uses >1,200 watts)
Very fast first print
Few parts, so little chance of defects
In specific situations, laser may still be the optimal choice. For this, HP's very fast and reliable multifunctionals are ideal.
A4 or A3 size
Page volume up to 100,000 pages per month
Optimal for gloss printing and marking
Your print park under the microscope?
Find out how we can optimize your printing system, reduce costs and help meet your environmental goals!
For their existing and new locations, Fosbury & Sons relies on the integral service of VanRoey.be; for a total worry-free printing. Together with their existing IT partner Cogetix, the printing frustrations were removed and the right printers were selected per location.
The hospital has been calling on VanRoey.be for Managed Security Services for years. A Managed Print Services agreement was also concluded and recently renewed.
Find the perfect workstation for you or your employees. Whether they're in the office, at home or on the road, there's something for everyone.
With Managed Print Services (MPS), you choose a tailored print solution, with a focus on guaranteed continuity, clear reporting and security.