After a number of acquisitions, E-MAX adopted a common ERP system with a central database. Such a central solution makes collaboration and management a lot more efficient, but it absolutely must not fail since the entire company depends on it. Data should never be lost either. After all, the ERP system contains crucial information such as accounting, customer data, supplier data, information on purchases and sales, orders and stock.
"Since all IT is centrally organised, we wanted to build in the security that we can always recover our data and that even after a disaster such as a fire, we can still always restart," says Mario Nardozza, IT Infrastructure Manager at E-MAX. "That's why we asked VanRoey | EuroSys to help us with a failover, backup and disaster recovery solution.
Synchronous backup and additional servers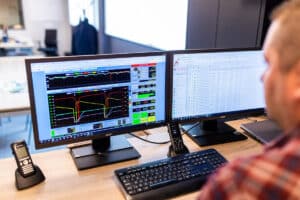 The backup and disaster recovery of the environment and data from Dilsen is now done at the Kerkrade site, and vice versa, and the same happens with the data from the Gullegem and Moorsele sites. "Everything is synchronised. This way, we can be sure that we will never lose our data, even if a huge fire were to break out in one of the branches," explains Mario Nardozza. "VanRoey | EuroSys provided and configured all the infrastructure for that setup, including the switches and a fast and secure MPLS network."
VanRoey | EuroSys also installed additional failover servers that can take over should a server fail due to technical problems. The failovers are within the same branch as the server in use, but in time E-MAX wants to be able to switch to a system in another branch, which will further increase continuity.
Quickly up-and-running again
"Suppose, in the worst case scenario, we lose an entire site due to a fire, VanRoey | EuroSys can get us up-and-running again very quickly," says Bart Claes, ICT Manager at E-MAX. "That disaster recovery is currently not automatic but can be performed manually by VanRoey | EuroSyS. The advantage of this is that there is an extra check. Is there really a problem that requires disaster recovery or is the problem not due to another issue with less impact? At least we won't lose our IT environment and our important data. We can start disaster recovery in another location within a few hours so that we can continue administrative processes and production at the other location."
Continuous monitoring
E-MAX no longer worries about the daily availability of the servers: "VanRoey | EuroSys monitors our systems around the clock via their Managed Services", explains Bart Claes. "If there is a problem with one of the servers, they know before we even notice it ourselves. The people at VanRoey | EuroSys are always on standby: they get automatic notifications and they shoot into action immediately if something goes wrong. They even work through the night if necessary."
Fast data retrieval
For backup, E-MAX now uses Veeam technology with Wan optimisation for off-site disk-to-disk backup instead of tapes. "We used to have to manually insert a tape into the server every day and take the previous day's tape to another place in the company for storage," says Mario Nardozza. "So we save a lot of time now that we work with online backups and hard drives. We can also recover data easily, for example when someone has accidentally deleted something. We regularly make use of that possibility. Previously, we would then have to manually go looking for the right tape, and then look for the exact file and recover it."
External expertise needed
E-MAX has been working with VanRoey | EuroSys for many years now. "When we took over the Kerkrade site - in the Netherlands - you guys completely configured the IT infrastructure for us in just a few weeks, from the servers to the network," explains Bart Claes.
"We liked your working method so much that we have always worked with you since then. With our own IT department, where five people work, we cannot do everything ourselves. It is simply impossible to have all the knowledge in-house. That is why we call on the expertise of VanRoey | EuroSys as a strategic partner. We are very satisfied with their IT knowledge and the speed of their interventions."
"As standard, someone from VanRoey | EuroSys works for E-MAX for a whole day once a month. One month he comes to us, the other month he works offsite from the office in Houthalen. The technician then checks everything, discusses it with us, checks the backups and answers our questions," adds Mario Nardozza. "We always work with a fixed contact person, which is very pleasant and runs very smoothly."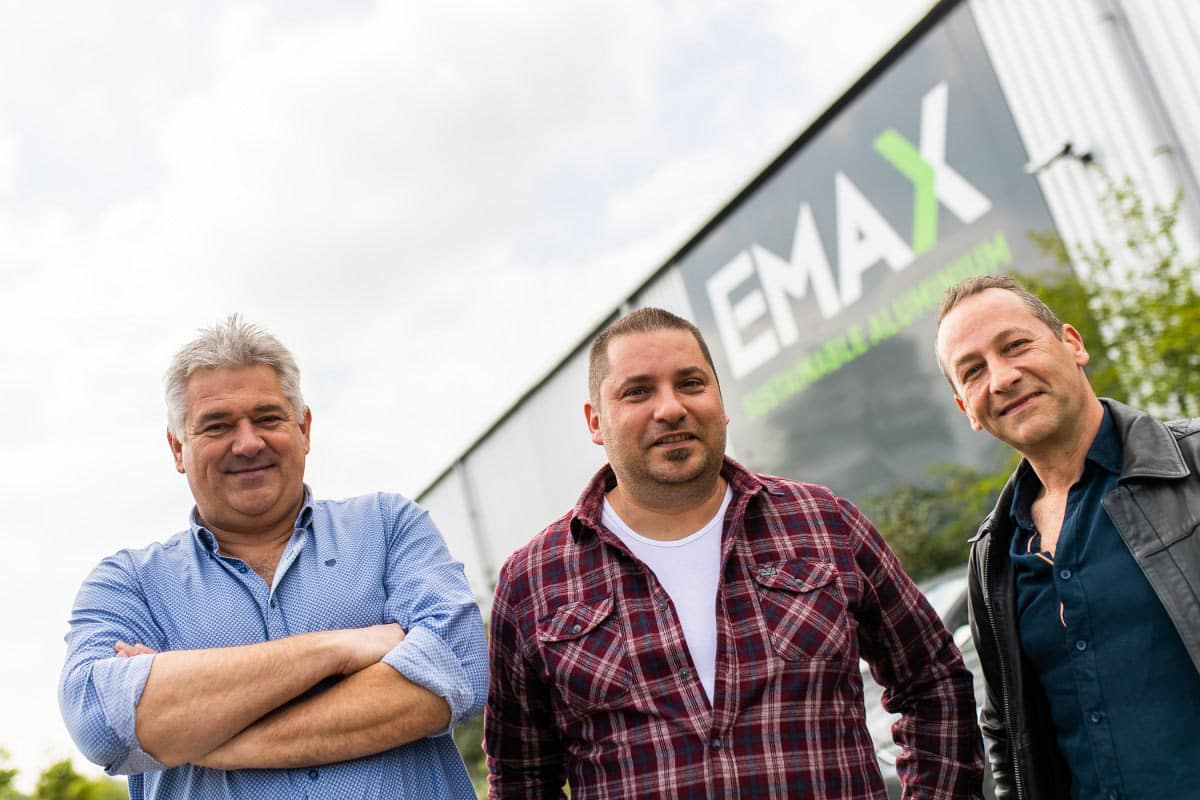 Neutral IT advice
In the future, the aluminium producer definitely wants to continue working with VanRoey | EuroSys. "E-MAX is a growing company and we need you guys to support that growth in terms of IT," states Bart Claes. "They are in charge of everything concerning our IT infrastructure, including the VoIP exchanges, the WiFi solution, cabling PCs, screens and telephones. By working with the same partner for all aspects, you immediately know where to go if there are problems. Even if we have to replace servers or need extra capacity, they look at the possibilities and give us neutral advice on the ideal solution. We can count on not buying anything we don't need. We therefore have full confidence in EuroSys as a partner."
Eye for sustainability
E-MAX also attaches great importance to VanRoey | EuroSys' efforts in the field of sustainability. "At E-MAX too, we are strongly committed to sustainability, including with solar panels and our own windmill, and with a production process that is as environmentally friendly as possible," explains Bart Claes. "We therefore also like to work with partners who share the same vision, and we clearly find this at VanRoey | EuroSys."
E-MAX supplies durable, high-quality aluminium profiles to various industries such as construction, automotive and greenhouse construction, the electronics industry, producers of climbing equipment, machine builders and other market segments. The company has three branches in Belgium and one in the Netherlands, employing around 400 people.
"It is simply impossible to have all the knowledge in-house. This is why we call on the expertise of VanRoey | EuroSys as a strategic partner. We are very satisfied with their IT knowledge and the speed of their interventions."