HP ProBooks: price-conscious performance
The collaboration between Renotec and VanRoey.be has been going on for years. The provision of clients for all employees is included in a framework contract. With the HP ProBooks Renotec makes a price-conscious choice for appliances that more than meet today's requirements.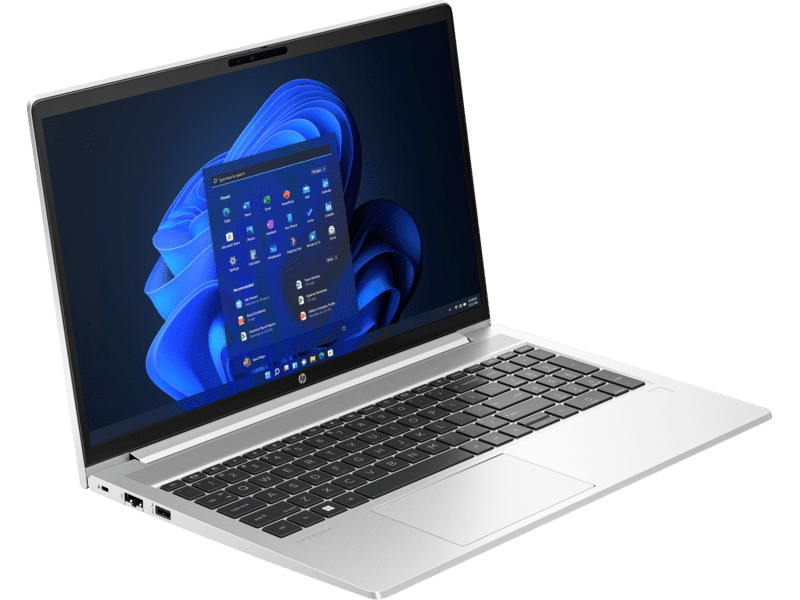 Guy De Knaep, IT Manager Renotec: "The HP ProBooks deliver very strong performance for their price. You get a lot of computer for your money. A powerful i5 processor, SSD, 8GB working memory and Windows 10 Pro! All ProBook users at Renotec are very satisfied with it. I don't think there are better price/quality clients on the market today."
They are indeed very popular mainstream business models. Not intended for the very heavy applications as needed by product developers, researchers and creatives, but ideal for everyday administrative and business use. Just as workers on many construction sites have the right tools, employees have the right tool in their hands with their HP ProBooks. A laptop that does what is expected of it smoothly and flawlessly.
Relief via VanRoey.be
The popularity of the HP ProBooks is also a major concern. Delivery times can be quite long, especially in times of pandemics and disrupted container shipments. But VanRoey.be will find a way around that!
Joris Dockx, Sales Specialist Modern Workplace: "Clients are a commodity for our clients. Their employees must be able to use them at all times. Renotec therefore provides a small buffer of a number of devices internally and we do the same in turn. When at the beginning of this year I saw the delivery periods increase to 2-3 months, I contacted Guy to better assess their needs for the slightly longer term. We respond to this proactively."
The HP ProBook range of course contains different devices with varying specifications. Which ones are needed exactly, is determined in consultation. Guy De Knaep: "Joris now knows Renotec and our needs. Every year, he makes a good proposal that meets those needs. When our own internal buffer stock is exhausted, we have the equipment delivered to us by VanRoey.be. An image is already installed and our employees can start working with them almost immediately.
We have a good partnership with VanRoey.be and are therefore completely relieved of all worries. That VanRoey.be is Amplify Power Partner of HPThis is an additional advantage when it comes to service and a good price."
Renotec restores and renovates buildings, monuments and works of art. They do this with traditional knowledge and innovative techniques. All employees are specialised professionals. Their talent, safety and well-being are the building blocks of each project.
730 employees, 110 project managers, 30 years of experience, ... The figures speak for themselves. Renotec Group is a large company with an impressive project portfolio. Renotec always opts for quality, everywhere.
"All ProBook users at Renotec are very happy with it. I don't think there are any better value-for-money clients on the market today."