Applications
Dynamics 365 is a cloud-based solution that combines CRM and ERP in one product. It will consist of different applications or applications that can do their work separately, but above all form a strong whole together.
The most important applications are:
Sales
Sales:

Follow up on opportunities to process sales orders and invoicing, all this with the necessary reporting, of course;

Retail:

sales with a focus on retail: personal customer experiences, following up on promotions, merchandising, insight into sales figures ...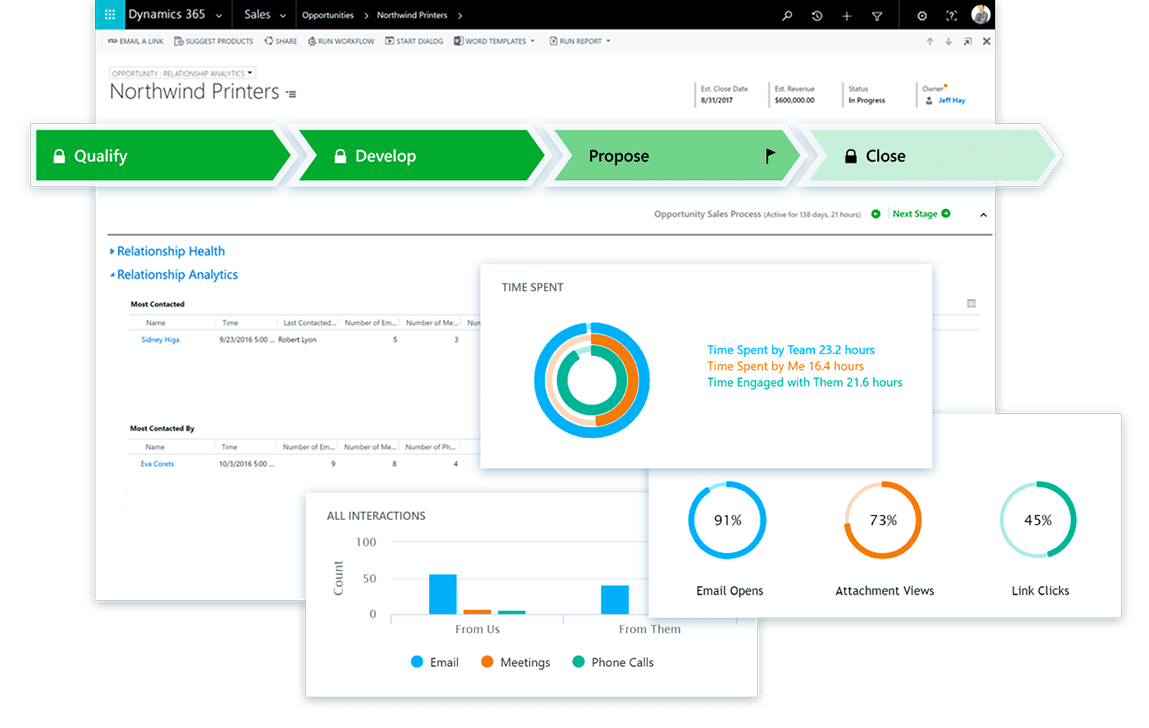 Service and support
Customer Service:

easily contact your customers via the channel you want;
You can set up a community where customers can post messages themselves or find the answer in existing articles, also on mobile!

Field Service:

follow-up of maintenance assignments, planning and solutions;

Project Service Automation:

Extensive project work with monitoring of budget and execution;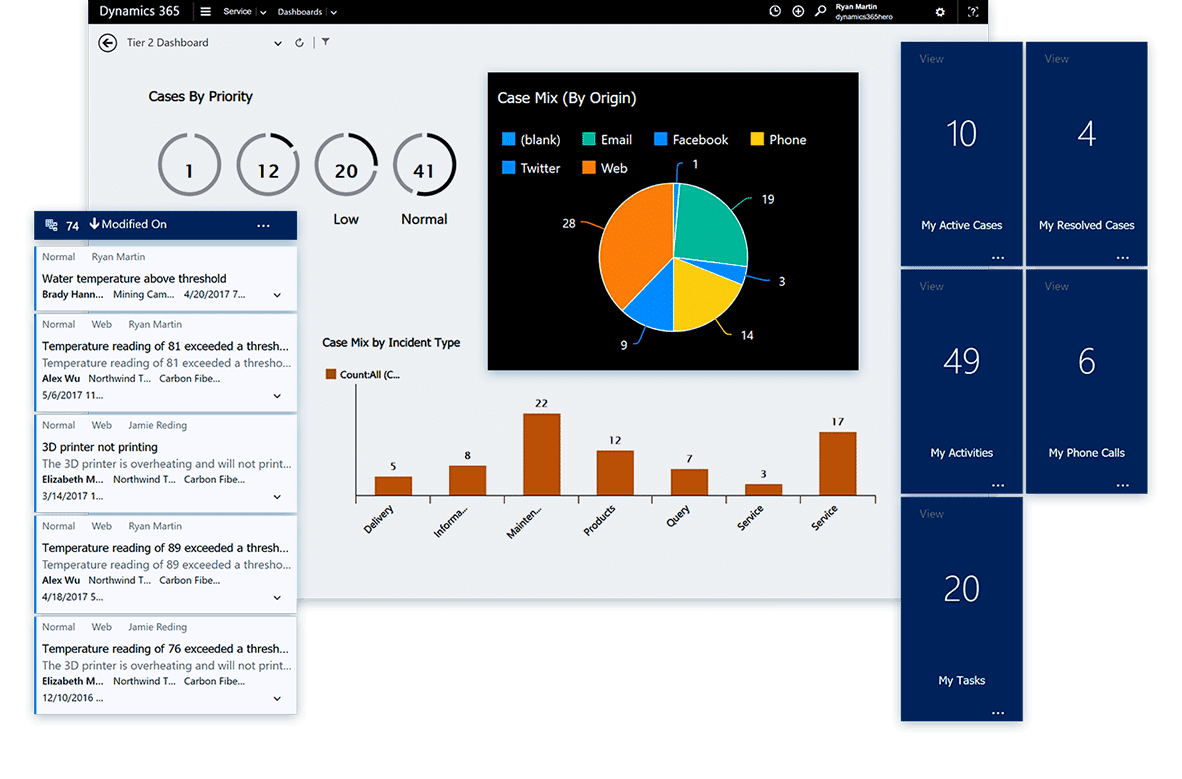 Finance and Operations:
monitoring accounting processes and financial reporting.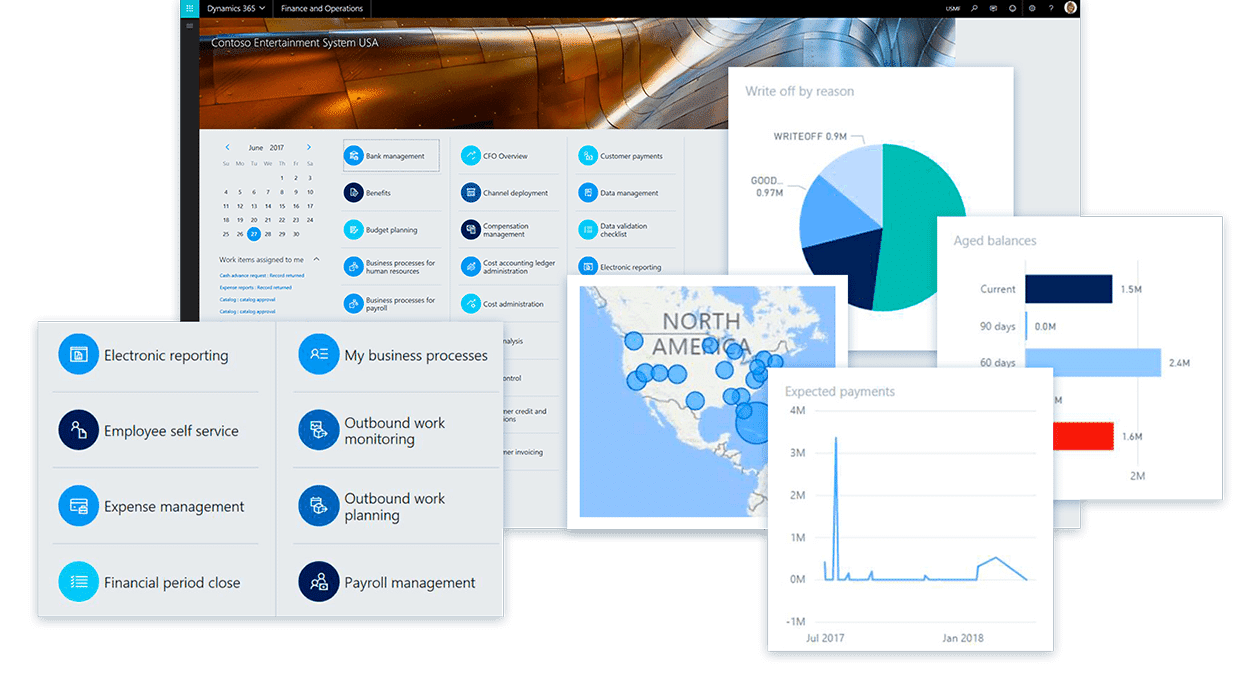 Talent:
Find the right people for your company and help them develop their talents.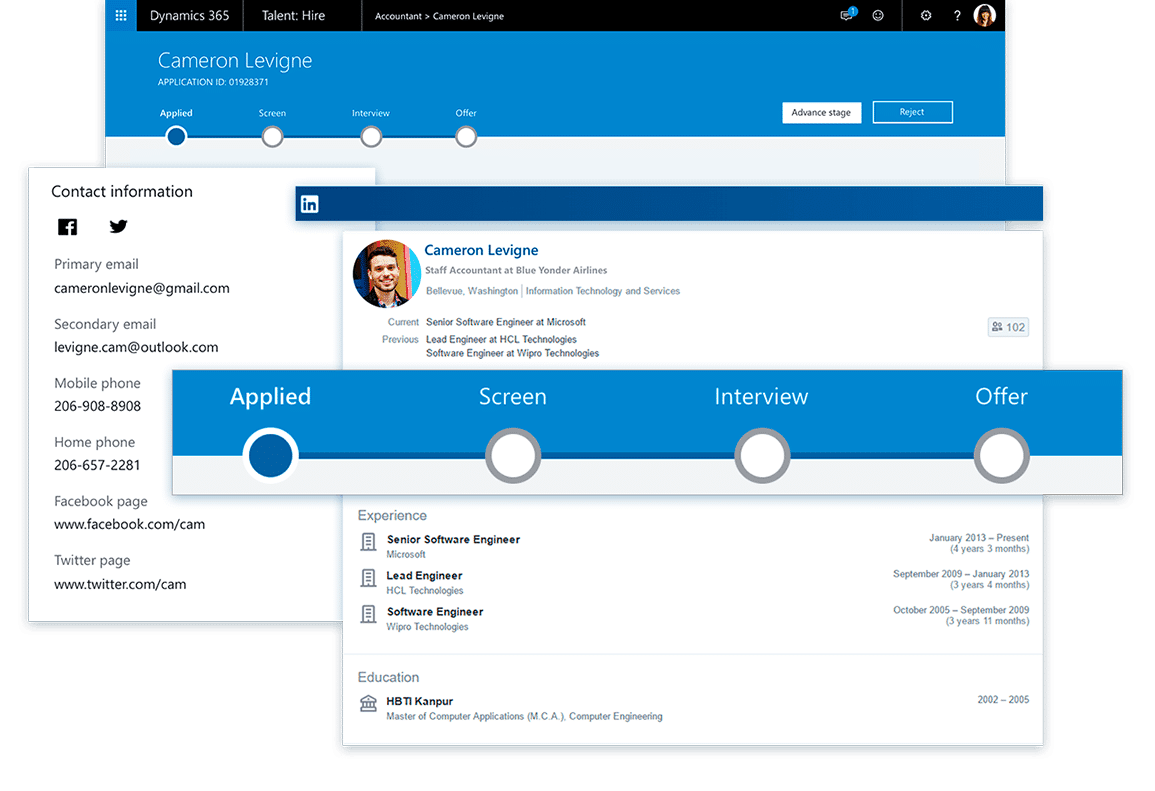 Marketing:
monitoring of marketing processes in combination with Adobe Marketing Cloud.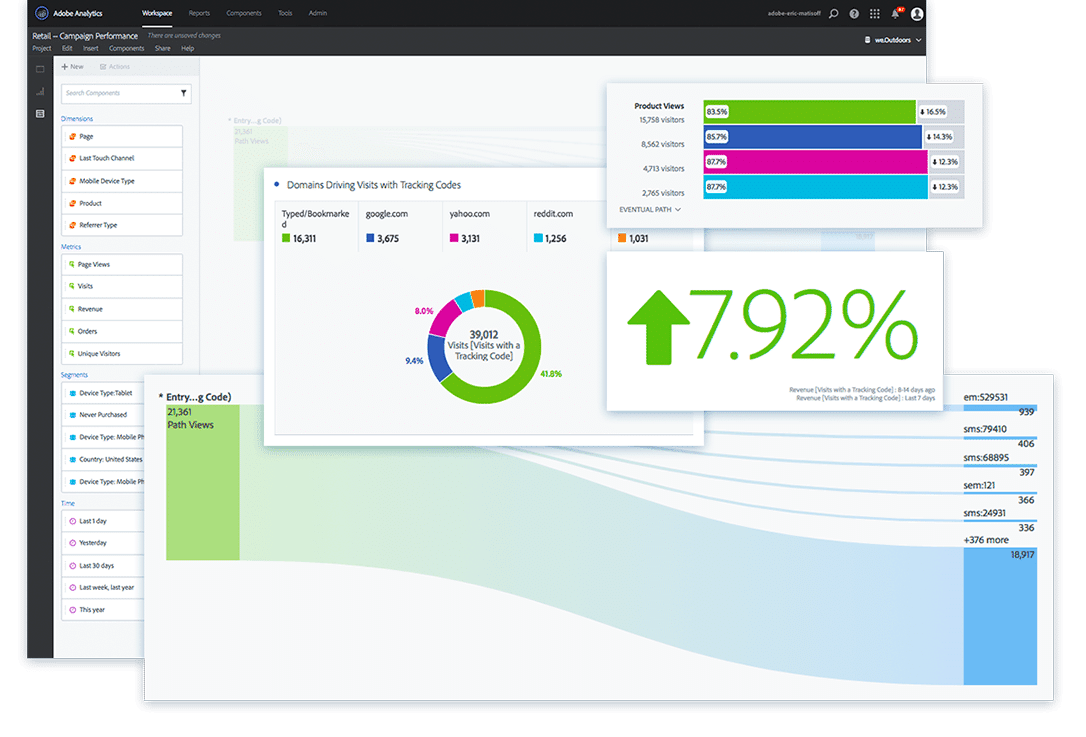 Find out more!
If you want more information or if you want to see which applications can be of added value for your company, please do not hesitate to ask for an informal meeting with our experts: