Viva Connections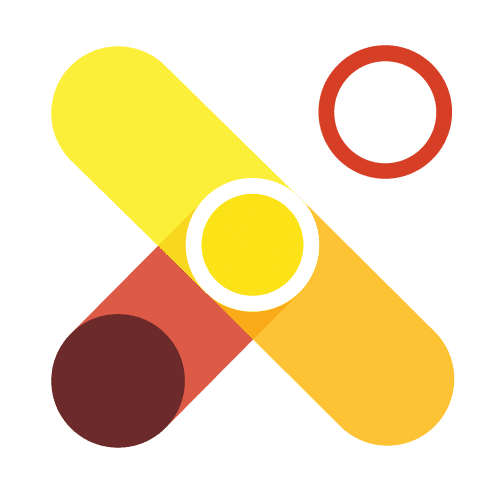 Viva Connections offers a convenient way to your intranet within Microsoft Teams. Needless to say Teams in the last year, a widely used cooperation tool has become. That's why not only the features of Teams were further developed, but also tools like Viva Connections are being integrated.
Viva Connections ensures that better communication can take place within the organization and especially that people identify more closely with the company. Microsoft uses the original philosophy of an intranet: make sure that all employees can quickly and easily find information about the organization and get to know and identify with it better.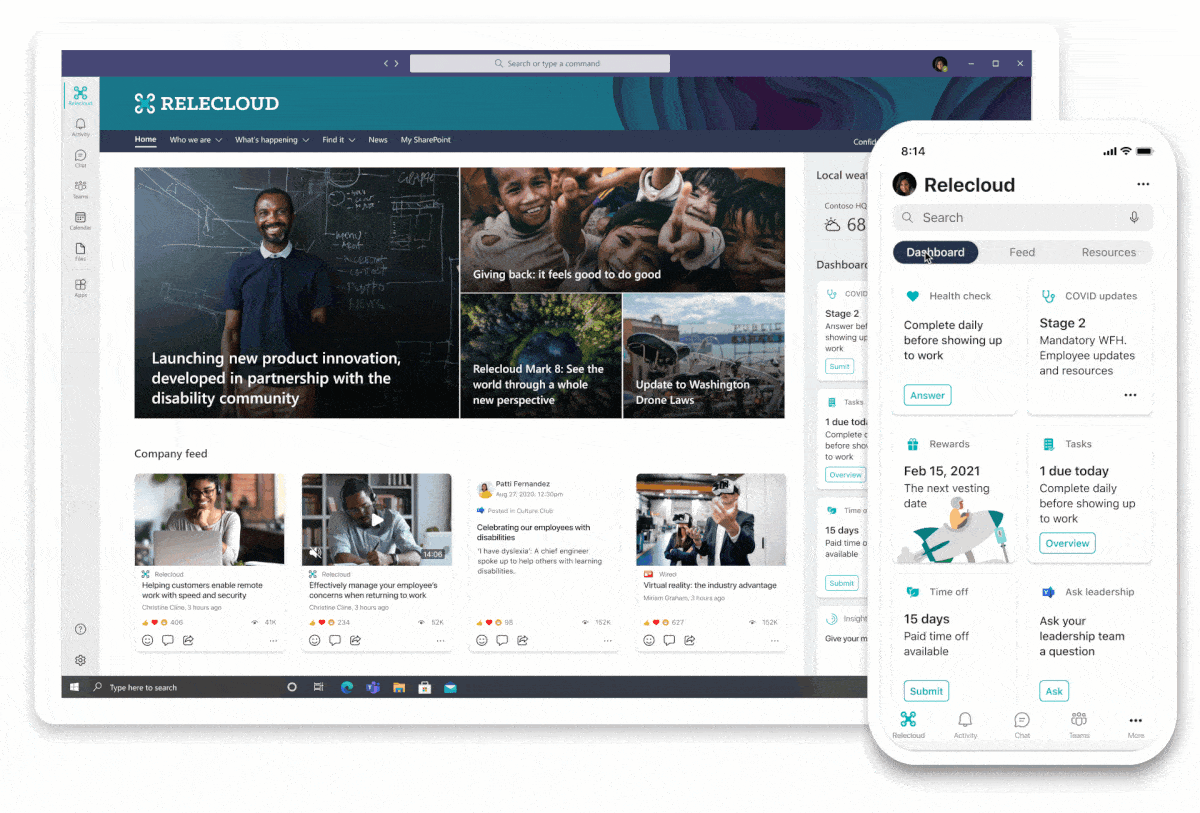 Viva Insights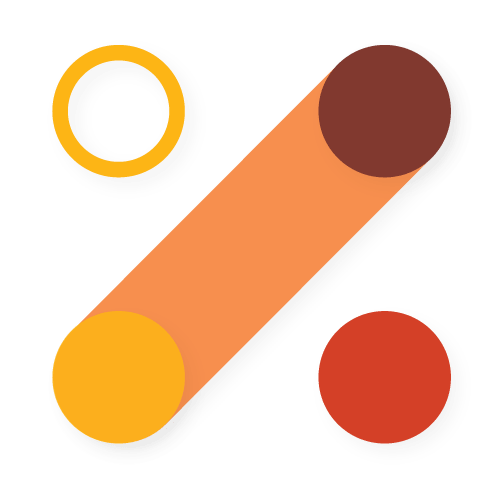 Viva Insights is actually an extension of the My Analytics that we already knew from Microsoft 365. With this we can look in a team what statistics there are around meetings, focus time, etc. It also offers managers an insight into the work of the team, e.g. to proactively respond to people who are working towards burn-out, or are just running out of steam.
Viva Insights has earned its name. This tool makes the work of your team transparent and allows you to divide tasks more efficiently and work together more smoothly.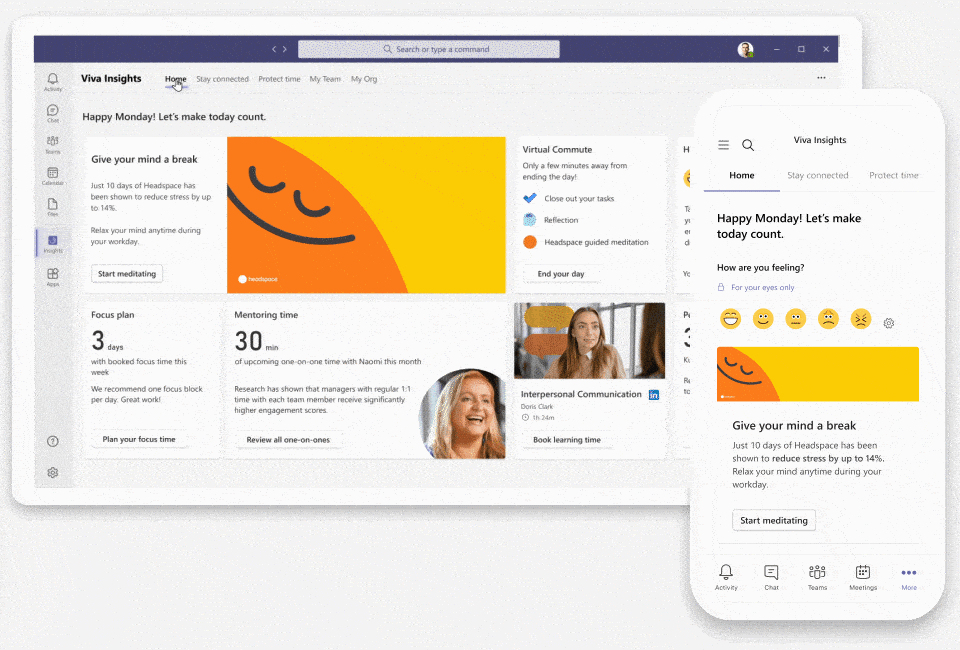 Viva Learnings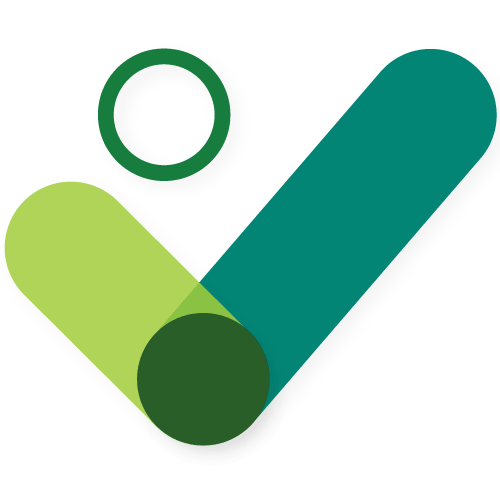 Viva Learnings creates a central hub for learning in Microsoft Teams. Using AI, the right content is delivered at the right time. This includes content bundled from LinkedIn Learning, Microsoft Learn, the organization's own content and courses from leading service providers such as Skillsoft, Coursera, Pluralsight and edX.
The right knowledge is one of the engines of any organisation. Nowadays, knowledge is abundantly available, but because of this abundance, it's becoming increasingly difficult to find the right and correct knowledge. Viva Learning has the intelligence to quickly filter the right knowledge from reliable sources.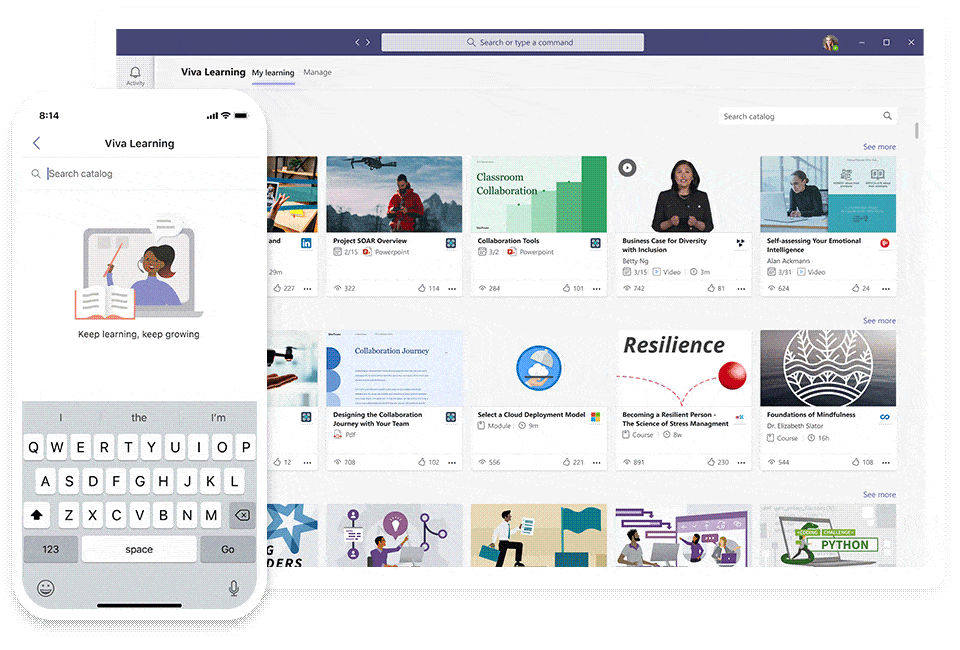 Viva Topics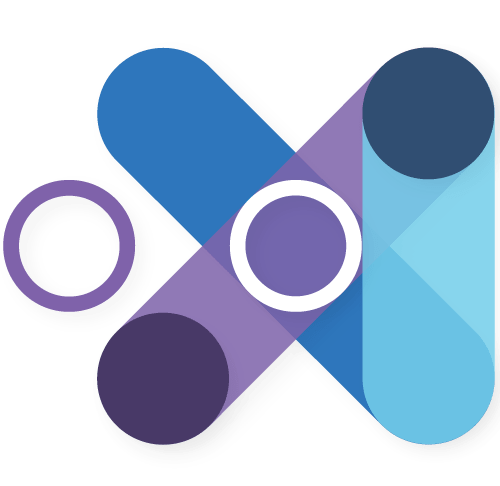 Viva Topics, like Viva Learning, uses AI to give employees quick and easy access to specific knowledge and information. The difference is that Topics is more focused on organizing the content within an organization. It is more than a document management tool. Viva Topics can also recognize and link specific content to other content on a Microsoft 365 environment.
With Viva Topics you can easily find all the information and knowledge about a certain topic that is available within your organization. It's the ideal tool for new employees to get started quickly and for employees who want to innovate and cross pollinate within the organization.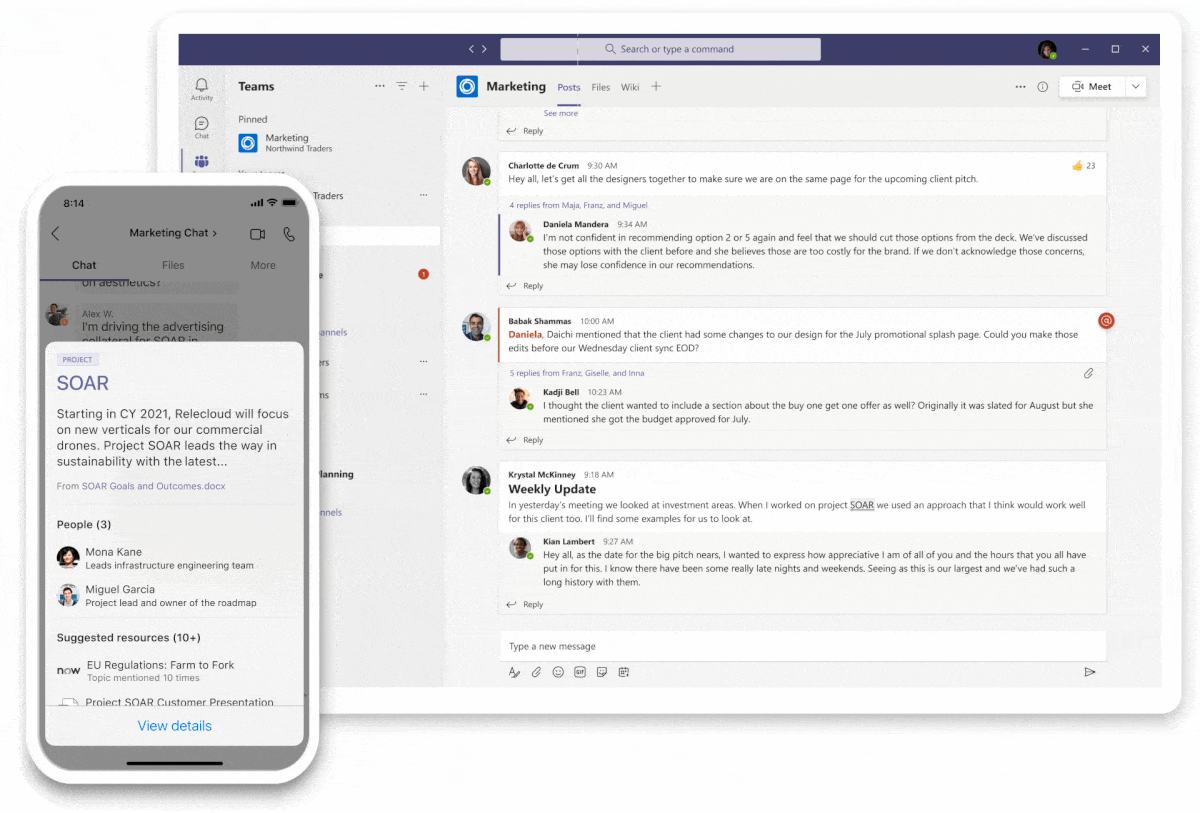 In short: Involvement & eagerness to learn
The availability of the different Viva modules still varies a bit. At VanRoey.be we immediately went to work on them. We've known Insights for a long time and its functionality at team level certainly offers extra added value compared to its individual use. Viva Connections is truly a tool of exceptional added value for organizations that want to properly inform and involve their employees internally. And what organization doesn't want that?
Viva Learnings and Topics are extremely interesting for knowledge workers, people who constantly have to search for information and need specific knowledge to perform their daily tasks. Especially in sectors and themes where knowledge is rapidly changing and new knowledge becomes available, these tools are a must-have.
Microsoft Viva Overview
| | | | |
| --- | --- | --- | --- |
| Connections | Insights | Learning | Topics |
| Reinforces employee commitment and loyalty by making it easier for them to identify with the organization | Balance productivity and wellbeing by providing insight into the activities within your team | Accelerates growth and development of employees by making the right and correct knowledge more easily accessible | Helps employees learn, develop new skills, and innovate faster |
| Available for desktop since 31/3/21, mobile summer 2021 | Already available in M365 | Private preview | Separate license €4,20 per user per month (ex VAT) |
[Update:] Meanwhile, a whole host of new elements have been added to the VIVA platform. Read the new blog here.
"Viva Connections is truly a tool of exceptional value for organizations that want to properly inform and engage their employees internally. And what organization doesn't want that?"
Expert Yves Kerwijn explains why you need which licences. Think about teleworking, security ... but also savings!